I tend to get bored with breakfast grains:  cereal, granola, and oatmeal.  It's that or toast, pancakes, or waffles.  Yawn.
Staring in my fridge this morning, I decided to mix it up with a little brown rice.
Not just any brown rice – Chinese rice!  AKA already prepared and packed in a cute little box.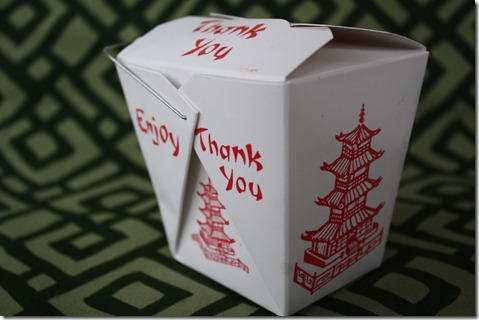 This rice bowl is sweet, not savory, thanks to the addition of a mashed banana.
Leftover Chinese Brown Rice Breakfast Bowl
Ingredients:
1 cup leftover brown rice
1 banana, sliced
1/4 cup almond, coconut, or similar milk
1 tablespoon protein powder (I used a plain green-foods based powder but I imagine vanilla would taste good, too)
1 tablespoon craisins
1 tablespoon ground flax
Sprinkle of cinnamon
Approx 10 chopped almonds
Directions:
In a small saucepan, heat milk and sliced banana on high.
When it begins to boil, give it a good stir and add brown rice.  Turn heat to low.
Add remaining ingredients (except almonds) and let heat through, stirring.
Remove for heat after two minutes or so, plate, top with almonds, and serve.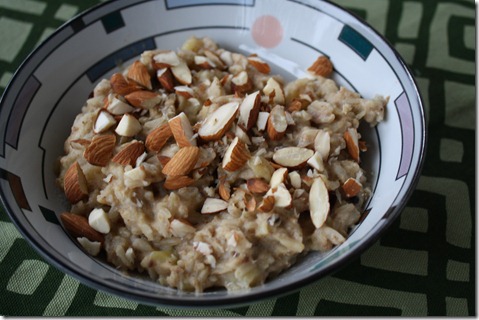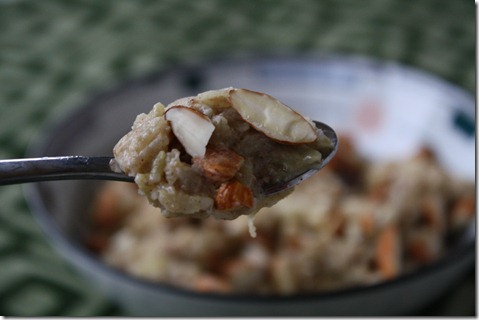 I'm in the mood to be thankful for the small things.  I am going to be thankful for a (relatively) new habit from Maggie.  Since we moved to Charlotte, she has begun to migrate to the top of the bed in the middle of the night, wiggling into my arms while I sleep.  I wake up every morning holding her to my chest like a teddy bear.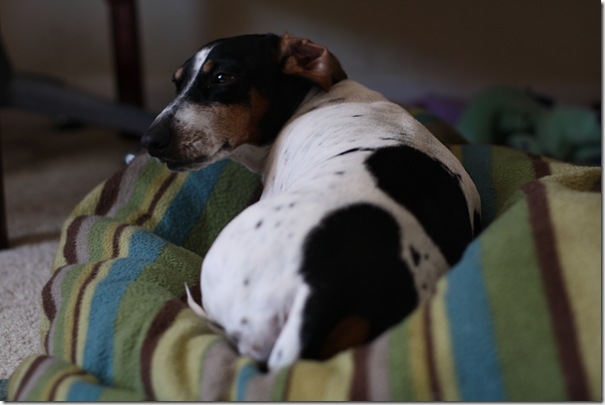 She has the best smelling skin  (she smells like a cinnamon bun) and it just makes every morning so nice.  Puppy love feels so real.
What small things are you thankful for today?