Greetings from Knoxville, Tennessee!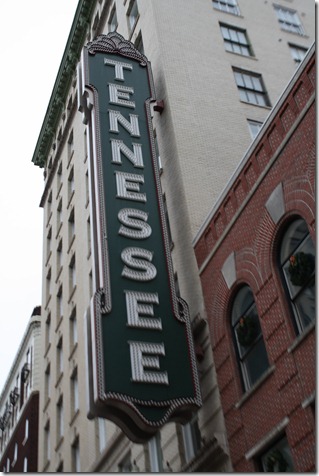 We drove to Tennessee today to drop off the dogs.  Tomorrow, we are flying to Hagerstown for the Amway Positivity Project Awards to see if I won the grand prize.  If so, I walk away with $10,000, which I will donate to Girls on the Run to form an Operation Beautiful scholarship account for local Charlotte girls.  No matter what, I'll get $2,500 because I'm a finalist.   Super exciting!
The drive, however, was not.  It was snowy, icy, and dangerous.  I was so nervous!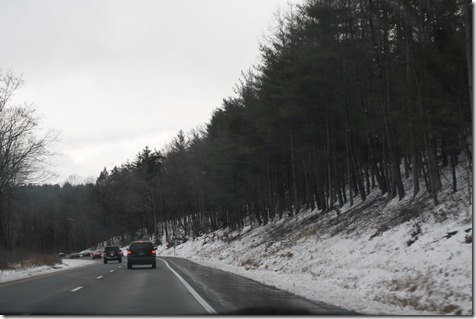 I snacked on an apple: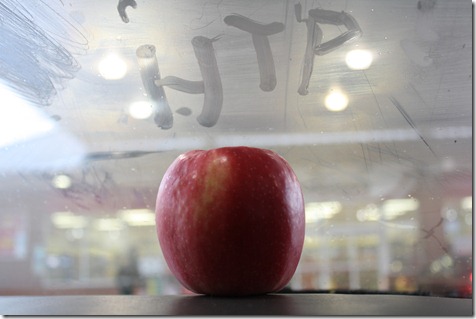 And a bag of pistachio nuts.  It was a nice, healthy surprise at a gas station in the middle of nowhere.  :)  
By the time we arrived in Knoxville and met up with my mom, I was STARVING.  3 PM and no lunch?!  Ugh!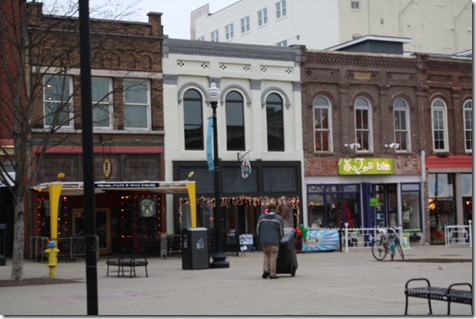 We attempted to go to a bunch of new restaurants, but they were all in 'between hours' for lunch and dinner. So we went to an old favorite – The Tomato Head.
We started out of black beans and hummus with blue chips.  I am definitely going to make this at home – it was delicious and so simply.  Warmed black beans, hummus, and a drizzle of sriracha sauce on top.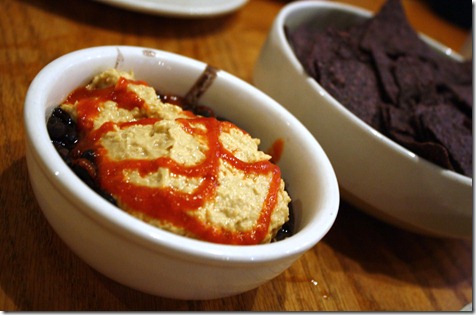 I opted for a side salad with my sandwich: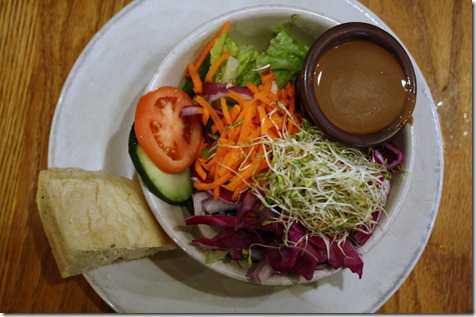 My sandwich was goat cheese, sundried tomatoes, and pesto on a whole wheat bun.  It sounded more intriguing to me than it actually tasted.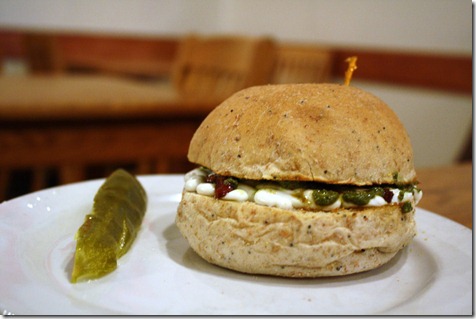 Mom ordered key lime pie for dessert, and I snagged a few bites.
When we walked out of the restaurant, it was BLIZZARDING!  A straight downpour of big, fluffy snowflakes. 
We didn't want to go home quite yet so we stopped into a bar called La Costa and ordered drinks.  The Husband and I keep saying we're on "holiday" and want to drink adult beverages as much as possible. ;)  I ordered a Hot Toddy, which I've never had before!
Here's how to make a Hot Toddy (which is rumored to help get rid of congestion and cold symptoms!):
Hot water + tea bag
Shot of whiskey
Two lemons
3 cloves
Cinnamon stick
Honey
It was so delicious.  This might be my new favorite beverage.  Plus, I felt extremely fancy-pants ordering one.
The drive home was DANGEROUS!  The snow has turned to ice and we slipped and slided all over the road.  I hope conditions aren't too bad at 5:30 AM when we leave for the airport.
Dinner was light since lunch was so late.  Homemade soup from mom and a bunch of boiled carrots.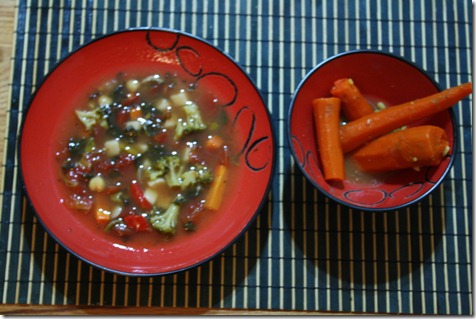 We're going to open Christmas presents early and stare out at the snow!  How's the weather where you are?