This is how I felt this morning: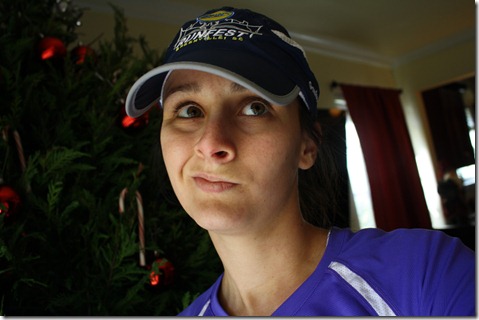 Yeah.  Not very good.  I have been having trouble sleeping since Friday night and last night was the nail in the coffin.  I wandered around this morning in a sleepy daze, trying to decide if I should slam three cups of coffee or just lay back down.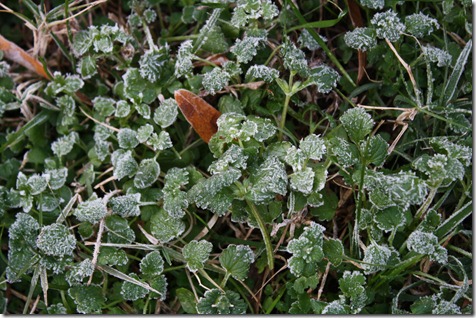 (Frost!)
In the end, I decided I was fighting a losing battle and formulated a game plan:  I would go back to sleep for 45 minutes and then run 3.0 miles (instead the 5.0 I planned to).  It might seem that exercising would only make the situation worse, but stepping out into the cold air and getting my blood pumping seemed to be EXACTLY what I needed. I left my Garmin at home so I wouldn't feel pressured to maintain a certain pace.
Running > Coffee
Not that I didn't have some coffee, too.  🙂
Breakfast: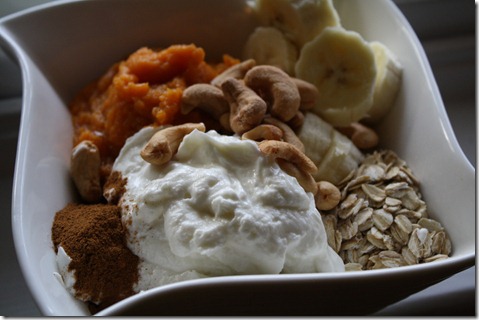 My very favorite meal (lately):  Vanilla Greek yogurt, canned pumpkin, cashews, oatmeal, a banana, and cinnamon.
And lunch was quick and easy.  I based this recipe on 15-Minute Pasta Salad but swapped out the tomato and spinach for roasted Brussel sprouts and parsnips.  It felt more wintery that way.  🙂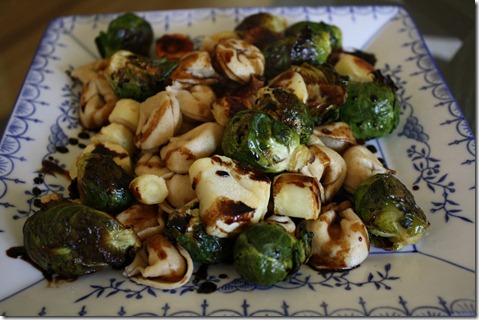 Dare I say that B. Sprouts are my favorite veg?  Lots of favorites today!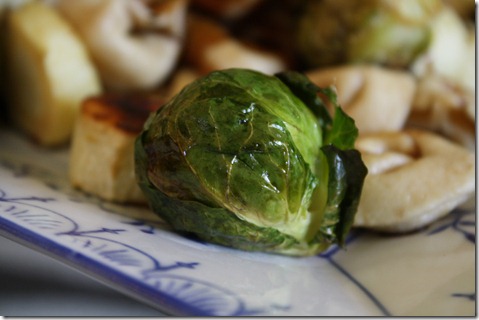 Also in the mix: 1.5 servings of whole wheat cheese tortellini and balsamic reduction.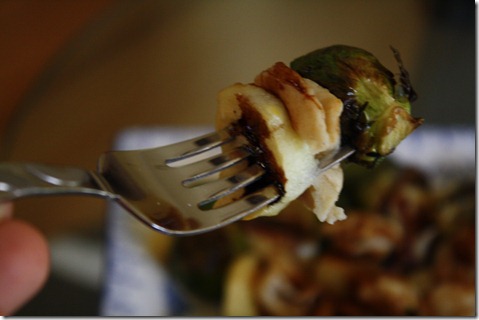 Back to work I go – this time I'm actually awake for it.