World, meet Liam.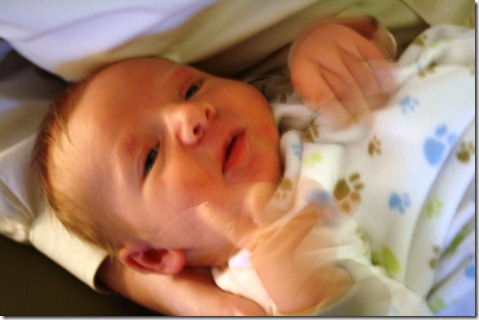 Liam was born two and a half weeks ago to Nate and Kate! He is precious.  :) 
Tonight, we brought over dinner and all stared into his eyes while he got milk drunk.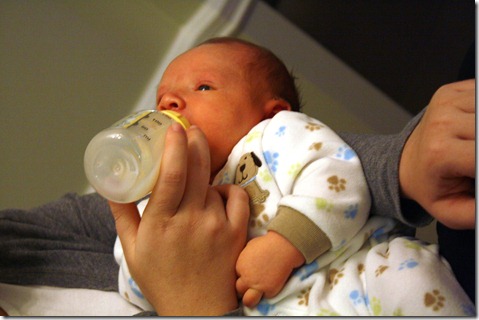 I even got to feed him! I've never held a newborn before, let alone fed one!  He was so good and made me feel like a pro.  🙂
Big Brother Gilbert reminded us all how cute HE is by stealing my napkin.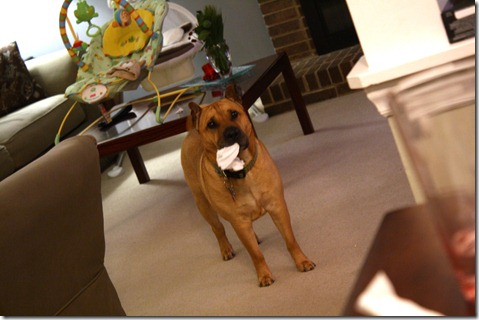 We brought over Santa Fe Casserole, a salad, and Christmas cookies.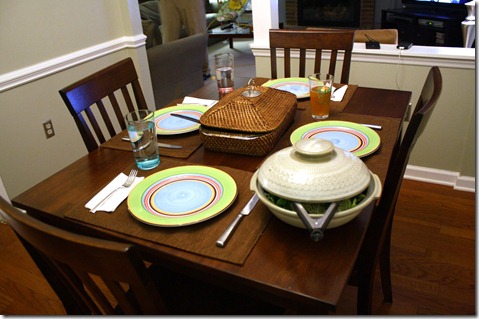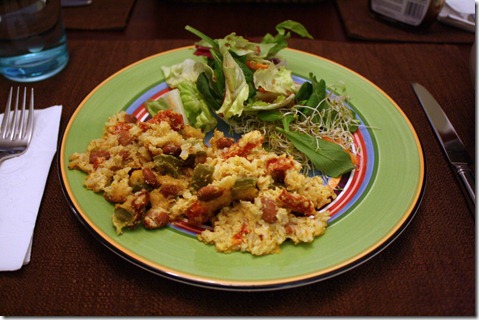 I went back for seconds of everything.
And had two lovely Christmas cookies.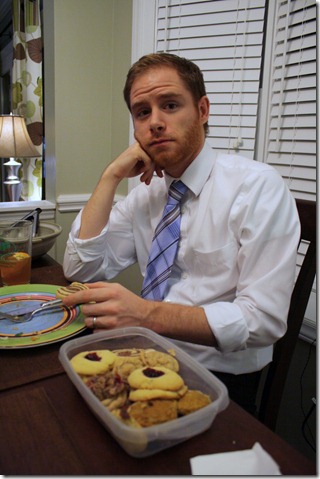 (Hubs was tired.  I think we both pulled 50 hour work weeks this week. I'm glad its the weekend… oh wait, we have to work at the clinic tomorrow! Bah!)
Let's see… I did take a break this afternoon to head to Uptown Charlotte for packet pick-up!  I'm running a 5K tomorrow.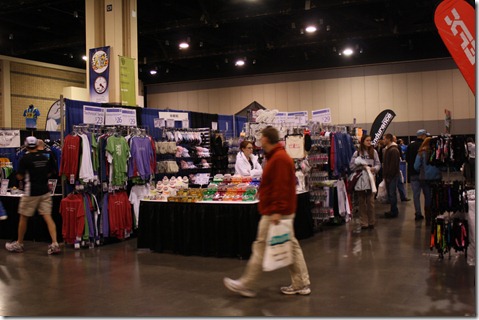 I kind of felt like a fraud picking up my Marathon bib when I've had to drop down to the 5K… :(  Not that a 5K isn't awesome.  It's just not what I paid to do!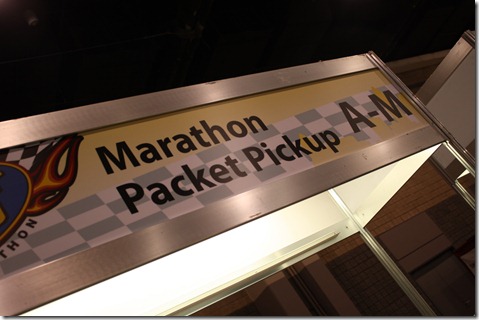 However, on a significantly happier note, this is my Solemates race, and through your generous donations, I raised $1,256.00 for Girls on the Run.  So, even though I won't be rocking out 26.2 miles tomorrow, it's a very happy occasion.
Oh – and afternoon snack was hummus, almond butter, carrots, and peppermint bark.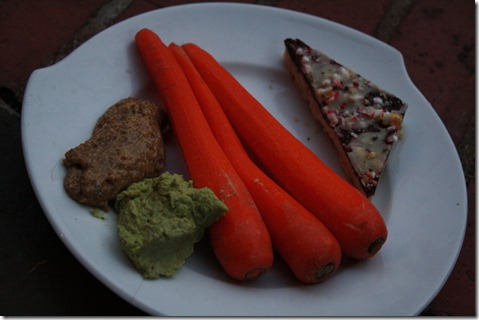 To bed I go! It's race day tomorrow!