Megan and I were running buddies from the start – when I lived in Orlando, we used to run together two or three times a week, and we always did our long runs together.  It's so nice to have her in Charlotte!  I was really looking forward to helping her complete a long run for her upcoming half marathon.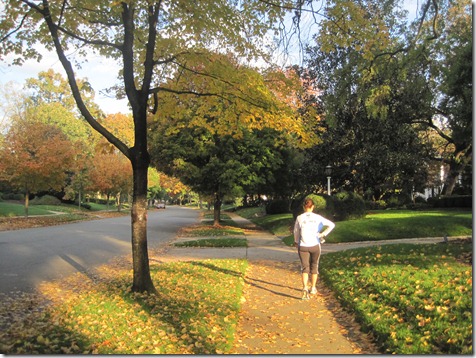 Unfortunately, my ankle started to act up 2.75 miles into our run, so I called it quits.  I guess my body isn't fully recovered from the marathon (which isn't surprising considered it's only been 6 days!).
So I opted to grab my bike and follow Megan on two wheels!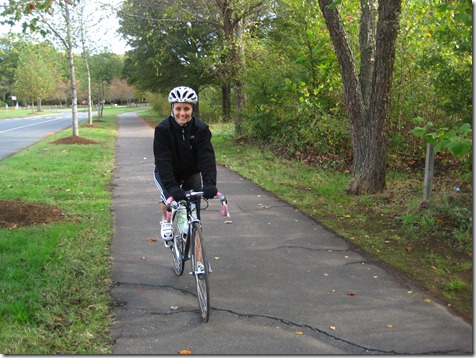 And Nicole joined us as well for a few miles.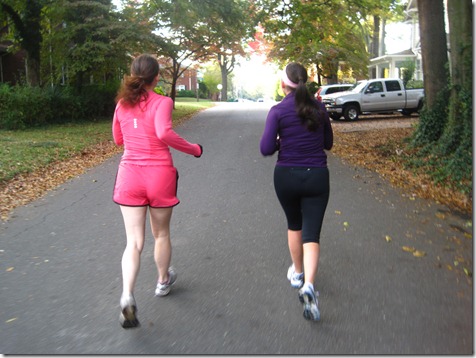 Although I was sad that my ankle was bothering me and I couldn't run, I have to say that biking alongside a runner is a completely different experience than running the distance yourself.  We covered 13 miles in a little over 2 hours, which was an awesome pace for Megan, and an incredibly relaxing pace for me! 🙂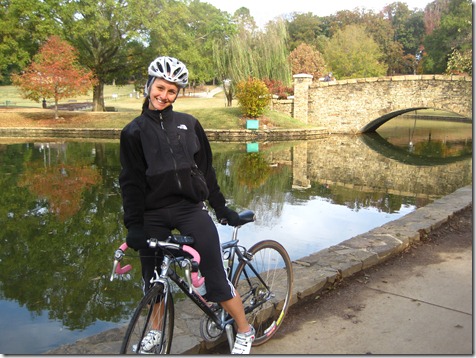 I basically just hung outside and chatted with my friend (while she sweated and suffered! Sorry, Megan!).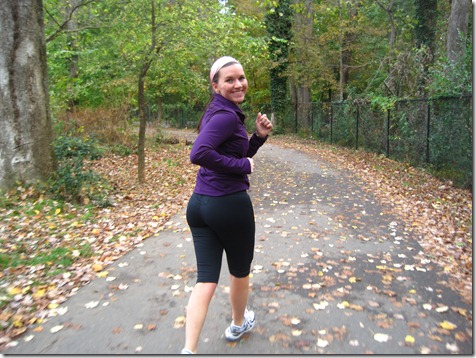 I had a basic breakfast before we left…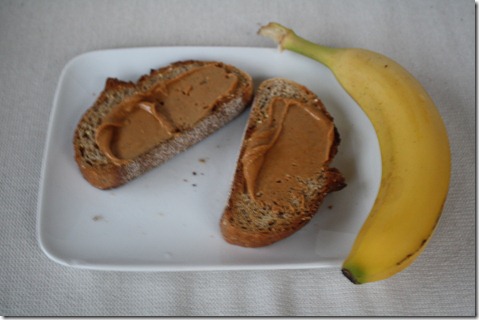 But we had a very special present waiting for us at the 'finish line.'
Remember how I dreamt about cinnamon buns last week and ended up creating Lazy Girl's Cinnamon Bread French Toast (which was great)?  Well, Megan and I decided to make the Pioneer Woman's Cinnamon Rolls 101 recipe this morning.  We kept having to stop off at the house to prep the dough. 🙂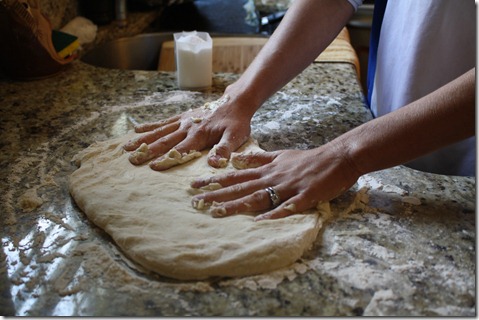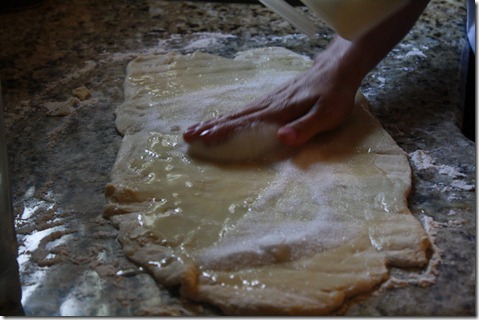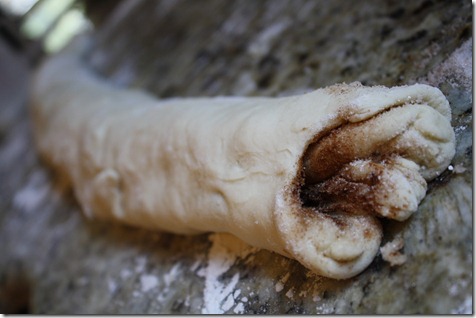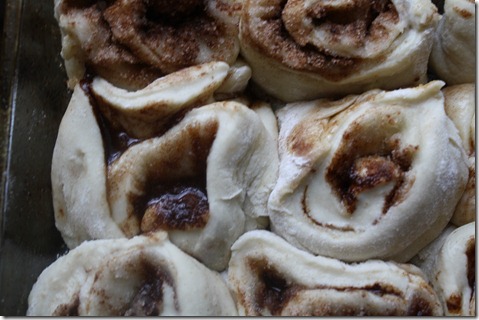 The result was AMAZINGGGGGGGGG.  Not the best cinnamon buns I've ever tasted (Grandma's wins), but definitely the best I've made before.  I loved the coffee-flavored icing, too.  And thank to the PW's simple, step-by-step recipe guide, I could actually figure out what I was suppose to do (baking with yeast scares me).   We did end up cooking them for twice as long as the PW recommends, though.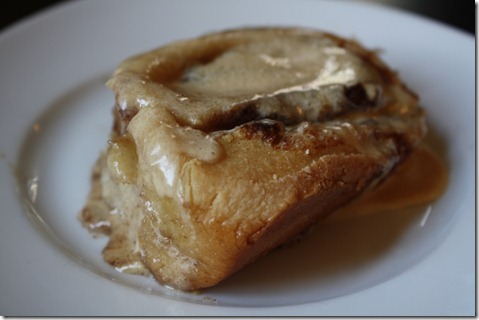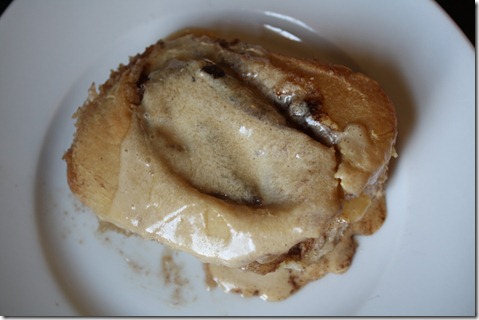 I'm already on my second one.  I might just eat cinnamon buns for lunch, snack, and dinner today. 😉
Friendly reminder:  Pleaseeee VOTE for Operation Beautiful to win the Amway Positivity Project!  If I win, I'll donate the ENTIRE $10,000 PRIZE to Girls on the Run International.  It's just a little click; no registration required!  🙂