Do you smell what I smell?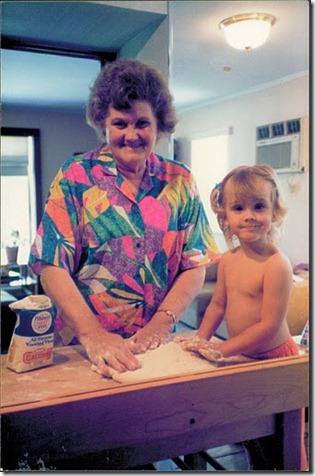 Megan and I are on a long run (she has a half marathon coming up, so I thought I'd help her accomplish her longest distance for this training plan).  We planned ahead and, currently, my kitchen smells like the faint beginnings of yummy cinnamon rolls.  The dough is rising on my countertop, and when I come home, we'll bake the rolls!
The smell reminds me of my grandma.  She used to make the best cinnamon rolls.