Thank you for all the votes!  Operation Beautiful is officially in the Top 10 for the Positivity Awards.  No matter what, I'll get a minimum of $2,500 to donate to Girls on the Run – all because of your votes.  Yayyy!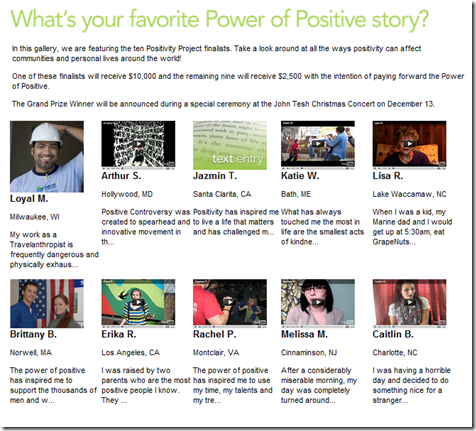 During the awards ceremony at a John Tesh (I freaking LOVE him) concert in mid-December, I'll find out if we won the grand prize.  If so – we raised $10,00 for Girls through online votes.  Thank you!!
I had a very exciting day overall. :)  I think my balloon trick worked because I received excellent business news at 4 PM, had a nice walk with the Husband, and ate the very delicious Bonnaroo Buzz from Ben and Jerry's for dessert.   Ingredients for a wonderful afternoon, if you ask me.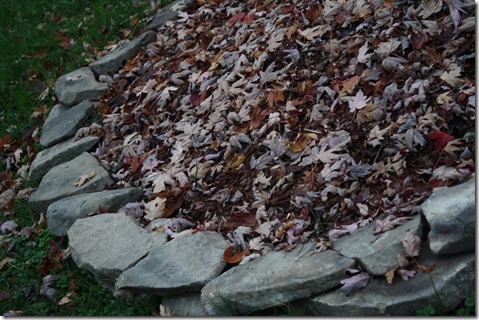 Details of the day:
Dinner was a big bowl of thick homemade butternut squash soup.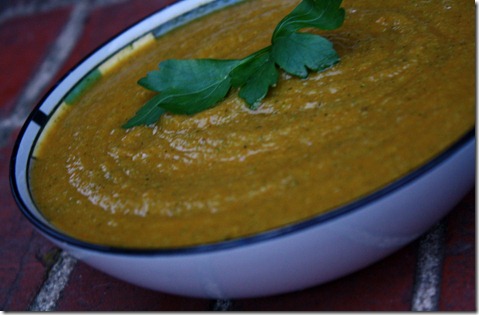 To create it, I peeled and roasted a medium butternut squash at 400 degrees for 25 minutes.  I also roasted 2 heads of broccoli and 1/4 a red onion.  I then blended the roasted veggies and two cups of mushroom broth.  I got two servings out of it.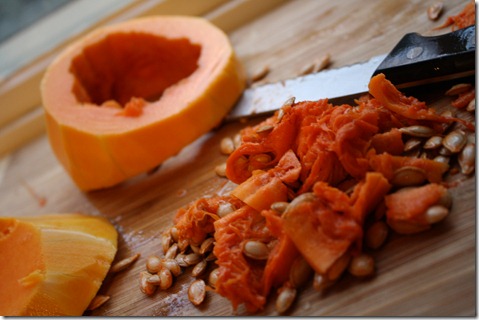 It was gooood!  Simple, too.
With leftover mushroom dressing.  Which I may have to retract the recipe for.  The Husband wasn't crazy about it, and if he doesn't like it, most people will not.  I like it, though!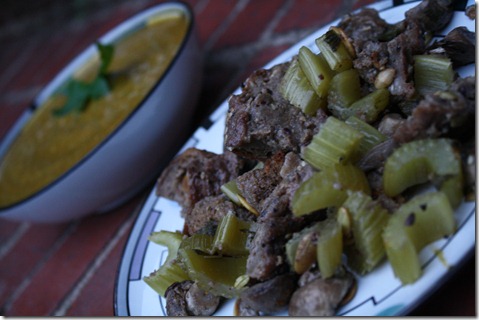 And a peanut butter sandwich: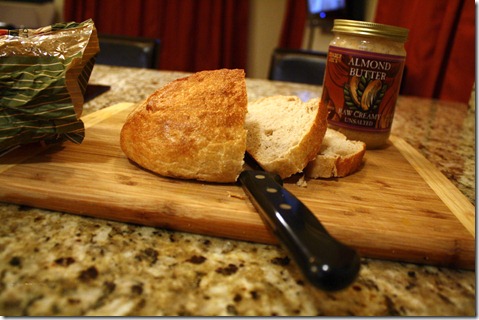 As mentioned, I pased by Ben and Jerry's and stopped in for dessert.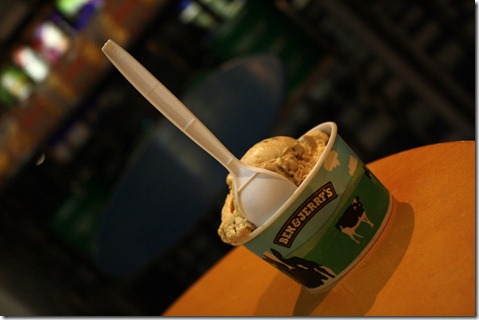 Best. Flavor. Ever.
A good day, indeed!
I'll leave you with this cute photograph.  James has officially taken this chair over.  No one else sits in it.
Goodnight!