You know all those corny "self help" tricks and mantras that magazines recommend you try?  Yea – I'm totally the kind of person that actually does them in real life (and you know what? They actually work, so you should do them, too!). 
I've been carrying a lot of stress around for the past week.  I woke up feeling grumpy and sad for no good reason.  So, I decided it was time to let it go.
You'll need:
A marker
An inflated balloon
Using the marker, write all the stressful things going on in your life on the balloon.  Really think about each stressor as you write them on the balloon.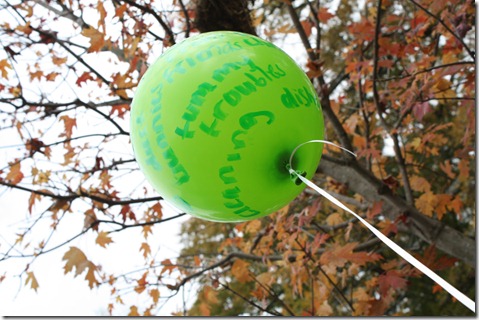 I tried to list things that I could control and could not control, as well as things that were super important and things that were just silly.
Originally, I thought about releasing the balloon + all my worries into the air, but that didn't seem very environmentally friendly, so I opted to just pop it with my shoe.  It was very satisfying.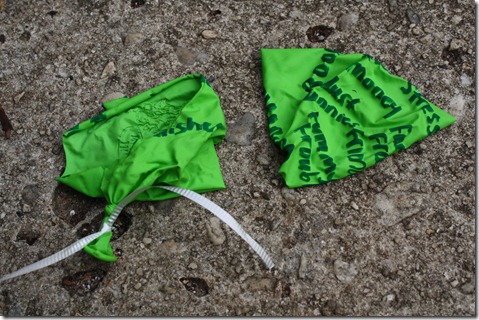 I feel sooooooooooo much better!
Lunch: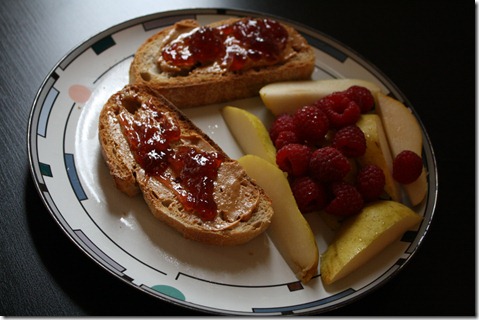 Just a simple PB&J.
With a pear and raspberries: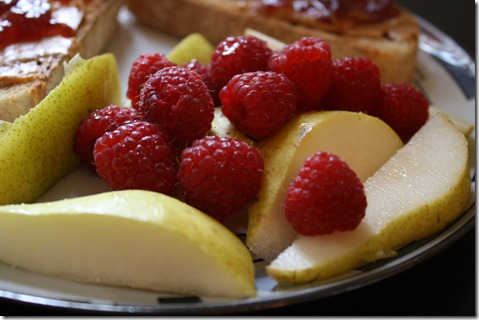 Do you ever use little tricks like my balloon method to boost your mood?  Affirmations?  Meditation techniques?  Operation Beautiful? Share them in the comments section!