I've written before about how my neighbors know me as that "oddly dressed" runner.  I think today takes the cake.   This looked even more tacky in real life.  The shirt is BRIGHT PINK.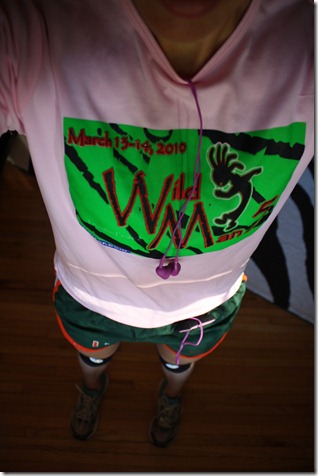 The race shirt is from my oh-so-memorable Olympic Triathlon (that's a must-read recap!).  I don't know why they designed a hot pink shirt with a bright green, red, and black logo! It's pretty ugly.
Today's 3.0 miler was the first run since the marathon that I felt normal.  No sluggish legs, no achy ankle.  Just a normal, nice, chilly run.  I loved it!  Maybe I'll be ready to do the Half Marathon in a month after all.
Pre-run snack was toasty bread.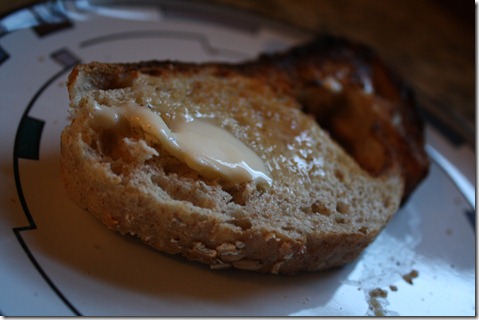 And after, I had a yogurt mess: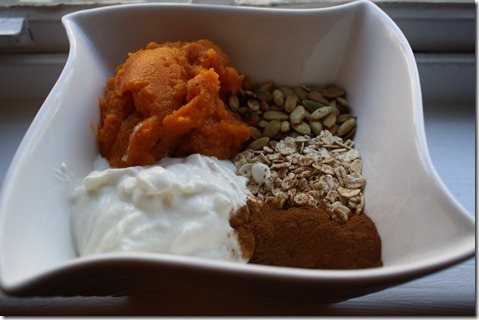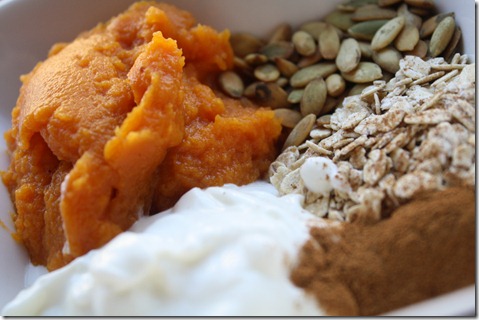 This was a GOOD one!
Honey Greek yogurt
Canned pumpkin
Pumpkin seeds
Cinnamon
Raw Oats
I'm rushing out the door to Ticonderoga, NY for an Operation Beautiful presentation!  I didn't even know where Ticonderoga was until yesterday (it's near Vermont).  :)  I'm excited to see this part of the country.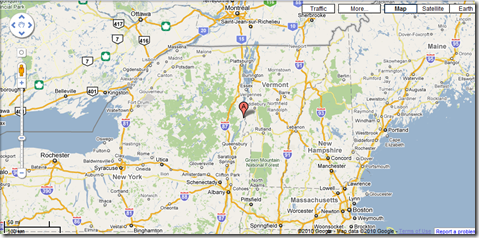 On that note…
I'm BEGGING YOU!!!  (This is my puppy eyes face.)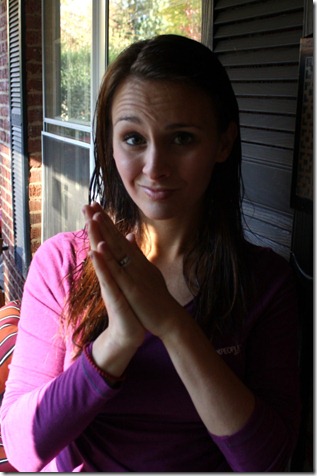 If everyone who reads this blog post heads over to the Amway site and VOTES for Operation Beautiful to win $10,000, I KNOW we can win the grand prize!  Voting closes in a few days!  If I win, I plan to donate the prize to Girls on the Run because I really believe in this program's ability to help little girls gain self-confidence, boost self-esteem, and encourage a healthy attitude. 
VOTE here! You don't even have to register or anything – just one little click! 🙂