I am BIG on New Year's Resolutions.  I guess it's just part of my personality to love a fresh year with new opportunities and challenges.  Kind of corny, but it works for me.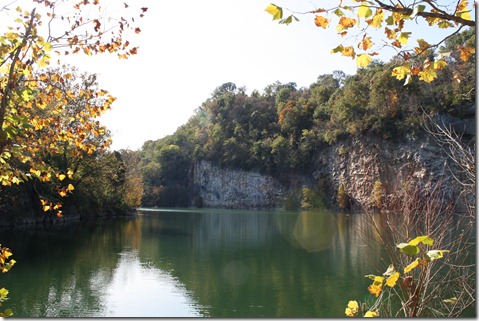 There are a few big goals for 2010:
Successfully promote the Operation Beautiful book (check!)
Run a marathon (check!)
Sign a book deal for Book #2 (check… I just haven't told you about it yet!  And there's actually a surprise to announce, too!)
Learn to be responsible with our money (ehhhh…)
But there are other, smaller goals that I wanted to accomplish.
Walk the dogs every day.
Write some fiction, just for fun.
Stop being late all the time.
Do more yoga.
So now I"m on this mad dash to actually attempt to make my smaller resolutions into habits before January 1, 2011 (haha, so I'm literally late on stopping to be late).  I've been walking the dogs religiously – on bad days, I just take them into the yard.  I've been making headway into my tardiness.  I bought an unlimited yoga package. 
And I wrote six pages of fiction last night!  I re-read it this morning, and it's not so bad.  🙂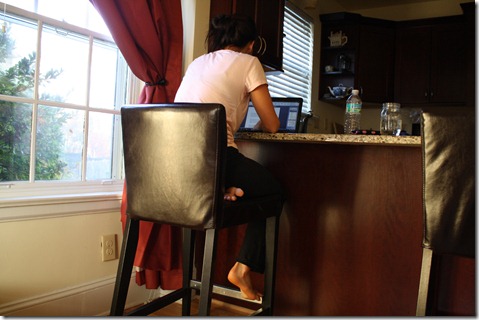 I'm just writing this for fun, to see where it goes.  I majored in Creative Non-Fiction in college and have never written a lick of fiction in my life. 
Any fiction writers out there?
In other words…
The dough balls were INCREDIBLE!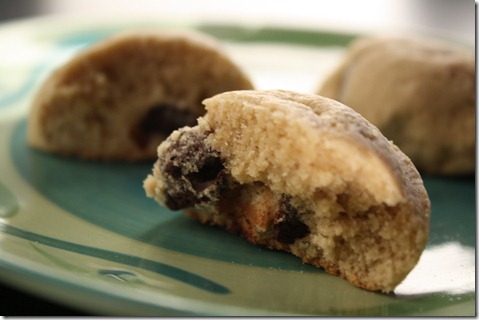 I ate five, then I got a stomachache.  I think sugar highs are good for writing, though.
Today's breakfast: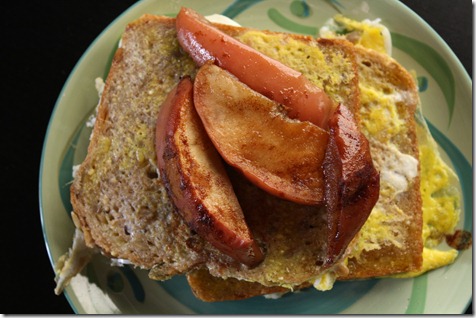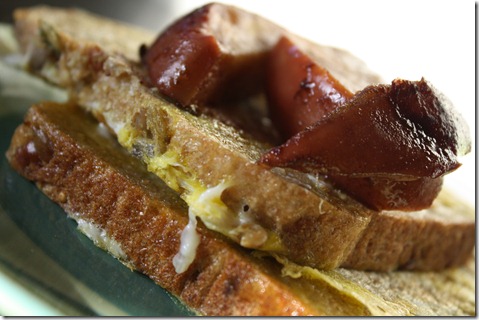 Dakota bread French toast with baked apple on top.
Off to yoga!
Have you fulfilled your New Year's Resolutions?  Are you scrambling to get some done?  :)  It's never too late!!