Today was the quintessential fall day!  Foggy and rainy and oh so colorful.  The perfect backdrop for our first Thanksgiving in Charlotte.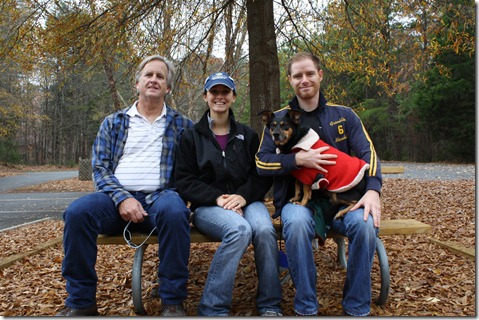 I had a bowl of banana oatmeal with lots of cinnamon for breakfast.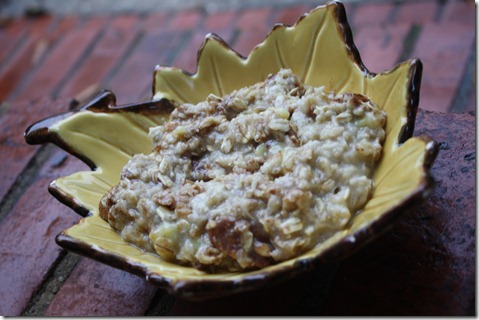 I ran a quick 3 miles through my neighborhood, woke up the Husband, and then we drove to a state park near Lake Wylie.  We hiked with my Dad for 1.5 hours.  It was beautiful!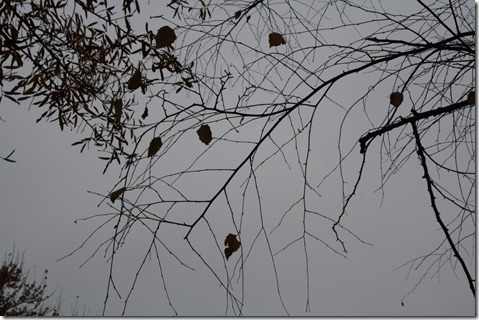 James came, too.  He had a blast, and his tummy got really muddy.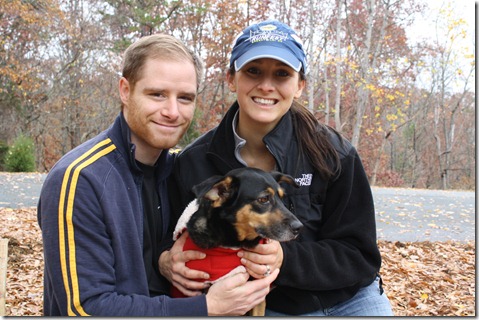 I munched on cashews while we hiked: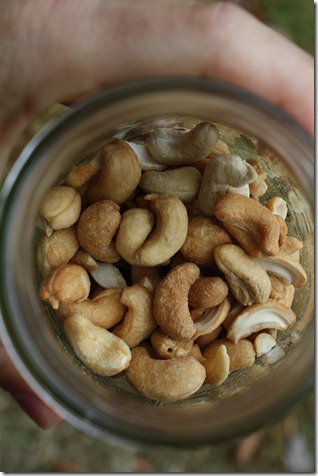 We headed back and I immediately got to work on the food.  Bless Nicole's soul, we were only asked to bring over vegetables, corn casserole, and pie!  I had it so easy.
Munched on pumpkin bread while I cooked: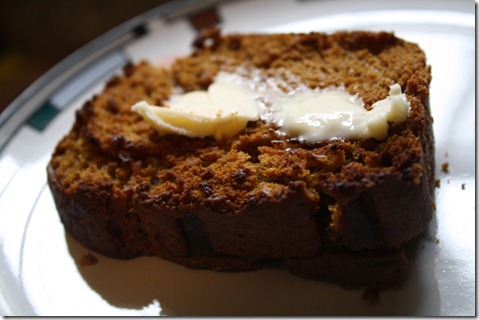 And then we headed off to Nicole and Isaac's house for Thanksgiving!  It was fun to have a local Thanksgiving because normally we travel out of state.
Our excellent hosts:
Crack open the apple cider (thanks, DadHTP!):
Our feast: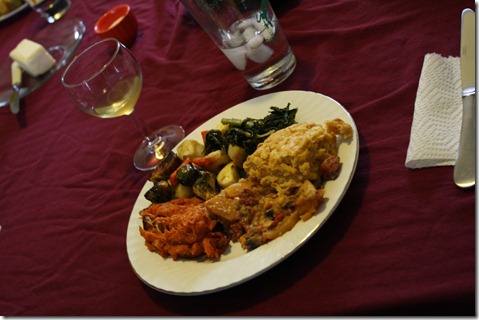 Let's see.. we had:
Roasted Brussel spouts, carrots, and parsnips
Sweet potato casserole
Butternut squash and black bean casserole
Steamed kale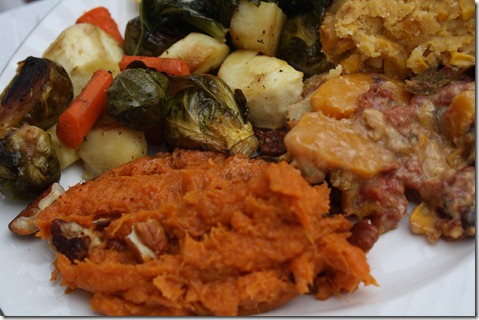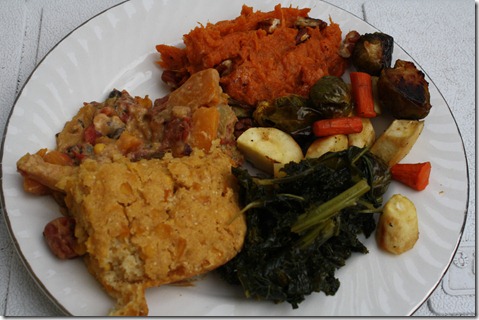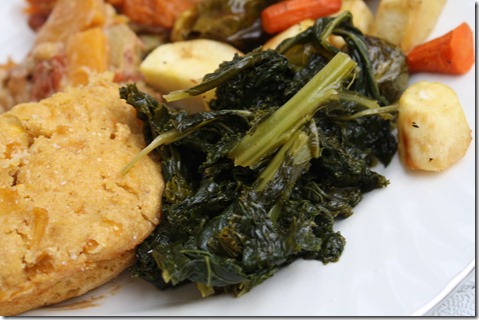 And then there was pie:
Lots and lots of pie.  Pie is my very favorite part of Thanksgiving!  I killed three slices.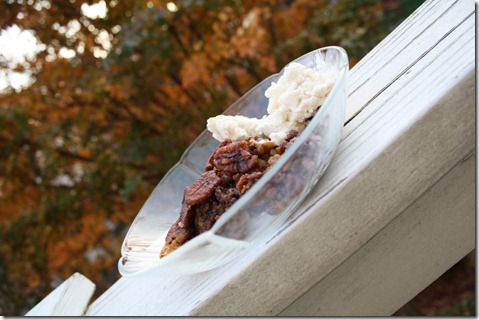 Did I mention Nicole made homemade vanilla ice cream?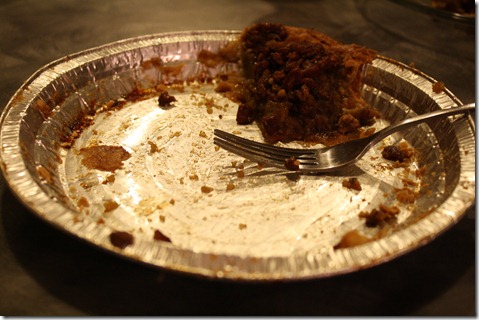 I foresee leftovers in my immediate future for dinner tonight!  That is why I prefer Thanksgiving LUNCH over DINNER because you really get two good meals on one awesome day.
Now, we are debating:  Elf, Love Actually, or another Christmas movie?  I vote ELF! But I highly doubt the Hus will give in.