Getting up at 6 AM on my day off was totally worth it.  Look at my cute new winter jacket! 
And… It was originally $120 – I got it for $39.  🙂
Last night, we ended up watching Notting Hill, which is totally NOT Elf a Christmas movie, but it was a compromise.  I ate a PB sandwich while we watched and then made it until nearly the very end before passing out in food coma.
When my alarm went off this morning, I was SO confused!  But the Husband rolled over and murmured, "I think we're going shopping, right?"
I made a protein Green Monster for the car ride to the shopping mall.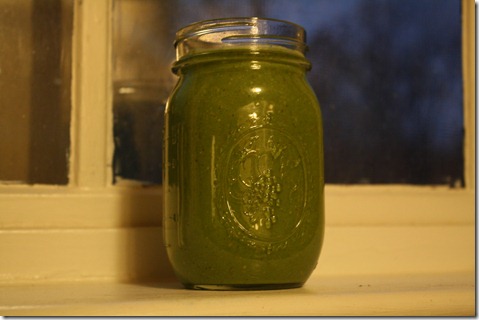 In the sludge (I swear it tastes good):
2 cups raw spinach
1 cup almond milk
2 scoops of a new, green-food based protein powder (something new in our pantry that the Husband bought – I can't remember the name)
1/2 banana
1/2 cup raw oats
Breakfast in a glass!
We were a little nervous sitting in the parking lot.  Kohl's had been open since 3 AM and the parking lot was packed.  Neither one of us had really ever done the Black Friday thing!
Coffee helped.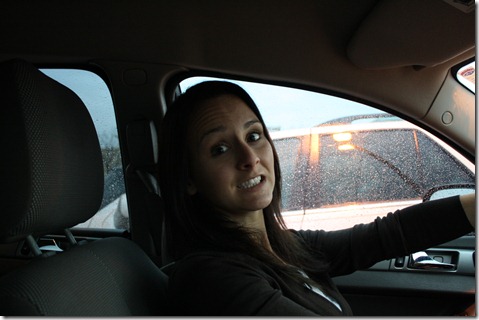 My plan for Black Friday shopping was to only buy stuff that we really needed, like a coat for me, work clothes for the Husband, and Christmas presents.
Kohl's and Sports Authority had great deals!  We spent $190 and saved $270 off retail.  We ended up buying my yellow coat, a pair of Dockers for the Husband, socks, a REALLY nice gift for my mother-in-law, a smaller gift for my mom, Nike running tights for me, and new running sneakers for the Husband.
We might go back to the stores later, but now we're at the clinic so the Husband can treat a patient.
I brought breakfast #2: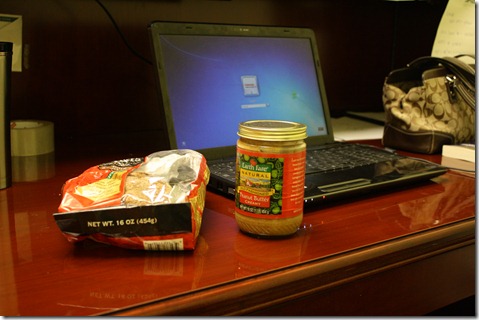 PB toast!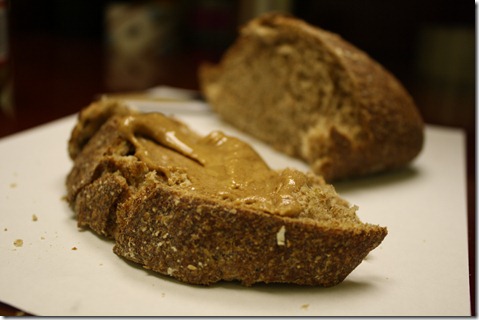 I am currently listening to Christmas music and researching Christmas tree farms.  'Tis the season!!!
How was your Black Friday experience?  Or did you stay home and relax?