First of all, please, PLEASE VOTE for Operation Beautiful to win the Amway Positivity Project!  If I win, I'm donating the ENTIRE $10,000 PRIZE to Girls on the Run International, a self-esteem building program for 8 – 10 year old girls (it's the running program that I volunteer with once a week).  No registration required to vote – just a little click!  :)  You can vote once a day until mid-November! 
Secondly… Maggie likes apples. A lot.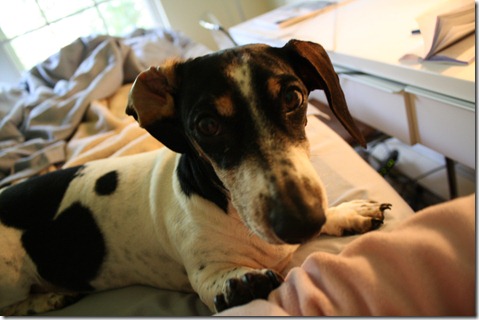 She laid on the guest bed (which backs up to my desk when unfolded) with a hand on my arm, begging for some Honeycrisp apples all through lunch.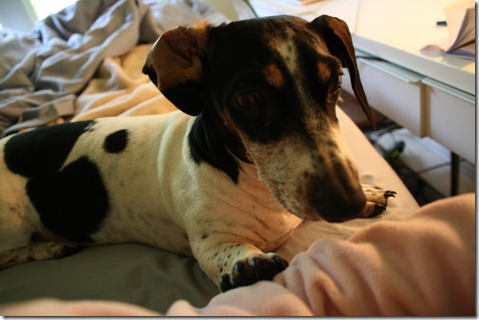 She could see the apple beyond my laptop.  We are talking SERIOUS eye contact here.  I felt like her eyes were either boring into the side of my face or my plate.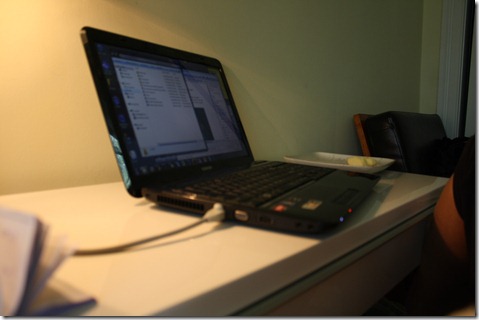 Obviously, I obliged her.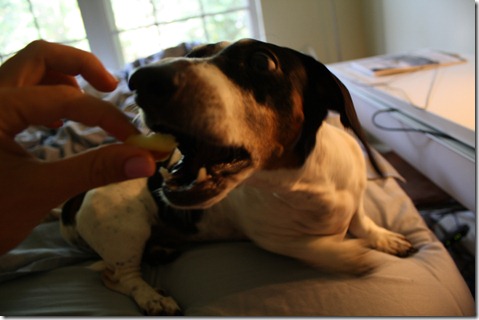 Funny pup.
Lunch: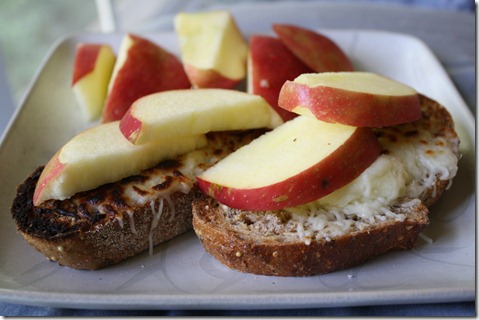 Have you tried an apple and cheese sandwich yet?  Oh man.  Such a great sandwich alternative.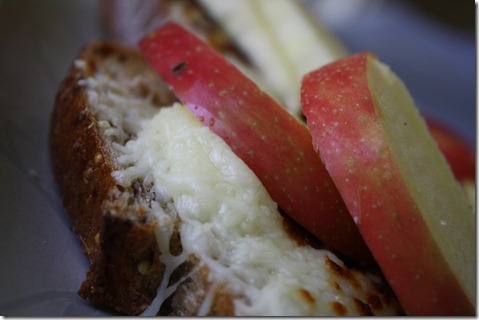 And Part II of lunch was more toast and carrots.  My appetite is weird today.  Nothing sounds all that good.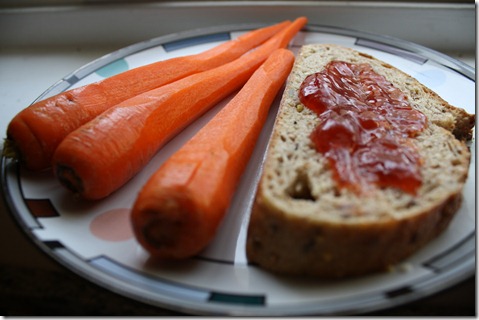 Dear Abby
Remember my "Dinner Parties Among Friends" post from last week?  I asked whether a vegetarian was obligated to serve meat-eaters their normal fare at dinner parties (I voted no).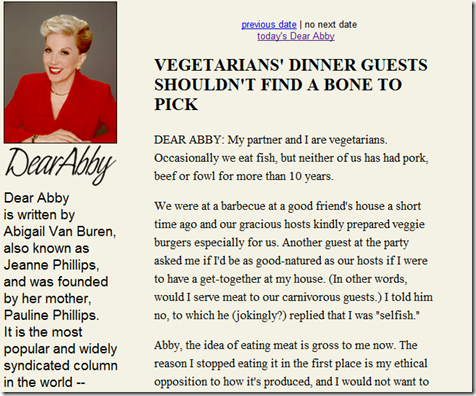 You can read Dear Abby's thoughts on the subject here.  Funny coincidence!