After procrastinating for three months, I finally decided to fix my flat tire.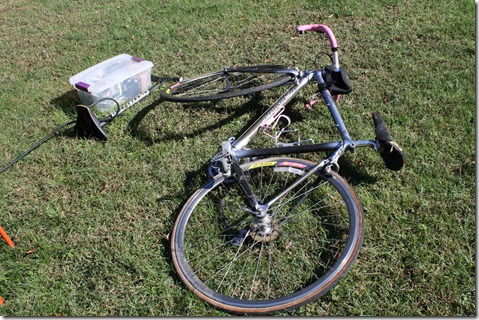 Yay! The return of my bike.  :)  I was really, really into cycling last year – even doing a Metric Century and a Century – but fell out of the habit when I started to train for the marathon (and when I moved to Charlotte – cycling kind of sucks here).  Then, I busted my tire on a sidewalk in July, stashed the bike in storage, and forgot about it.
I read somewhere that cycling is an excellent form of marathon recovery, so I brought it out and repaired the tire.  It took thirty minutes!  Pretty proud of do it by myself though.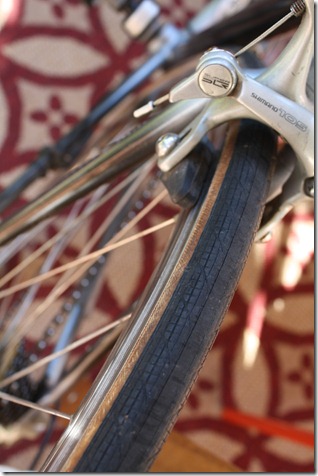 The Husband and I biked for about 1.25 hours (probably 7 miles or so?) around our neighborhood, a nice and slow ride.  I spent most of the time coasting down hills and pedaling in the easiest gear.  I planned to quit earlier, but cycling actually helped my legs SO much.  Sometimes, you just need to get the blood flowin'!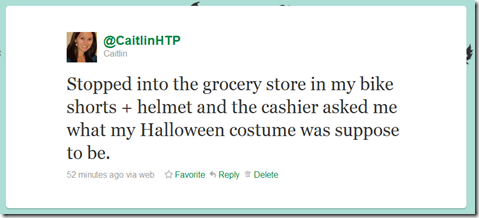 Lunch: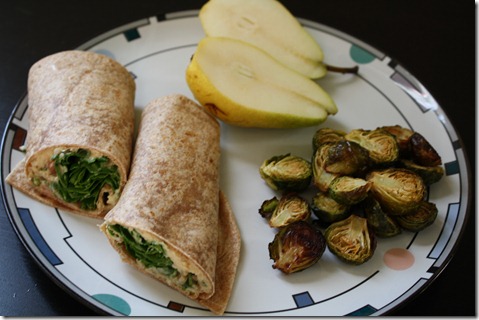 A tabbouleh, hummus, and spinach wrap, Brussel sprouts, and a pear.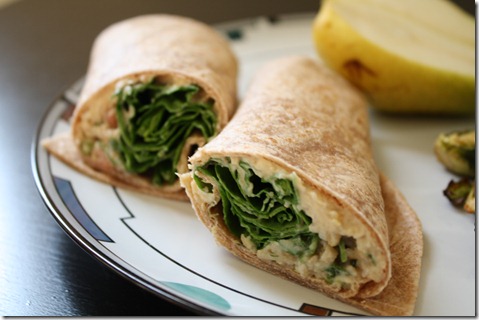 Snack was a lovely British scone with strawberry jam <—homemade by my mother-in-law (the scone, not the jam).
And dinner was an amped-up version of this little Trader Joe's gem.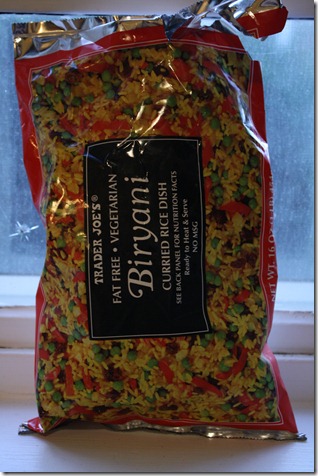 I added corn (straight off the cob) + kidney beans to the rice mix and had broccoli on the side.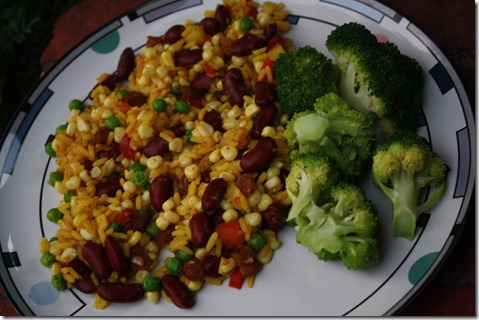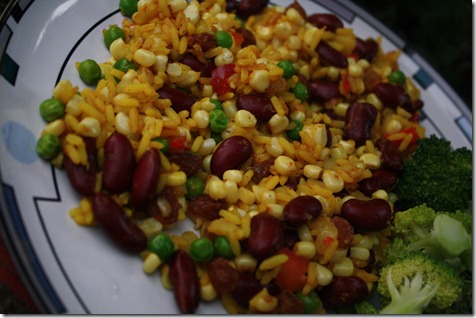 Another scone + Ginger Cats crackers are calling my name for dessert!  As is HGTV and the couch.  :)  I hope you have a happy and safe Halloween!  We celebrated last night, but I wonder if any kids are going to stop by?