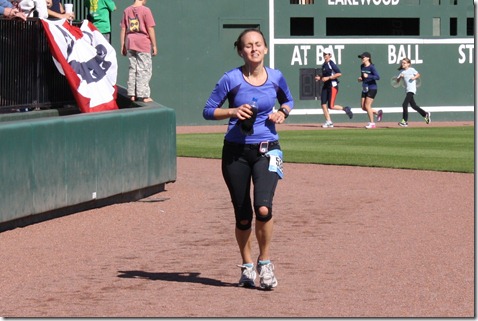 We transformed into Katy Perry and Russell Brand (I love her, and the Husband is actually British, so it works).  I actually wore kitten heels.  I ended up sitting down for most of the evening!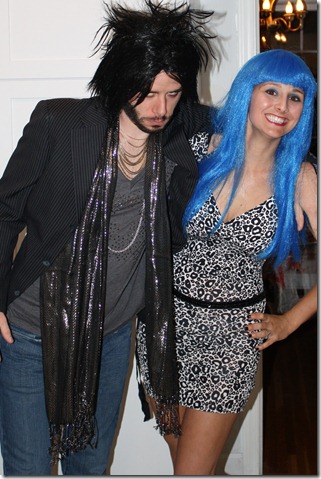 Halloween was very fun.  My camera was acting up, so I only got pictures of some stuff.  Which was too bad because I saw SO many amazing costumes:
Six Degrees of Separation + Kevin Bacon (the girl was a graduate with six huge diplomas hanging from her neck and the guy was a giant piece of bacon with a 'Hello, My name is Kevin' sticker)
The Duggar Family
Roller derby girls with bloody faces
Anchorman
An Ice princess
A beekeeper + a bee
ANOTHER Katy Perry and Russell Brand
A murderous bride and her dead groom
Mario and the Princess
A Renaissance lady and a joker
A bullfightin' woman and a bull
Potatoes
Doubledare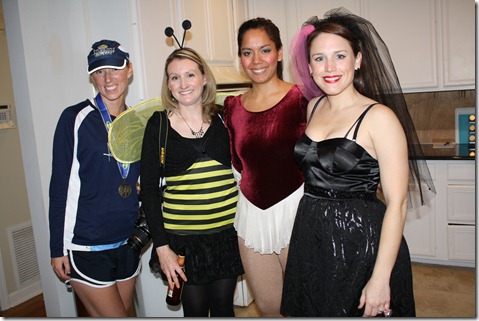 The Husband's make-up was hysterical.  And he wouldn't stop calling me, "Babe! Babe! Hey Katy!"
I like him as a redhead much, much more. 🙂
Before we left for the parties, I had a leftover bowl of ravioli and veg.  I also made a dent in each of the buffets at the two parties we attended, eating up appetizers + tempeh + pumpkin dip+ crackers with hummus + pumpkin seeds + praline covered pecans + Halloween cookies… and oh, did I put away the Halloween cookies.  I think I had seven cookies over the course of the night?  So good.
I also had a beer and a wine: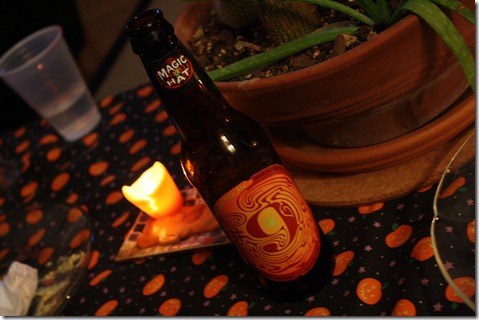 By 1:30 AM, I came home and crashed hard!
Oddly enough, I woke up with cinnamon rolls on my mind.  I Googled the Pioneer Woman's recipe and realized that I was missing key ingredients (like yeast), so I opted to create my own (lazy) version.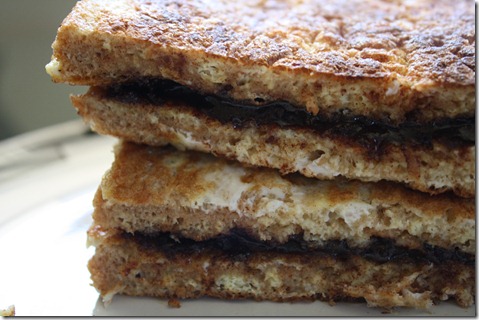 Lazy Girl's Cinnamon Bread French Toast
Ingredients (for two servings):
Four pieces of whole wheat bread
3 eggs
1.5 tablespoon of Earth Balance
1 tablespoon of cinnamon
1.5 tablespoon brown sugar
Directions:
Hit griddle and grease with butter or cooking spray
Beat eggs in a shallow bowl
Dip each side of each toast into egg, as you normally would for French Toast
Place on griddle
Meanwhile, combine remaining ingredients in small, microwaveable bowl.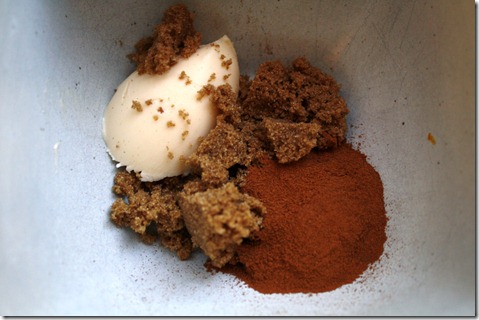 Microwave for 30 seconds, stir thoroughly.
Flip toast and pour sugar mixture on cooked top of two of the toasts.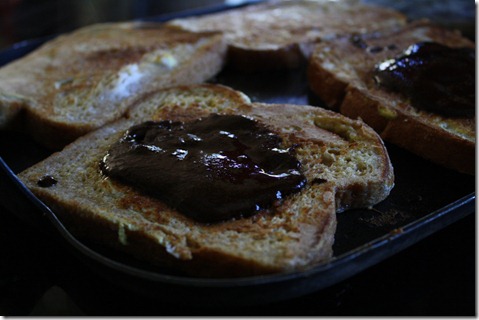 Wait thirty seconds and then put un-sugared toasts on top of the sugared toasts.
Plate and serve.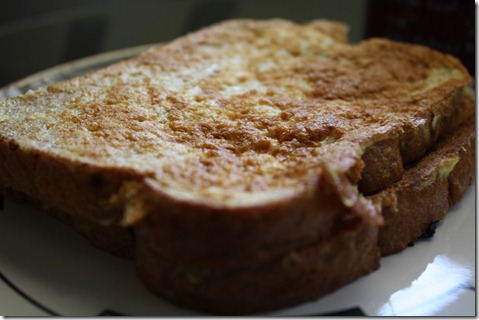 I had mine with a little Green Monster, which the Husband made.  I'm not sure what it has in it besides almond milk, spinach, banana, protein powder, and ginger.  But the ginger is strong!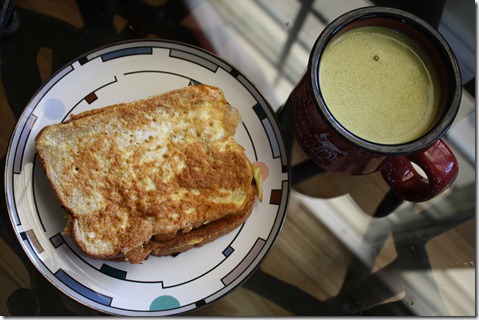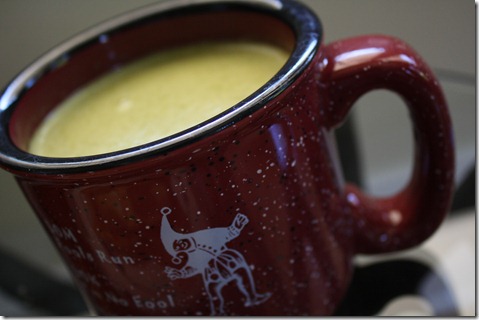 And the Lazy Girl's Cinnamon Bread French Toast was ah-maz-ing.  Totally satisfied my cravings without having to slave in the kitchen.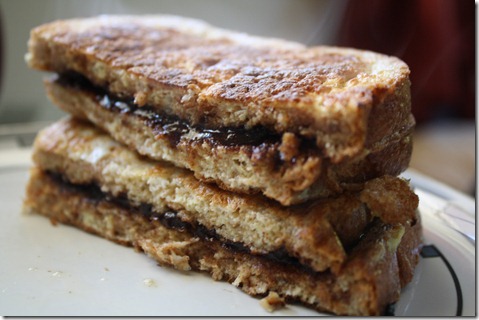 A body update:
My legs are super sore
My abs hurt, too <—need to do more core work, clearly!
I still have all my toenails 🙂
I am only majorly chafed on my ribcage.
My ankle feels like I pounded the side of a sneaker into it for 26.2 miles
I am craving a very light yoga session to loosen up my hips.
HAPPY HALLOWEEN!  :)  You are boo-tiful!