Last night, the Husband and I spent over an hour laying in bed, talking in the dark about all the apartments we've lived in.  In total, we've shared 5 spaces over the last 7 years.  We were trying to remember the layout and design of each house (and I use the term "design" extremely loosely to describe our college apartments… we were reminiscing about hanging up tapestries instead of curtains, for example).
The third apartment we shared is really hard to remember.  We lived there for 9 months and I cannot remember what our bedroom looked like for the life of me.  Isn't that sad?  Actually, I can't remember much from that year in general!  I was 22 and had just started my first "real job" after college.  I remember commuting a lot.  That's about it. 
But it was funny how remembering one thing – like the fact that my closet was in the living room of one tiny apartment – triggered all these other awesome memories.  We couldn't stop saying, "OMG – remember when…"
Sadly, I don't think I have many photos of our previous apartments.  So I'm going to start taking a lot of this one!
On that note, we redesigned the living room yesterday (here's why).  Before: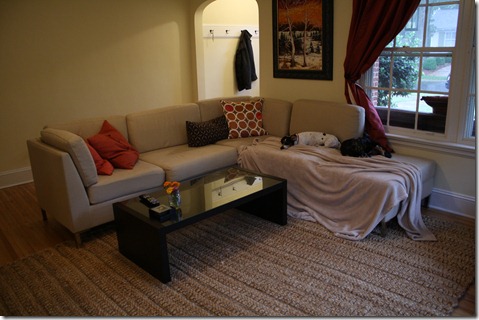 After: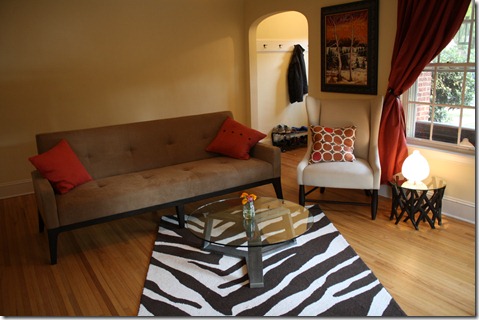 BIG difference, huh?  I really like it.  It seems more… grown-up.  And there's more room in the living room now. 
We got this wonderful winged chair and took a side table out of the bedroom:
And got a new coffee table.  I like minimalist coffee tables.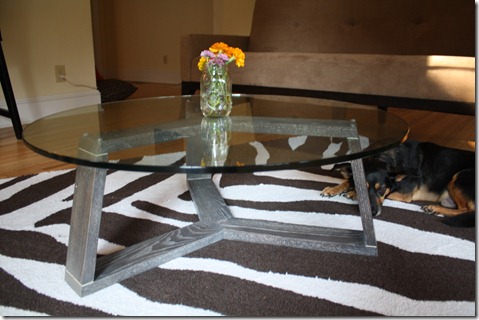 Can I just add that the zebra rug was the Husband's idea?  I really like it and was shocked that he went for that.
And the couch!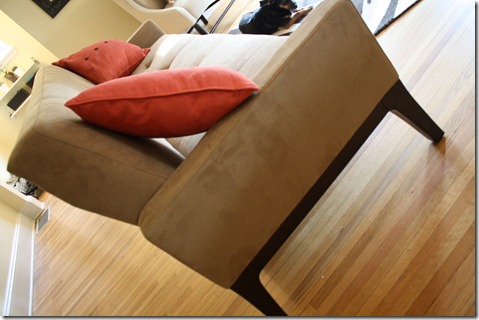 Cool thing about this couch is that there are hidden legs and it becomes a futon.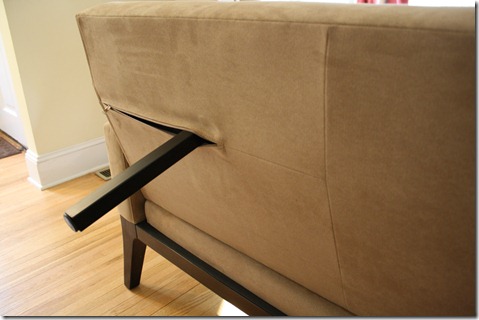 PS – One day, I want this sunburst (maybe two or three) for that big blank wall behind the couch.
(Source)
Onto breakfast!
Pumpkin Pancake
Based on my Sweet Potato Pancake recipe!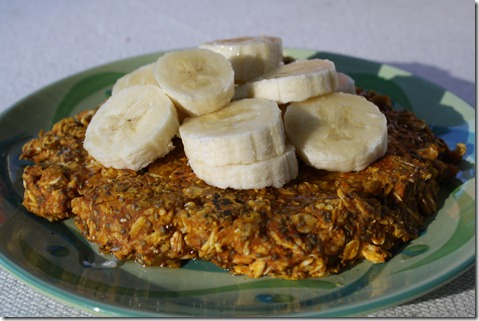 Ingredients:
3/4 cup oatmeal
2 tablespoons almond milk
1/4 cup pumpkin
1 egg
1 tablespoon chia seeds
Cinnamon
Topping:  banana and a drizzle of maple syrup
Directions:
Heat and grease griddle.
Mix first six ingredients.
Pour onto griddle and form pancake shape.
On Medium Low, cook slowly and then flip (use a plate if necessary) when golden brown.   It takes a least ten minutes.
Cook other side slowly.
Plate, top with fruit and syrup, and enjoy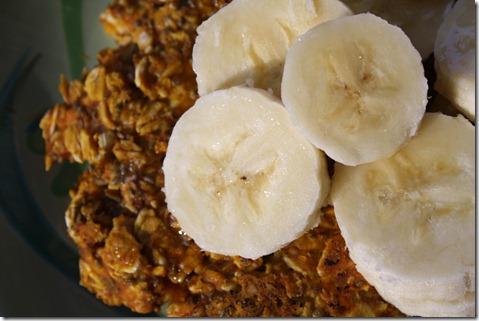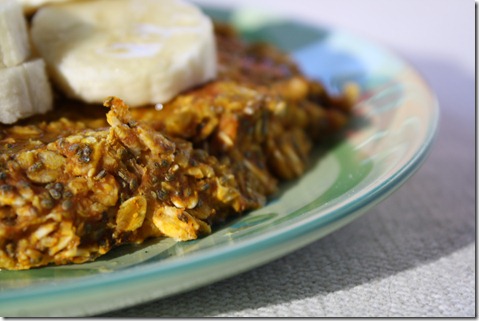 Yum!
Can you remember all your homes?  Or are some fuzzy?