What a fun and busy day!  This afternoon, I spoke to some middle schoolers about Operation Beautiful, Fat Talk Free Week, and Photoshopping issues, and the Husband supervised the delivery of our new living room furniture.  Here's a sneak peek!  🙂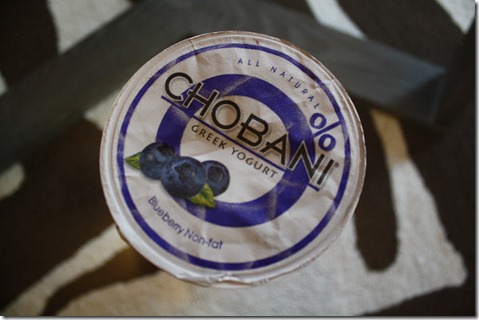 Post-speech snack of Greek yogurt…
And a quick dinner of toasty bread, a tofu, and roasted vegetables.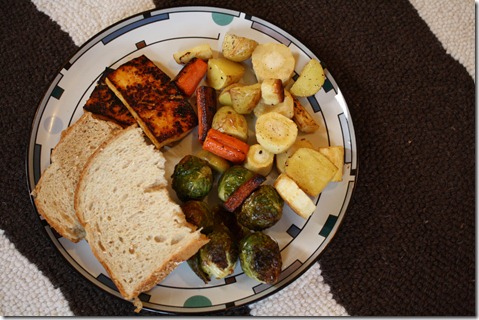 This was the Husband's first attempt at making tofu, and it came out pretty well!  He pressed it and then put it on the griddle with some BBQ sauce.  It ended up tasting pretty good (I wish he had made more!).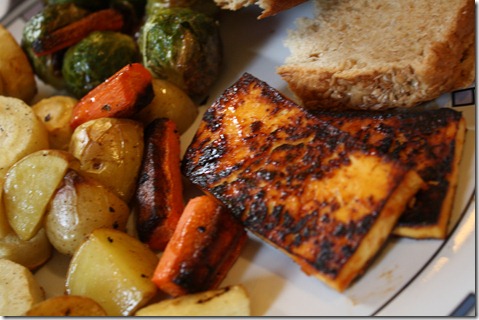 I woofed it down because I had to rush to…
A fun BLEND (blogger-friend) party at Lululemon Charlotte!  I got to see lots of old friends and meet new ones, too!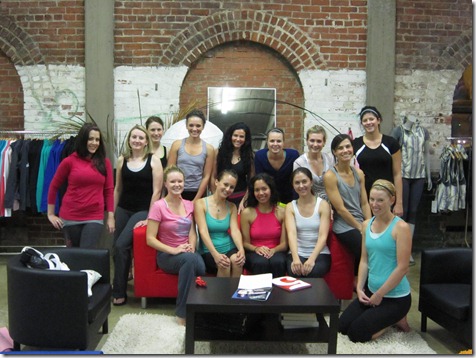 Fe'lix brought her oh-so-handsome little man, Elijah.  I then proceeded to steal him from her and whisper sweet nothings in his ears.  He liked my necklace, I think.  🙂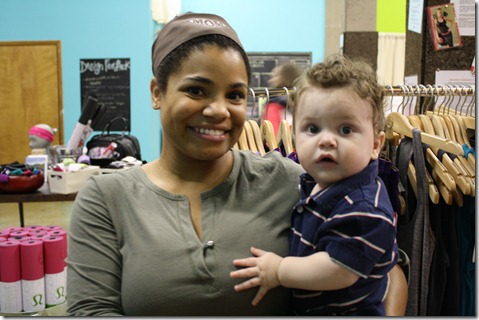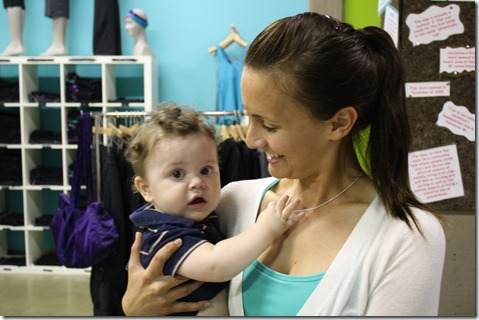 My ovaries hurt.
Then, everyone tried on some Lululemon gear and we took pictures for their Facebook fan page.  In the spirit of the Responsible Spending Challenge, I left my credit card at home on purpose.  :)  However, I REALLY liked the gear I tried on.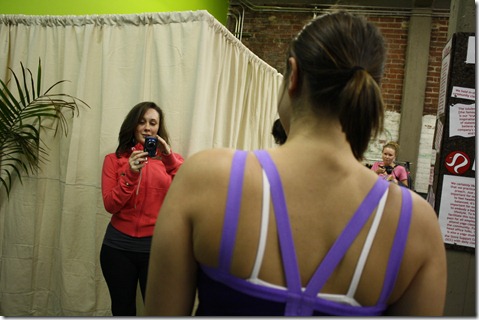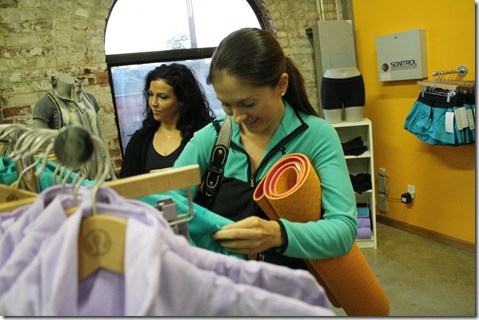 We drank a little wine while we mingled and chatted!
I had a glass and a half or so.
I can always count on Nicole for wine consumption!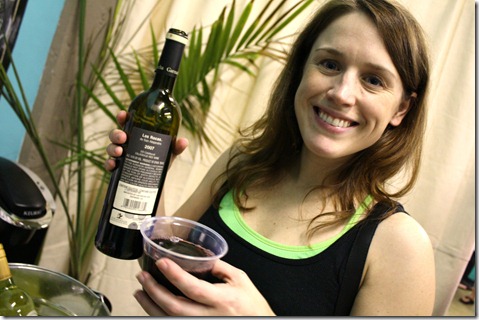 And some crackers + hummus: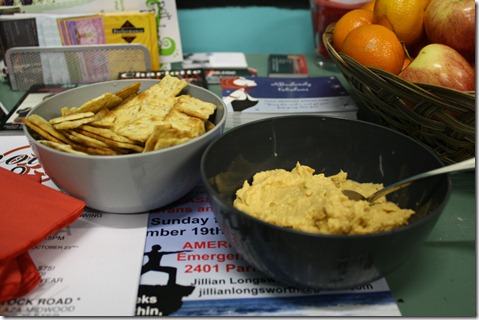 If you can believe it, we then did yoga.  Downward dog was a little more interesting after 1.5 glasses of wine, but it was actually quite relaxing.  We yogaed for about 20 minutes.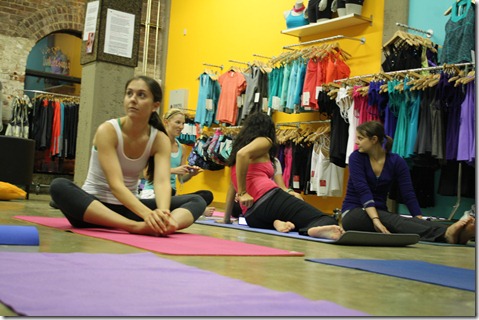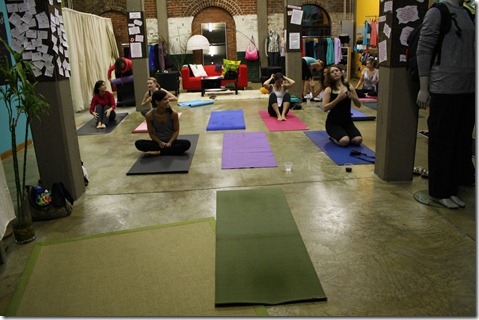 All in all, a really fun night.  I love having fun activities on work nights.  Looking forward to getting together with friends really breaks up the monotony of the work week.