I loved reading your tips on remembering to hydrate!  Here are my two favorites:
Laura: I'll often put 8 jelly beans or yoghurt raisins or something small into a dish on the kitchen counter, then I just eat one every time I have a glass of water. Visual reminder. And you get a reward for chugging your water!
Kacy: I work at a desk (blah!) so every time the phone rings (which is often) I take a drink of water. It helps a lot!
Fun!
Snacks today included a wonderfully juicy plum: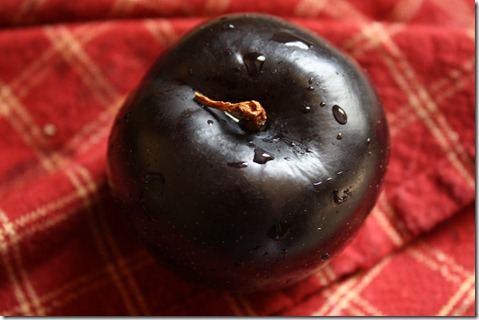 And Ginger Cats.  Have I mentioned that I am addicted to these tasty Trader Joe treats?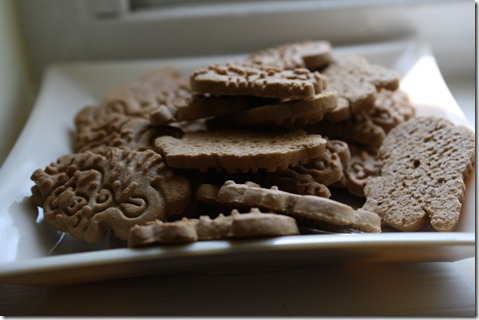 I went back for more: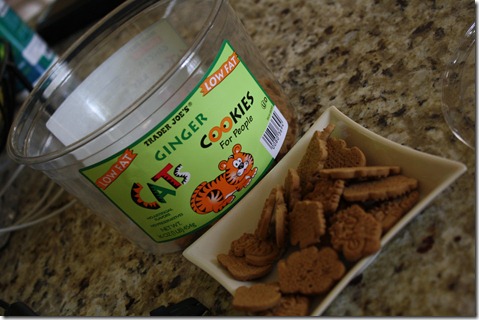 And shared some with James.  He loves Ginger Cats and actually runs over when I say, "Ginger cat!"  I think he's going to turn into a cracker if I'm not careful.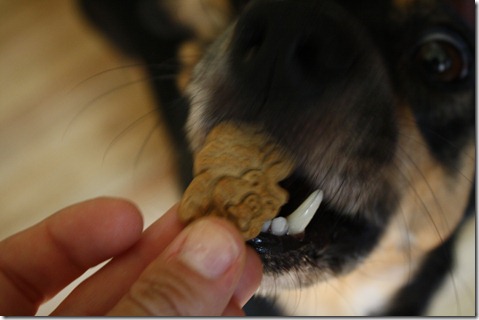 My mother-in-laws goes back to Florida tomorrow and offered to treat me to a dinner out.  I kind of relished the idea of not dirtying up the kitchen!  We decided to go out for Thai.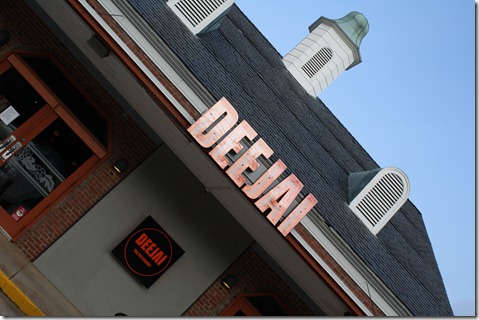 I love sitting outside, don't you?  I am trying to savor every outside dining opportunity I can before winter arrives!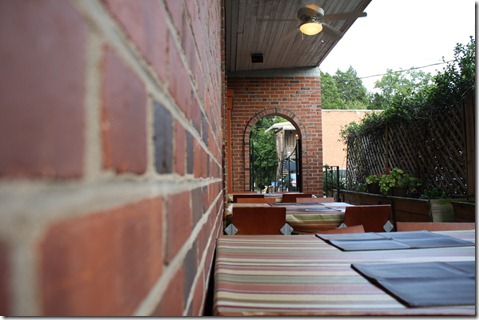 We split the spring rolls: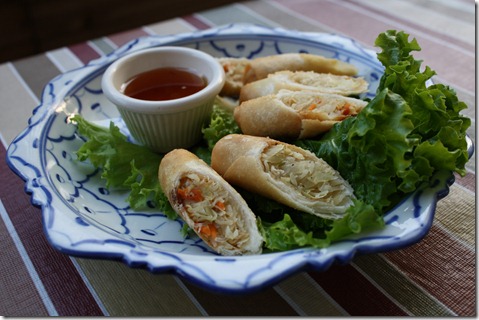 And I ordered the Vegetable Lovers with tofu. Mmm.  So fresh and healthy.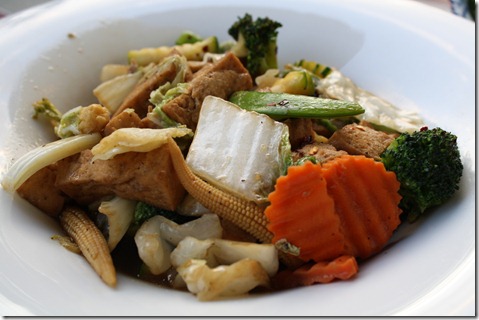 I had a little bit of the community white rice as well.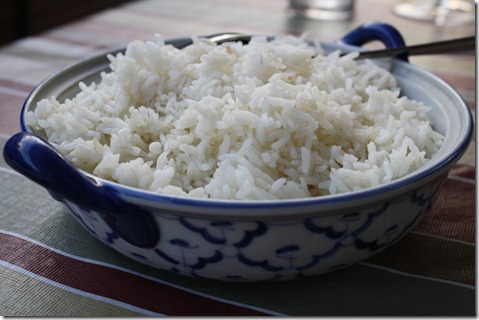 Hate to cut it short – but it's been a doozy of a day and I simply must go stare at mindless HGTV programming.