One of my favorite mantras is: "Scales measure weight, not worth."  I used to get really wrapped up on the number on that dang digital display, so I don't weigh myself anymore and try to go by how my "happy weight" jeans fit.  It is much more zen.  :) 
However, the scale has one very useful purpose for a runner:  checking for dehydration!  I almost always weigh myself before and after long runs to see if I've drank enough water during exercise.
I felt pretty thirsty during my run this morning, so I climbed on the scale and realized I'm down about 3 pounds since I last weighed myself (which was after my long run on Friday)!  That is ALL water weight, folks! YIKES! To me, dehydration feels nearly as bad as sleep deprivation (in terms of impacting my level of fitness and endurance).  So I guess I'll be spending the rest of the day chugging, chugging, chugging good old H2O.
As mentioned, I did go on a lovely 5.0 mile run this morning.  It took me a while to get out of my house so I had to cut my planned run from 7.0 to 5.0 in order to make a hot vinyasa class.  I decided yoga was much more important than 2.0 more miles because my hips and knees have been feeling pretty tight.  I was SO glad that I rushed to make it to class because it was pretty wonderful.  But sweaty, of course, which just means more hydrating.
Drink up!
Post-run Green Monster (1 cup almond breeze, 1 banana, 2 cups spinach, 1 tablespoon chia seeds, and 1/4 cup raw oatmeal):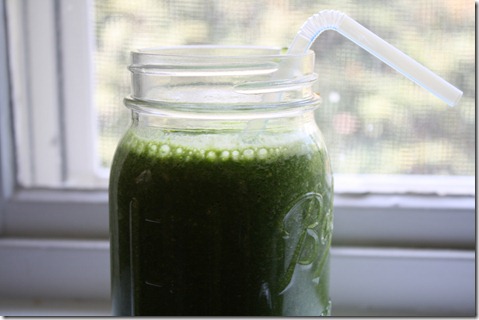 Adding raw oatmeal to a smoothie is a great way to make it "stick" to your ribs a little bit more.  It tastes pretty good, too! I promise.  :)  Trust me on this one.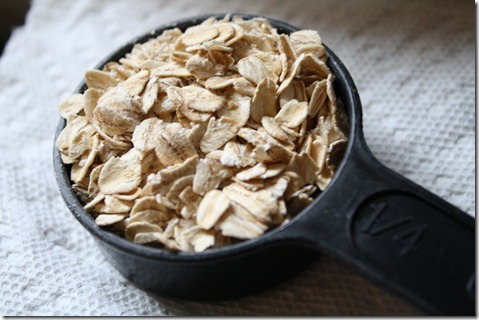 And post-yoga, I ate a leftover veggie and bean enchilada with some parsnip fries.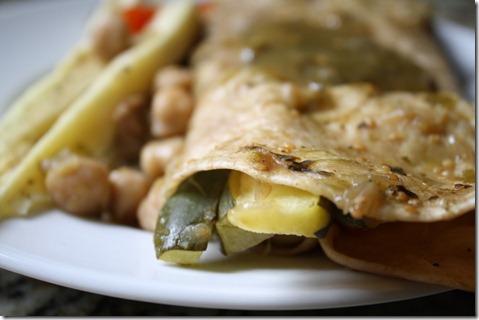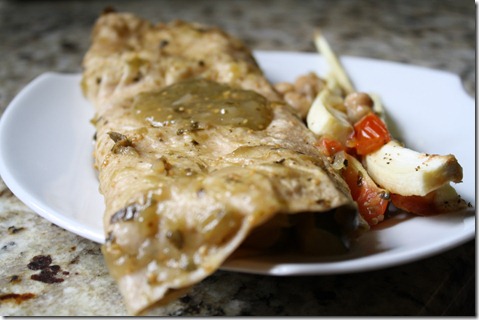 How do you tell you are feeling dehydrated?  Are you good about drinking water throughout the day?  What tips and tricks do you use to 'remember' to hydrate?  I carry around a pretty Thermos, which keeps my water cool and reminds me to drink up!