Want to live a healthier, happier, and more balanced life?  Think about what you can add or mix-up, not what you need to restrict or avoid.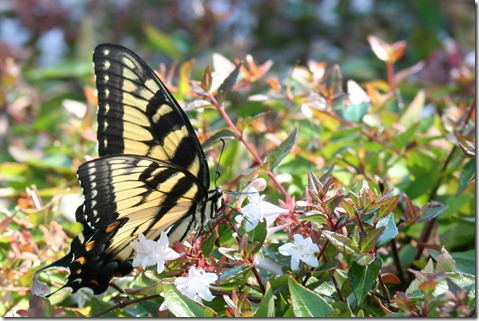 Here are seven more of my favorite Healthy Tipping Point Swaps and Additions.  To read the first seven tips, check out this post.
HTP SWAP:  Instead of plain old French fries, explore different kinds of "fries."  I love slicing and roasting sweet potatoes, carrots, parsnips, and yucca (here's a fun recipe!) to create lovely fries that complement sandwiches and salads.  After slicing the veggies, lightly toss them in some oil and salt and bake at 400 for 20 – 30 minutes.  Serve with organic ketchup and enjoy!  Side note:  The key is to consume cold pressed, expeller processed, or extra virgin oils (I like olive oil).  Commercially pressed oils have added solvents and are cooked at very high temperatures, which removes important nutrients that are especially good for the appearance of your hair, skin, and nails. (Source)  So don't be afraid of oil – just use it in moderation.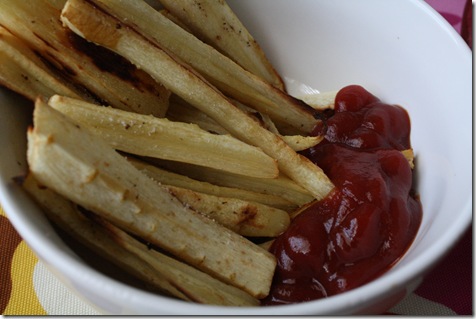 HTP SWAP:  Instead of expensive granola, try mixing regular raw oatmeal into your yogurt.  More than anything, this simple swap will eliminate a TON of unnecessary sugar.  When you pair 1/2 a cup of raw oatmeal with Greek yogurt, you get a lovely breakfast (or larger snack) that includes about 20 grams of protein!
HTP ADD:  Make your water interesting to ensure you'll drink more.  I really believe water consumption is KEY for living a healthy lifestyle.  But I also understand that drinking water can be boring.  Try adding a squirt of lemon or lime juice, a section of orange, crushed raspberries or strawberries, a few cucumber slices, or a drop of peppermint oil to make your water seem luxurious and refreshing. 
HTP SWAP:  Instead of chain-bought pizza, save money by making your own personal pizza with a whole wheat flatbread or pita as the base.  Pizza has a reputation for being "unhealthy," but it doesn't have to be – especially if you make it at home.  I love using a flatbread or pita as the base for pizza because it's the perfect size for one serving.  Try topping your pizzas with unusual ingredients, like egg, tofu, or beans.  I've been craving a BBQ-style pizza with baked beans on top.  Expect to see that soon!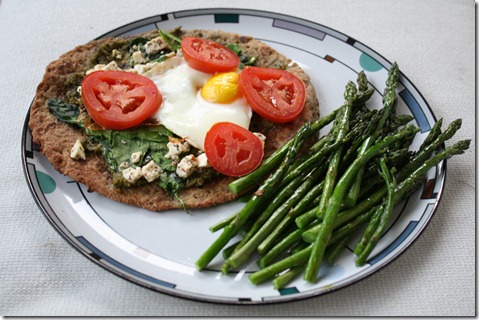 HTP ADD:  Engage in morning or evening affirmations (or both).  Don't EVER doubt the power of positive thinking to led a calmer, happier life.  Sometimes I find that I have trouble falling asleep so I repeat affirmations to myself while in bed.  I like to say things like, "You are going to have a restful, calming, nightmare-free night and will wake up feeling refreshed."  It REALLY works.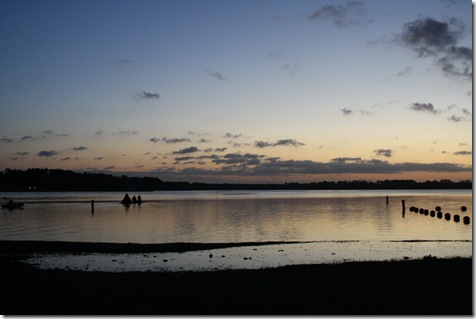 HTP ADD: Mix up your workouts by adding speedwork sessions.  Speedwork isn't just for runners (my dad explains how to do speedwork on your bike for endurance events here).  Any physical activity, including swimming, dancing, or even the elliptical, can benefit from speedwork.  Not only does it increase your endurance, speedwork also keeps workouts mentally interesting and prevents burnout.  You can start by adding a minute of intense activity every three or four minutes.  
HTP SWAP: Make your own icing.  It's not as intimidating as it sounds, and trust me – once you read the ingredients of store-bought icing, you'll be more than willing to break out the blender.   While icing is definitely a special treat, the store-bought brand is dripping in hydrogenated oils (trans fat).  My homemade vanilla icing recipe is really simple and the perfect complement to cake or cupcakes!
What healthy additions or swaps have you been making in your life lately?