I was reading a woman's-magazine-who-shall-not-be-named last night, and I realized so many articles about food and exercise basically contain tips on how to restrict.  How to eat less of this or do less of that.  I hope my blog illustrates that healthy living is about changing something small or even  ADDING something to your life more than it's about taking anything away.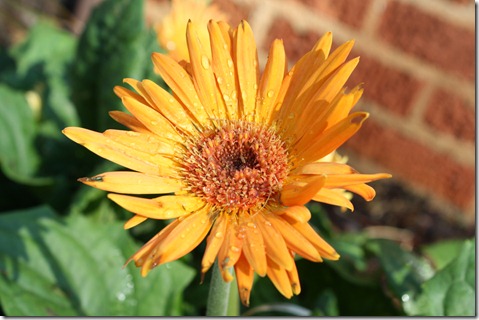 Here are seven of my favorite healthy swaps or additions.  Small changes can add up to something amazing!
HTP ADD:  Add chia seeds or ground flax seeds to cereal, yogurt, smoothies, or even savory dinners.  Chia and flax seeds are a great (vegetarian) source of Omega 3's, which have numerous health benefits.  I love adding one tablespoon of chia or flax seeds to my meals because it also an easy way to add a little fiber (which helps you stay fuller, longer).  I'm particularly loving chia seeds right now, which have a neutral taste, because you don't have to grind them to get the benefits, as you do for flax.  My favorite way to eat ground flax?  Flax-encrusted sweet potato balls!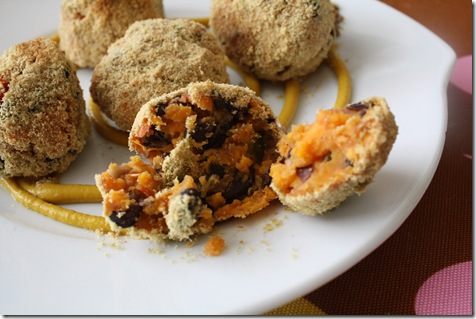 HTP SWAP:  Instead of drinking coffee with a flavored creamer, try using good old organic half-and-half instead.   Need a reason why?  Check out this ingredient list (for regular Coffee Mate): WATER, SOYMILK (WATER, SOY POWDER), PARTIALLY HYDROGENATED SOYBEAN AND/OR COTTONSEED OIL, SUGAR, AND LESS THAN 2% OF DIPOTASSIUM PHOSPHATE, SODIUM TRIPOLYPHOSPHATE, SODIUM STEAROYL LACTYLATE, POLYSORBATE 50, GELLAN GUM, SODIUM CITRATE, NATURAL AND ARTIFICIAL FLAVOR, BETA-CAROTENE COLOR.  I see lots of artificial things that I cannot pronounce, as well as trans fats (partially hydrogenated oils).  The ingredients in organic half-and-half? ORGANIC MILK, ORGANIC CREAM.  I can live with that!
HTP ADD:  Make an effort to stay hydrated.  You'll see the difference in your hair and skin, and your digestive system will work better, too.  I try to chug a glass of room temperature water every morning before I drink my coffee. 
HTP SWAP:  Buy higher-quality organic condiments.  Yes, organic condiments are pretty expensive – but not by much (only a buck or so).  But by buying organic condiments, you'll avoid many artificial flavorings and colorings, trans fat, and HFCS.  My favorite condiments include Anne's Organic Ketchup and Anne's Organic BBQ Sauce.
HTP SWAP:  Instead of a 2:00 PM coffee fix, try going for a walk instead.  When I worked in an office, I would often take a 5 or 10 minute break to go for a quick walk outside (or in the winter, I just walked around the building).  I still try to move in the middle of the afternoon, when I'm most likely to feel a slump.  Walking will wake you up as effectively as coffee, and you won't crash at 4 as a result.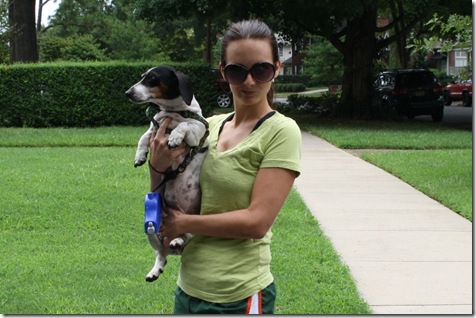 HTP ADD:  When making pasta, start your plate with a bed of raw spinach.  Then, add the pasta, sauce, and toppings.  The hot ingredients will wilt the spinach, and you'll get an extra dose of vitamins and fiber with your meal.  (This is also a great trick if you're in college and are eating from the cafeteria.)
HTP SWAP:  Instead of white rice, try quinoa.  Advantages to quinoa?  It cooks in just five minutes and it's a good source of protein.  Quinoa is also a great breakfast grain, as illustrated in these recipes!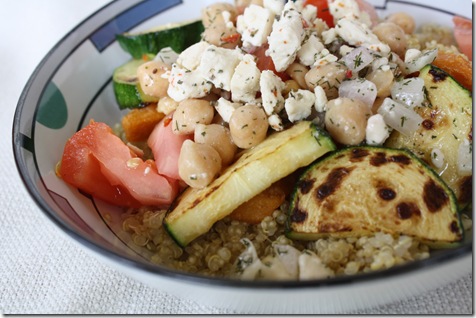 What are you favorite swaps or additions?  Do you get tired of certain magazines suggesting you need to restrict to be healthy?