Our favorite thing about living in Charlotte?  It's so walkable!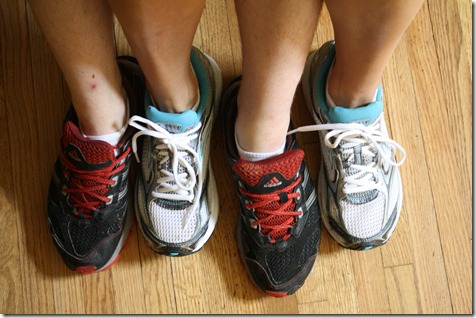 We had to run an errand at the clinic, so instead of getting in our car and driving over, we decided to walk.  In total, we covered over 3.0 miles!  It was so beautiful outside, too.  I love sneaky exercise.
Came home and made a big salad!  I was craving some cold greens.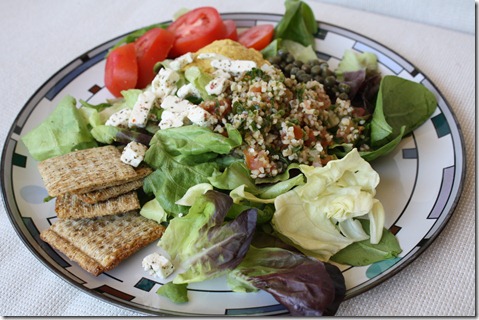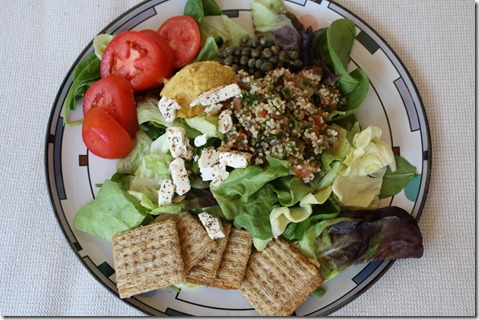 In the mix:
Spinach and Bibb lettuce
Feta
Tomato
Tabbouli
Hummus
Capers
Crackers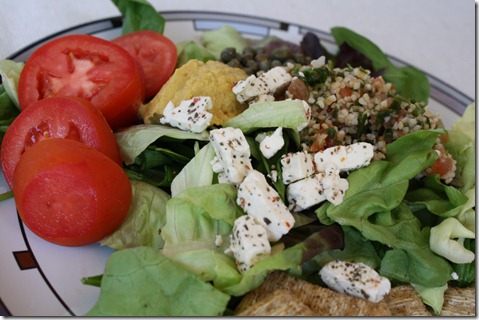 Dessert was some crackers + dark chocolate with ginger: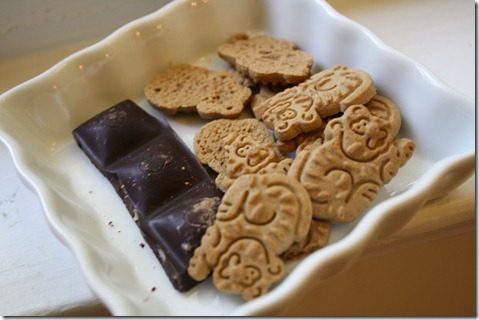 And although it is Labor Day, I am actually diligently working at my desk.  I'm writing a freelance article about the myths and facts of credit scores.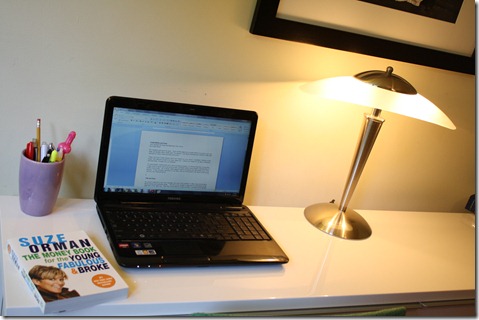 Other financial-related freelance articles that I've done (if you're interested!):
Back to work I go!