A few weeks ago, I went to a little place called Providence Cafe and had an amazing asparagus and tomato salad.  I've been thinking about that delicious meal ever since!
… And decided to recreate it tonight for dinner.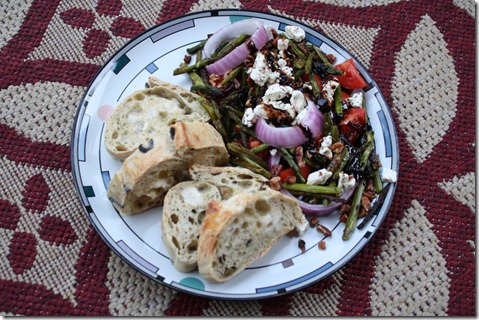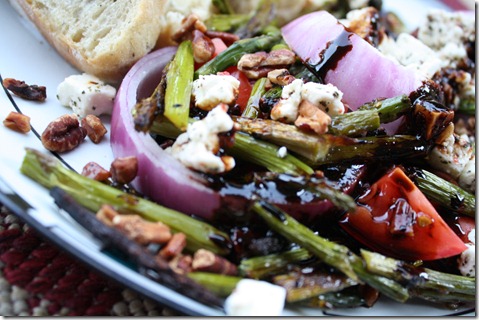 In the mix:
Baked asparagus
Toasted pecans
Raw tomatoes
Raw red onions
Feta cheese
Balsamic reduction
I love summer salads with fresh ingredients!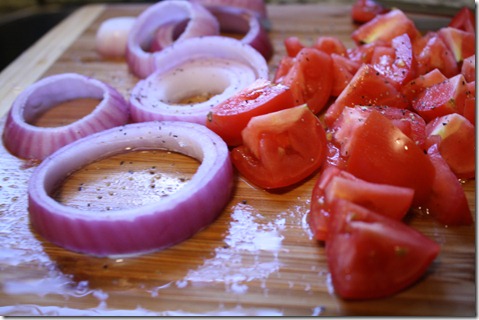 And I am obsessed with balsamic reduction (it's easy to make: just boil balsamic vinegar until it begins thick and lovely):
On the side, I had a four small slices of olive bread – I was hangry after that 10 miler!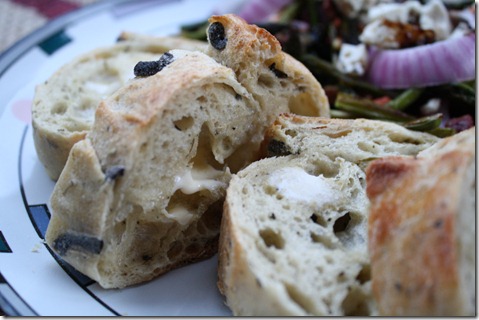 Dessert was mini ice cream sandwiches: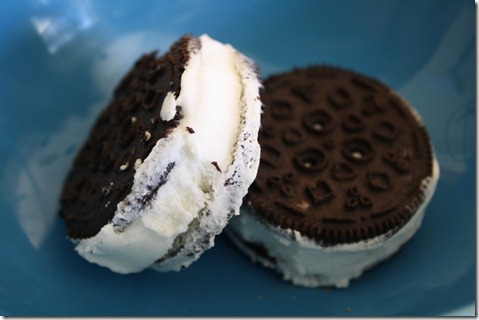 Let's see…
Earlier this afternoon, I dragged my booty to Power Mixed yoga.  It felt so great to stretch out my legs after my long run.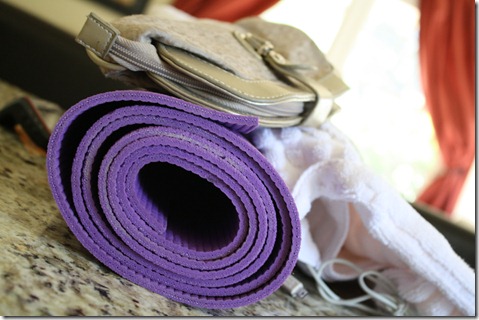 I'm REALLY trying to incorporate more yoga into my daily life.  I think practicing on a regular basis will help my marathon training tremendously.  And I'm really starting to love the new studio that I'm going to.
Pre-yoga snacks included an orange: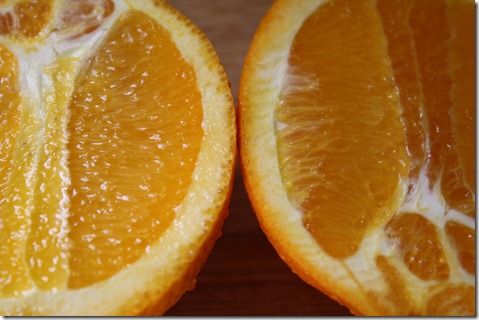 And animal crackers: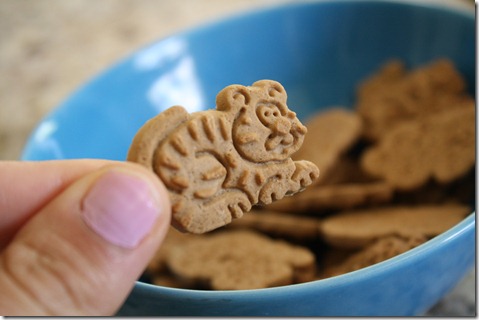 After all of my activity today, I'm enjoying being la-azy on the couch (and I'm gnawing on my animal crackers).  Having a holiday tomorrow is exciting!  I definitely want to spend more time outside.
What's your favorite restaurant meal to recreate at home?