Slowing making our way back to Charlotte!  We stopped at my mom's house to pick up the dogs and eat lunch.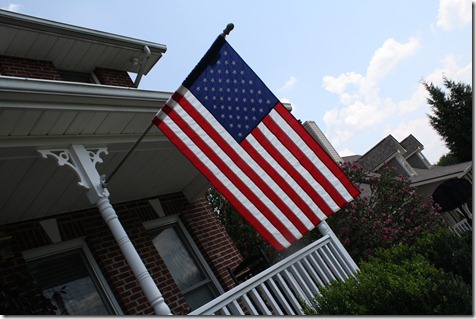 My mom put out an amazing salad spread.
The star of the show was my Perfect Baked Tofu.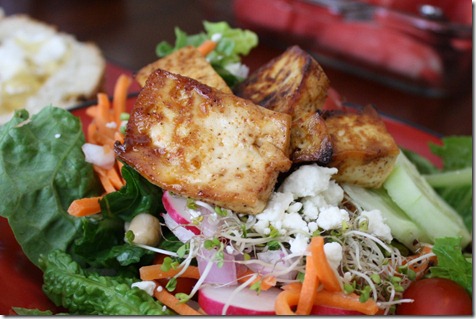 I haven't made this in so long but I'm very glad that mom reminded me of this recipe.  If you're scared of tofu or just looking for a new, simple recipe, this is it!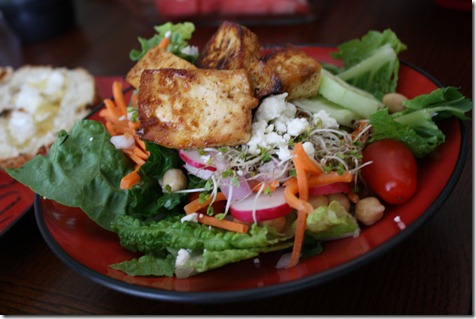 In my salad bowl:
Greens
Radishes
Feta
Tomatos
Carrots
Sprouts
Onions
Plus, bread with buttah and honey and watermelon on the side.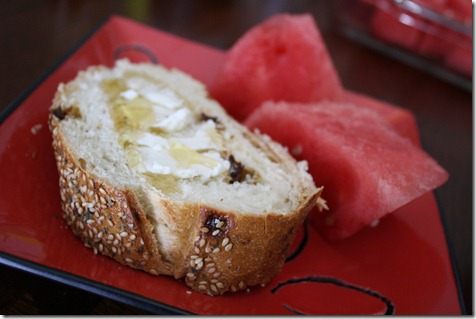 It was a great meal.  Thanks, Mom!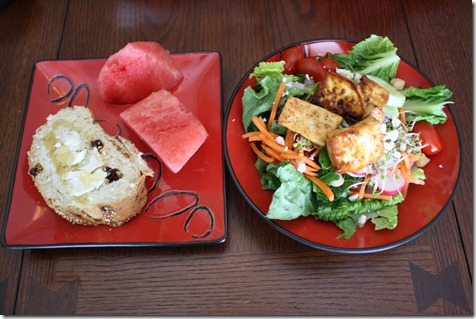 And… we're off!
What's your favorite way to make tofu?  Or are you not a fan?