Remember how the Husband fried my laptop by pouring coffee down the front on Monday and I vowed not to freak out?  I wrote, "I would be more upset if I didn't constantly back-up my laptop AND if I didn't have a netbook to blog on.  I try not to sweat it when stuff like this happens… it was clearly an accident."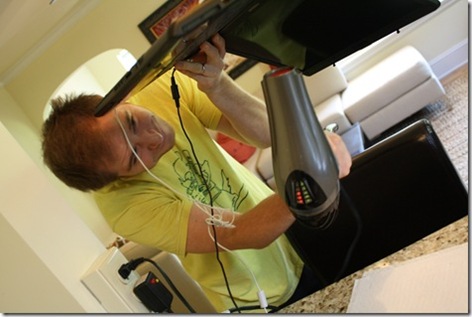 Guess what I did on Wednesday morning?
If you guessed that I poured coffee down the front of my netbook, you would be correct!  :(  What are the odds that we would ruin TWO computers in the exact same way in three days?!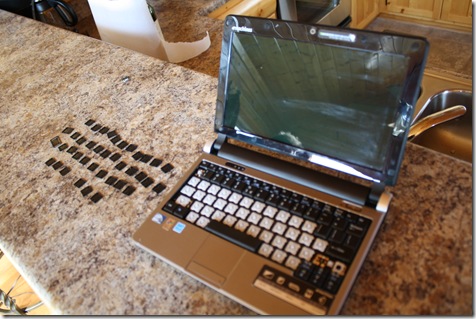 Actually, the netbook isn't ruined.  I quickly removed the keys and dried it off.  Then, I looked up QWERTY keyboard on my iPhone, put it back together, and it somehow survived – well, now the keys are sticking.  But it works!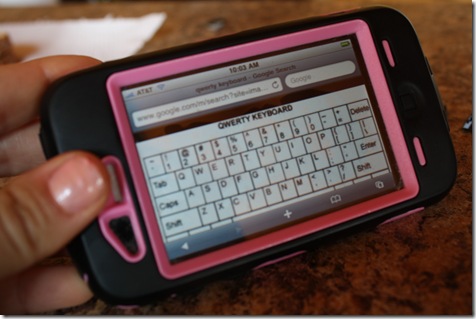 So…
I guess its time to buy another laptop.  Any suggestions?  I will not go to the Mac side because of Windows Live Writer (all bloggers need it)!  I am a Windows girl through-and-through.
In other news…
The drive from Tennessee to Charlotte took extra-long due to two separate traffic jams. I thought I was going to lose my mind towards the end!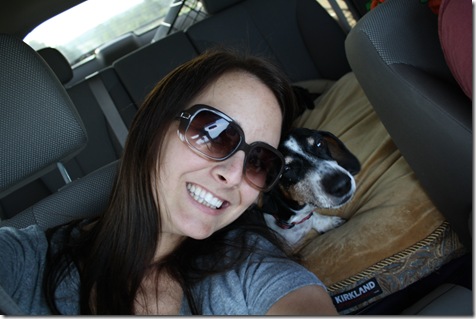 Snacks included a lollipop: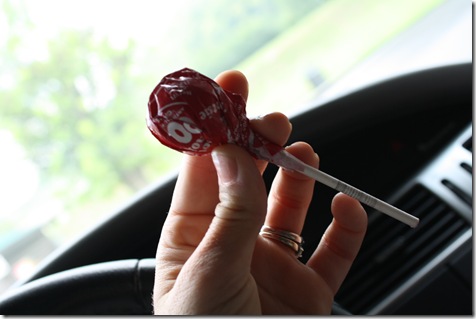 A banana from an angry gorilla: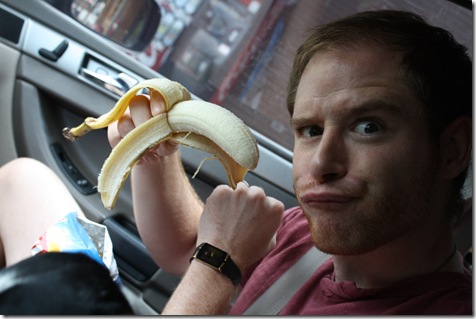 A veggie and cheese sub from Subway: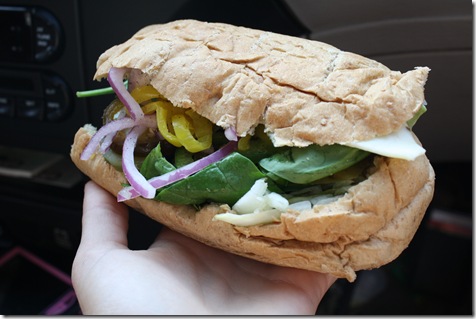 Baby carrots (which I had instead of chips from Subway… that was a tough healthy decision to make!)…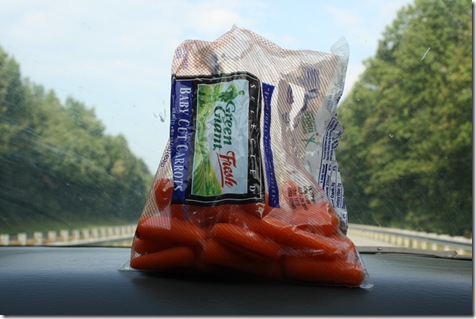 And when I came home, GoLean cereal with chia seeds and almond milk: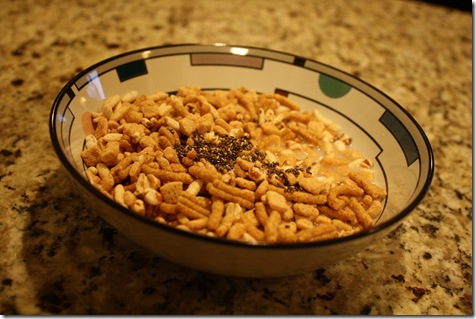 Hello, bed!