It's our last morning in our little cabin and, I have to admit, I'm pretty sad to leave.  It was the perfect escape, and we both feel refreshed and renewed.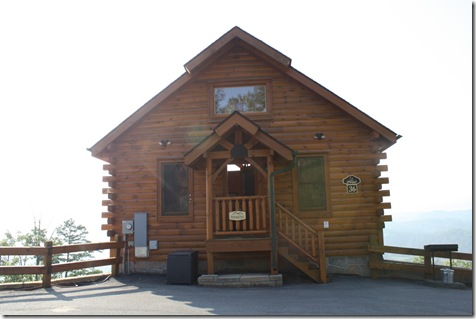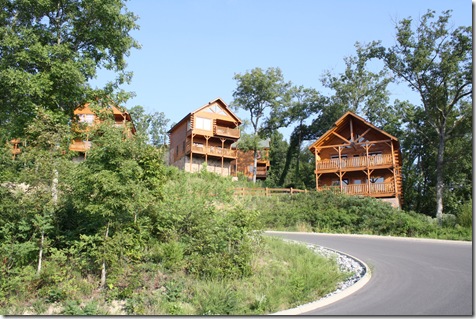 Since so many people asked, the cabin we stayed at was with Legacy Mountain Resort.  We specifically stayed in the Imagine cabin.  I loved how all the cabins had cute names – my favorite was "Snuggles."  If we can ever buy our own cabin, we've decided we're going to name it "Epic." Obviously.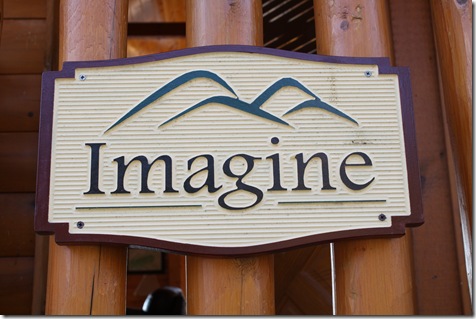 I woke up this morning feeling absolutely destroyed from the 6.6 mile hike – I'm not sure if I'm suppose to feel disheartened or impressed. We got deep tissue massages last night, which is pretty adding to the pain.  But it hurts so good!
Breakfast: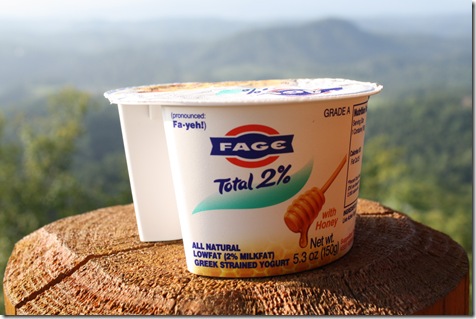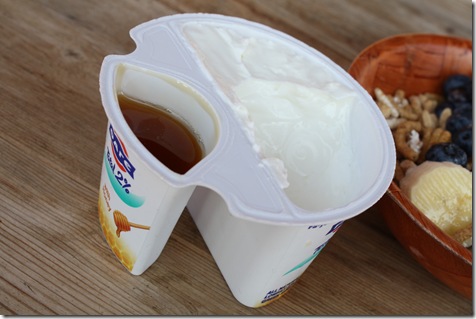 The Fage Greek Yogurt pots with honey are so cute – and perfect with a side of Kashi Go Lean, 1/2 a banana, and blueberries.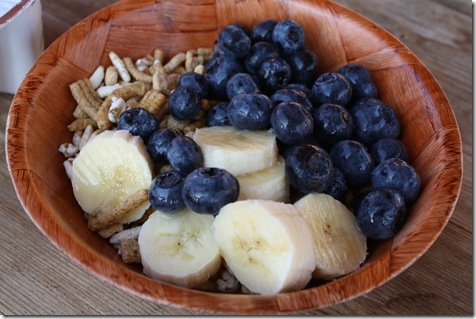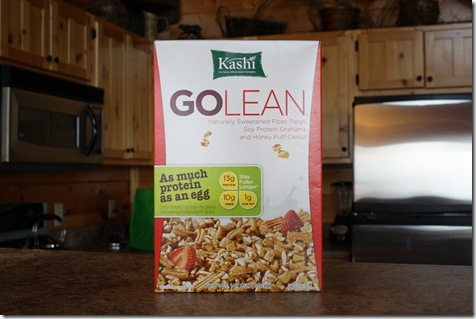 I'm going to go stare at the views one last time, and then we're driving back to my mom's to pick up the dogs and eat lunch.  Seeya then!
"When your sense of self is no longer tied to thought, is no longer conceptual, there is a depth of feeling, of sensing, of compassion, of loving, that was not there when you were trapped in mental concepts. You are that depth." (Eckhart Tolle)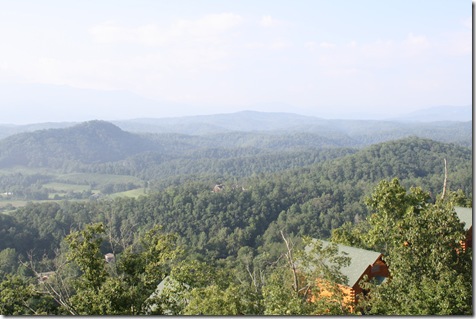 PS – The bear spotting yesterday was REAL! 🙂 Not a bloggy joke.