Morning!  Diana and I ended up staying up late last night making motivational posters for Saturday's 4-mile race (she's going to come watch and take pictures – yay!).  Here's the sign she made: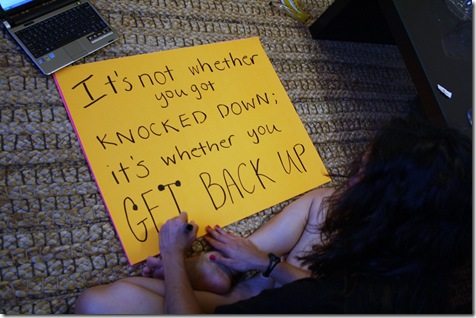 And here's mine: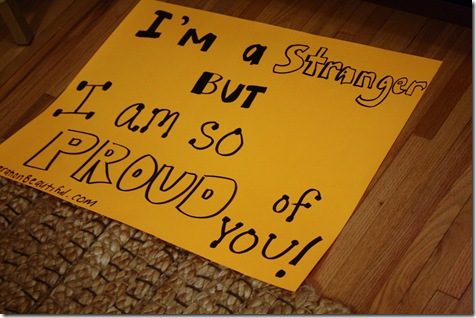 I also made mini signs to pin to the back of our shirts (four girls in total are running).  It's so great to wear a sign or a funny shirt during a race because people will high-five you and thank you during the event! It's extra motivational… and sometimes, we all need it!
Breakfast: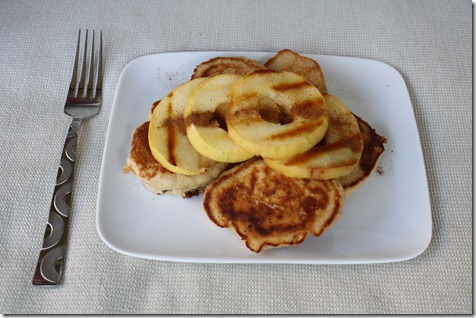 Kodiak whole wheat pancakes with grilled apples, maple syrup, and cinnamon.  Mmm.  Home, home on the range.  <— This breakfast reminded me of the Wild West for some reason.  Although that might be the lack of caffeine talking.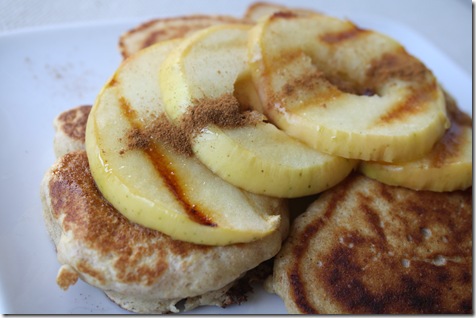 I grilled the apple on my George Foreman.  So easy and almost no clean-up.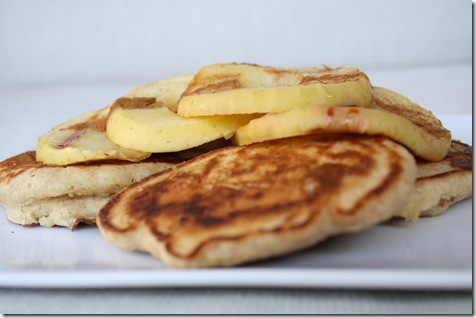 I'm getting really excited for the Summit!  Even if you can't join us in Chicago, I'd love for you to contribute some ideas for Anne P's panel on the Ups and Downs of the Blog World.  Check it out here!
Additionally, a big shout-out to the Summit sponsors:
Andddd, I'm off!  I have a really, really busy day planned, but luckily it's all fun stuff.
Something To Talk About…
Is there a motivational quote, sign, or shirt that really got you through a race?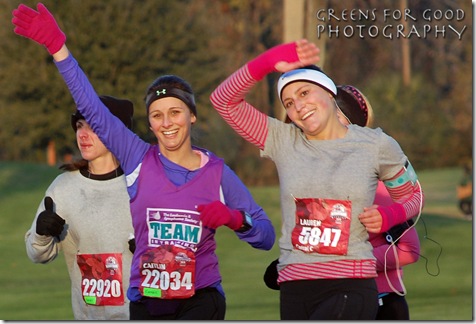 During the Disney Marathon, I saw a guy with a shirt on that said, "This seemed like a good idea three months ago," and it totally made me laugh out loud mid-stride.  🙂