I love living only two miles from the heart of Uptown.  It makes business meetings so much less stressful (for once, we weren't late!).
Rocking the biz casual look for a meeting with a small business attorney.  Setting up the practice is a lot of work!  But the meeting was productive, and I feel more in-control of the legal side of things.
I really, really love the Uptown area.  It reminds me a lot of Orlando, actually.  Very clean and pretty.  And GREEN!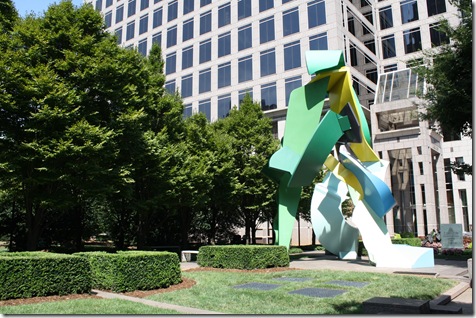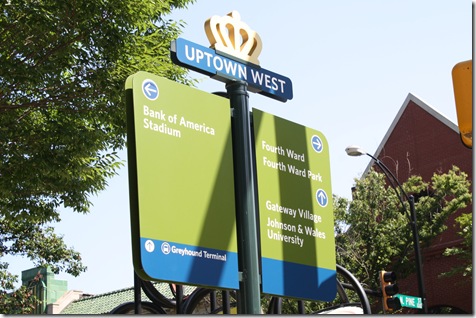 We also scoped out some potential outdoor marketing spots.  One marketing trick we're using is to plaster the Hubby's face on the side of recycling bins outside healthy-lifestyle stores, like the farmer's market and a vegetarian restaurant.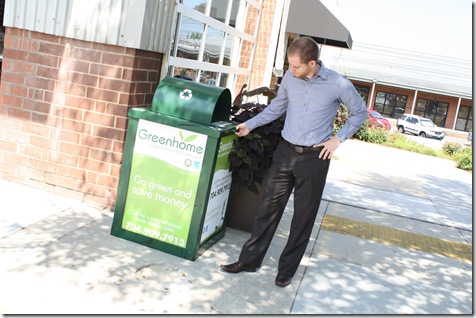 One of the spots is near a new raw/vegetarian restaurant called Luna's Living Kitchen.  They literally opened on Monday!
Since we were there already, we decided to grab lunch.  And I am SO glad we did.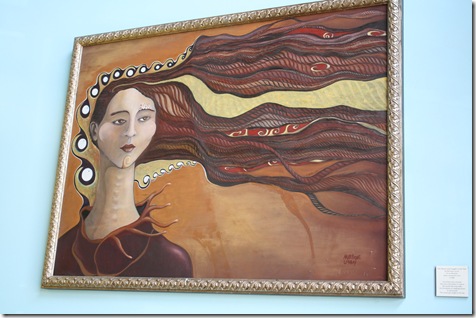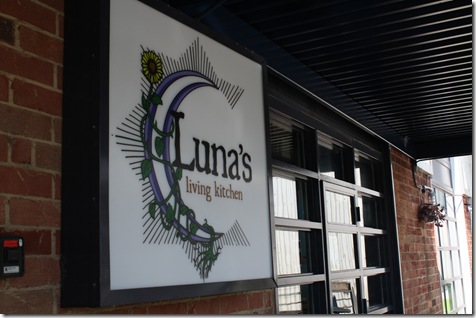 The food was absolutely amazing.  This place is definitely going to be successful.  They understand how to prepare tasty, interesting vegetarian food.
We ordered two dishes and shared.
I ordered the vegetarian burger, which was baked and made with a quinoa base.  The salad on the side was absolutely breathtaking and filled with so many different flavors and textures.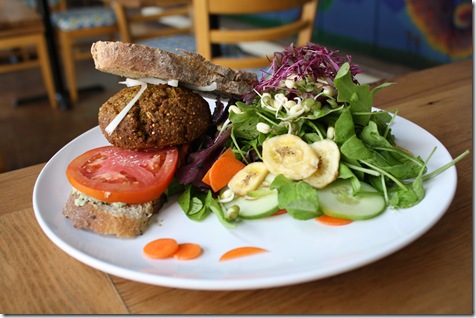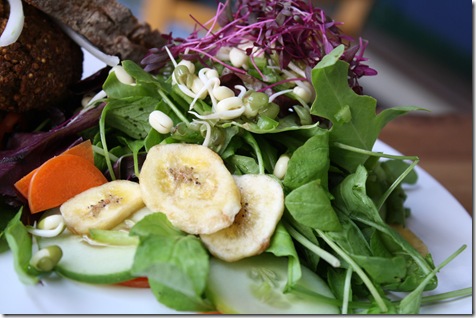 The Husband ordered the Freestyle Wrap, which was veggies and cabbage with a cashew pate wrapped in two Swiss Chard.  I had one of the wraps, and it were DIVINE.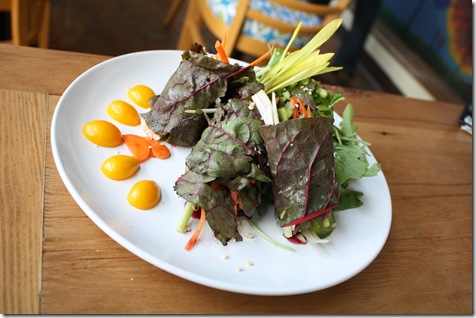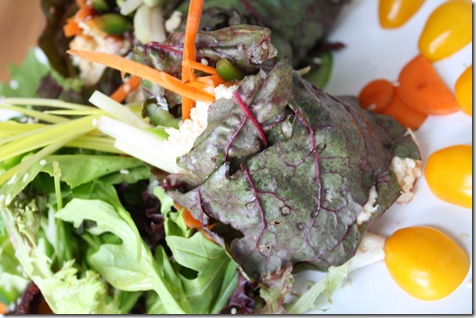 Seriously, I don't remember the last time I felt compelled to scrape my plate clean.  But I wanted to at Luna's.  It was so fresh.  I highly recommend this place, and I know we'll be back!
Hope you're having a great day, too!