New friend, new workout!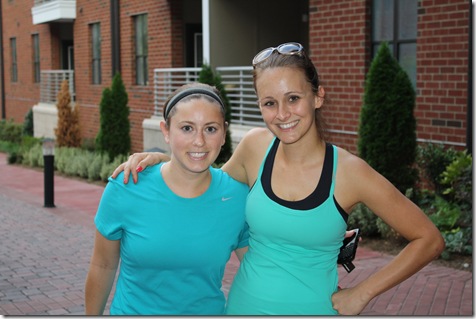 Kate (who I hung out with on Saturday and is proving herself to be a very fun person) invited me to join her and her roomie for a free Body Pump class at their gym.  I've heard of Body Pump from Tina, but have never tried a class-style strength program and was very curious.
I was also a little nervous!  I am always intimidated by strength training, although I know I shouldn't be.  And I'm doubly intimidated by classes (except spin) because I am extremely uncoordinated in general.  So I recalled all my "How to Get Over Workout Embarrassment" tips and got down to business.
Body Pump was VERY fun and VERY challenging!  I wish the music was louder, though.  I'm not sure if it was just because it was my first time, but it kept me interested throughout the one-hour synchronized weight-lifting class.  I played it safe and used very light weights and BOY was I feeling it!  I am definitely going to be sore tomorrow.
However, it would never replace good old cardio.  I barely broke a sweat (although my muscles were screaming).  But it could be a really great workout addition!
Pre-workout snack was an apple with Barney Butter: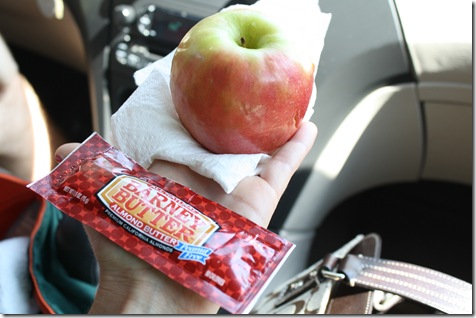 Post-workout dinner:
A tortilla with spinach, kidney beans, and a black bean dip.
Blue corn chips!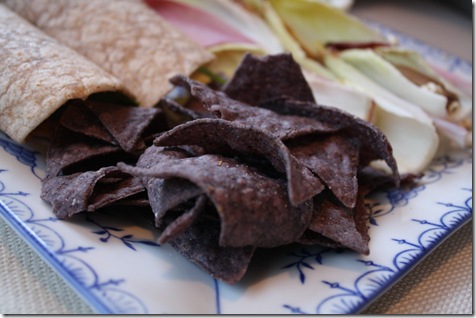 And an endive salad with Athenos feta and balsamic.  I have only eaten endive in restaurants before, and it was so good to eat it at home!  🙂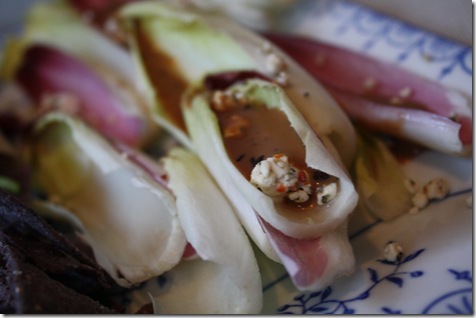 Off to play with Kath and Diana!  They are coming over for So You Think You Can Dance.  I love that show, although my favorite (Alex) was eliminated due to injury.  We're drinking vino!
Have you tried Body Pump?  What did you think?