Tonight, I decided to blow off my speedwork run and go see The Twilight Saga: Eclipse instead.  Hey, I'm only vampire human. 
Here's various posts documenting my obsession with the series.  I've read every book at least four times and seen the other two movies at least twice (yes, I know, Twilight is kind of dorky and over-the-top).  So it's embarrassing to admit that I hadn't seen Eclipse yet!  And I call myself a TwiHard!  ;)  But with the book release and the move, I've just felt too busy to sit in a theatre for two hours.  It was SO worth it – I loved the movie.  Sooo much better than the others (which I'm willing to admit are kind of meh).
Pre-dinner snack was a mish-mash of cereal with rice milk: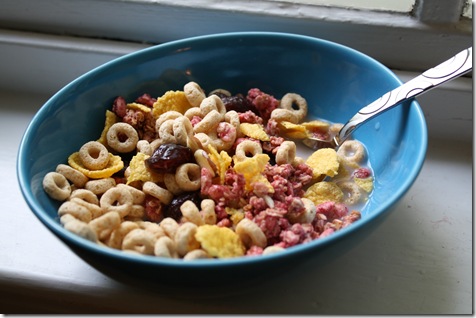 And dinner was a little Asian-fusion.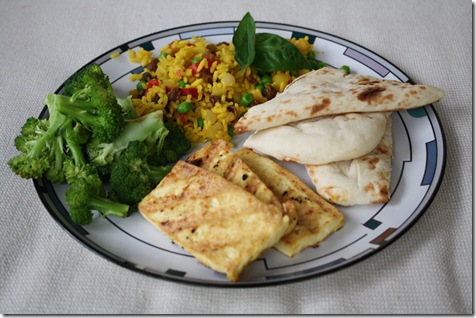 Grilled tofu, naan, broccoli, and pre-made Trader Joe's rice.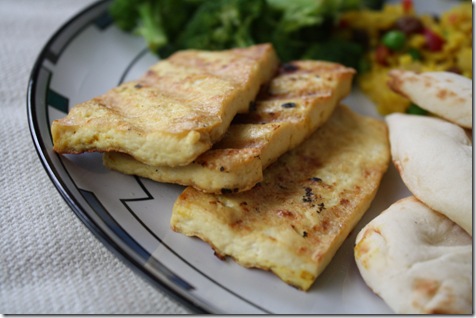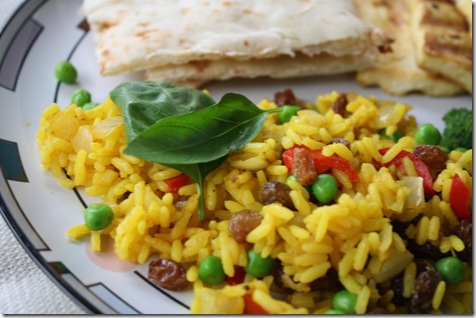 Last time I made the grilled tofu, I promised I'd do a step by step guide to grilling tofu.  This simple technique only take 10 minutes from start to finish.  Can't beat that!
Turn on George Foreman.
Open packet of extra firm tofu; remove block.
Wrap block in several layers of paper towels and lightly smush it with your fingertips.  It's not necessarily to drain the tofu as thoroughly when you're pressing it in the George Foreman.
Slice block into 7 pieces or so.
Rub tofu slices in some sort of marinade, like salad dressing.  Let stand for a few minutes.
Put on grill and cook until grill marks begin to appear.
I cooked mine dry (no dressing) and it was alright, but I really like the texture + taste of tofu.  Dressing makes it taste a lot better!
And… I'm off to bed. I've actually had really bad headaches lately (probably stress-induced) so I think a no-exercise day and a good night sleep is exactly what I need.
Are you obsessed with any book series?  Lord of the Rings, Shopaholic, Twilight, Harry Potter?  Or do you favor decidingly more mature books?  🙂