While laying in bed, trying to fall asleep, I thought up this delicious breakfast recipe: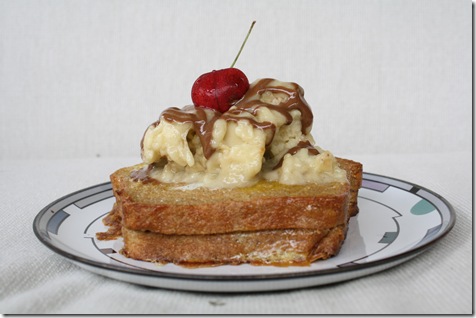 This breakfast treat proves that decadent doesn't mean unhealthy!  And it reminds me so much of an ice cream and brownie sundae – with a special surprise in the middle.  The baking process for the French toast makes it crunchy, not chewy as it would be if you cooked it on the griddle.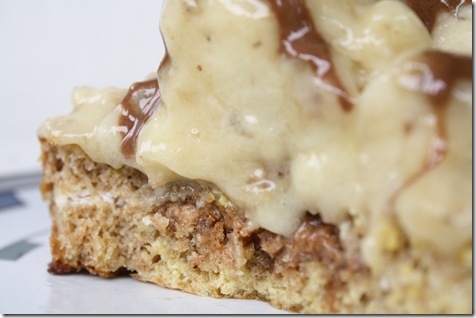 French Toast Sundae
Ingredients:
2 slices whole wheat bread
2 eggs
1 tablespoon almond butter
1 serving Banana Soft Serve
Cocoa powder
Honey
Cherry on top!
Directions:
Preheat oven to 375 and grease bottom of glass casserole dish
Beat eggs in a shallow dish
Dredge one piece of bread in the egg mix as you normally would for French toast
Place on dish and top with almond butter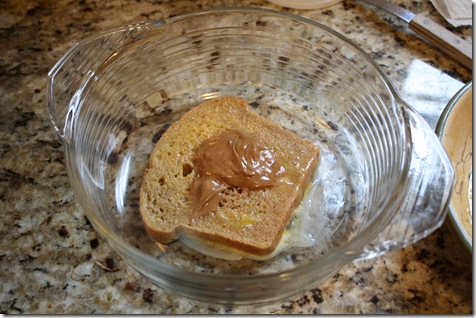 Repeat process with second piece of bread, placing on top of the first and pouring any leftover egg mix over the bread.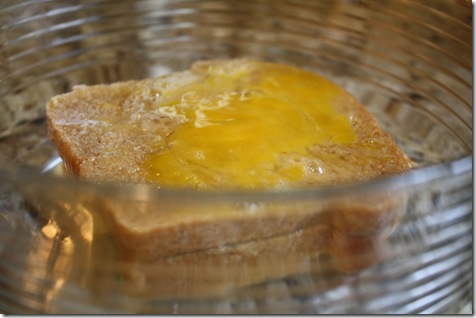 Bake at 375 for 20 minutes or until top is firm.
Remove from dish, plate, top with banana soft serve.
To make chocolate sauce, combine honey and cocoa powder in a small bowl until it mixes thoroughly.  Pour on top of sundae.
Top with a cherry and enjoy!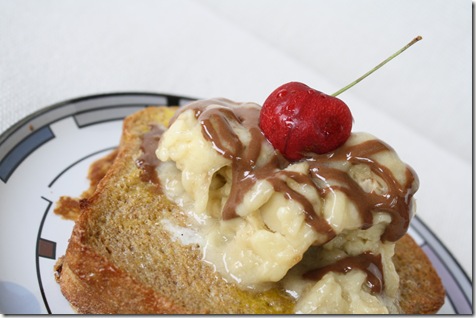 A perfect way to start a hectic day!
And I'm OFF!