My very best friend is getting married to a wonderful man tomorrow! 🙂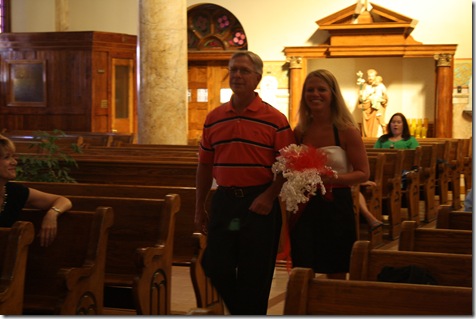 Today was the rehearsal and rehearsal dinner for Sarah and TK's wedding.  They are having a Catholic ceremony so we all went to the church to practice this afternoon.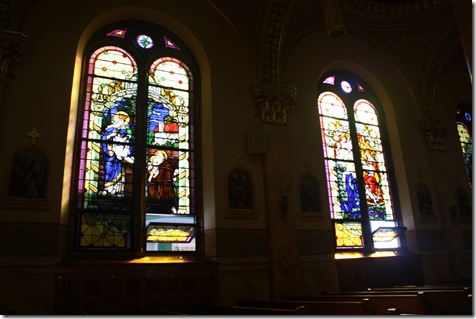 The happy couple: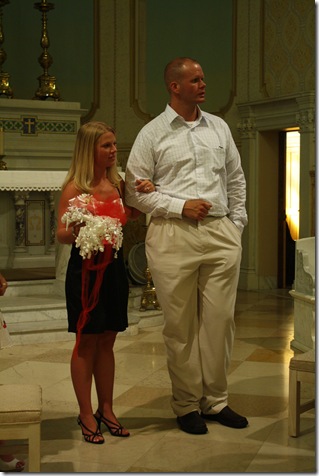 (Yes, she is really short – 5 foot 1 – and he is really tall – 6 foot 7!)
Before rehearsal, I snacked on a PB cup that came in my gift bag and a banana.
The actual rehearsal went quite smoothly, although I think the bride and groom are a bit nervous about the ceremony and all the things they have to do.  All I have to do is walk down and back up the aisle with a smile on my face – that's easy!  🙂
Post-rehearsal, we went to the town's country club for the rehearsal dinner.  There was a great outdoor seating area, and everyone sat outside drinking cocktails (I had 1.5 glasses of wine) and eating appetizers.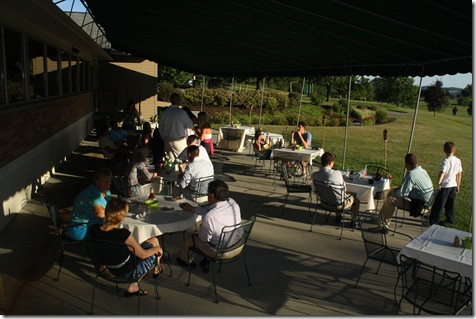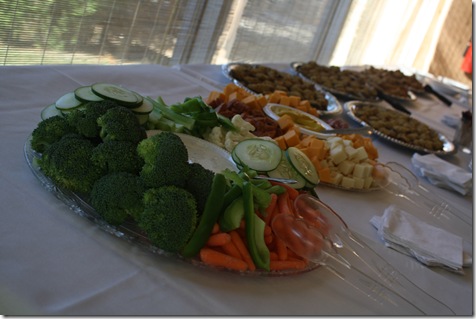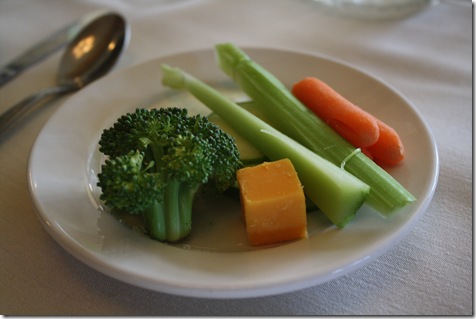 Flower girl and ring boy chasing each other on the golf course: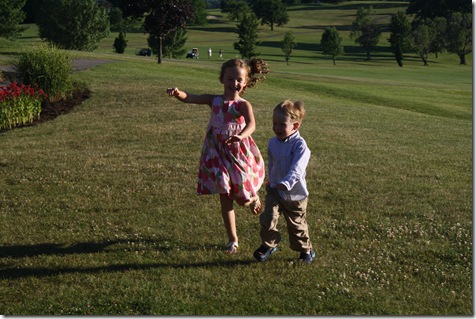 Aren't they cute?
It was SO nice to see all my college girlfriends again!  I've waxed poetic many times on the blog about how much I love them!  They are fun, energetic, stylish, smart, successful, amazing women.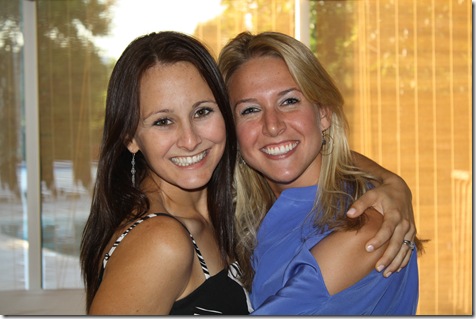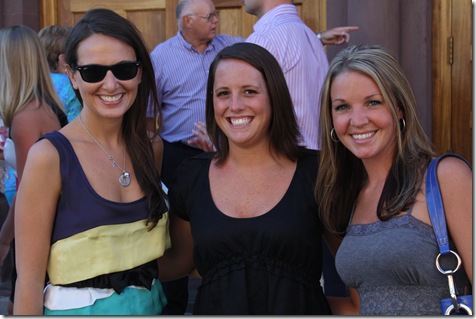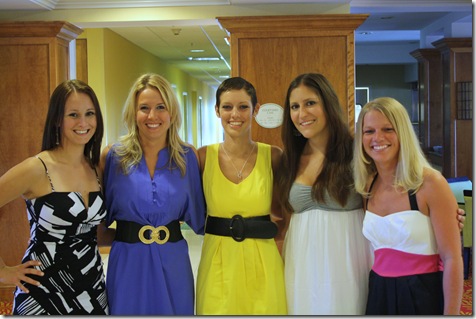 Dinner was served buffet-style, which I always love.  I created a vegetarian meal out of mashed potatoes, green bean casserole, a roll, veggies, and a salad: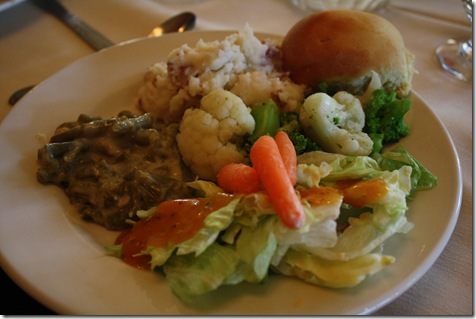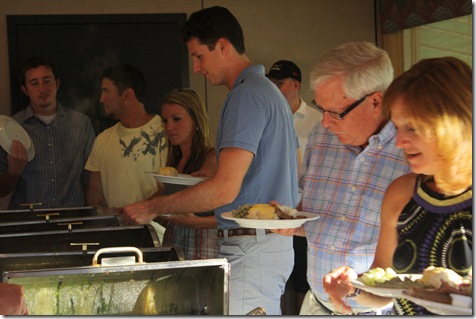 Centerpieces!  Very fun colors.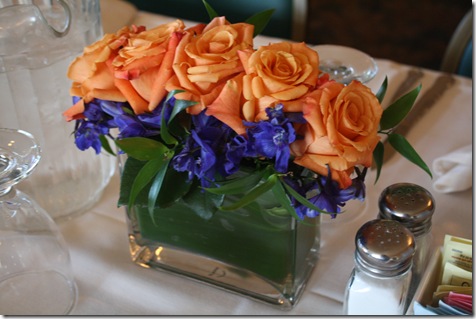 And here's our bridesmaid gifts:  a wonderful jewelry set to wear tomorrow!  I gave my maids jewelry, too, and I honestly think it's the best gift.  It frees the bridal party from having to worry about one extra thing.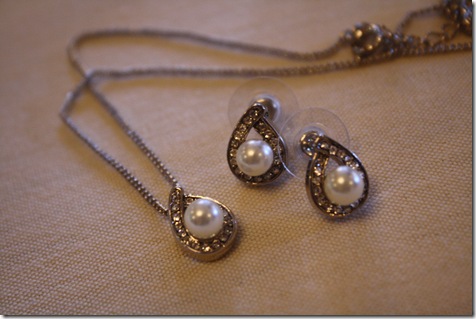 The group came back to the hotel and I had a big chocolate chip cookie while gossiping with my girls.  Then, we called it a night because we have an EARLY wake-up call in the AM – we have to leave at 8 AM for hair and makeup!  And then it's MARRIAGE time!
To read the recap of my wedding rehearsal, check out this post.  And here's the recap of my wedding! Plus, my honeymoon recaps: Part I, Part II, Part III, Part IV, Part V.
How many weddings are you attending this summer?  What's the coolest "unique" wedding detail you've seen lately?