A beautiful summer day in Altoona, Pennsylvania!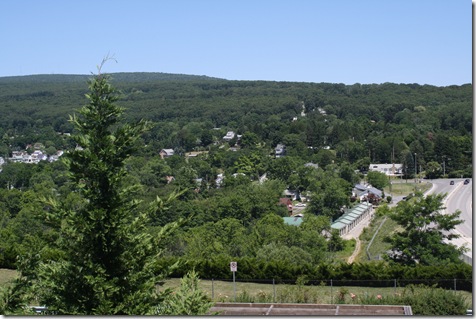 So far, I've been engaged in bridesmaid-ish activities such as distracting the bride, getting a manicure and pedicure, discussing hair style options, and grabbing a group lunch.  Good times.  🙂
I haven't gotten a pedicure since… December 31, 2008 (three days before my own wedding).  I know, I know.  My runner's feet were looking pretty nasty.  It feels SO good to have nice feet again!
I went to the salon with BFF Lauren: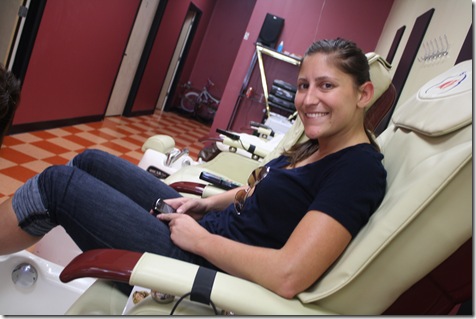 And BFF Bethany: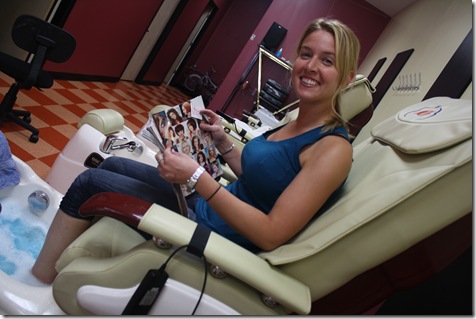 Who are also bridesmaids.  :)  We had a blast.
I'm trying to pick out an updo for tomorrow – wearing my hair down doesn't sound appealing (I would rather tie it up tight so I don't have to worry about it).  I'm leaning towards a loose side braid.  Thoughts?  The bride said we can do whatever we want!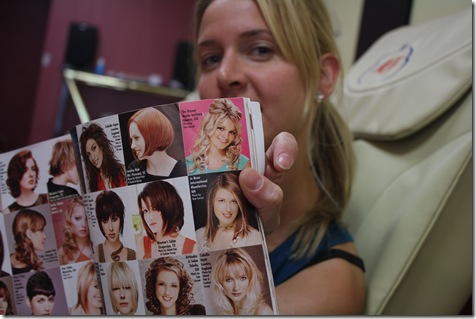 For lunch, we went to a grocery store called Martin's and got salads from the cold bar to take back to Bride Sarah's house.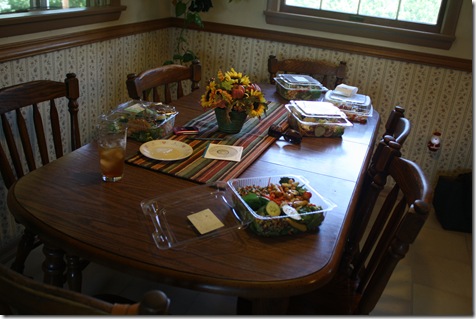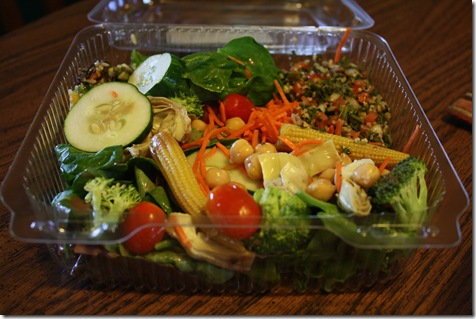 My salad included:
Spinach
Broccoli
Baby Corn
Cucumbers
Tabouli
Tomatoes
Chickpeas
Wild Rice
Artichokes
And more!
Plus, some of this watermelon: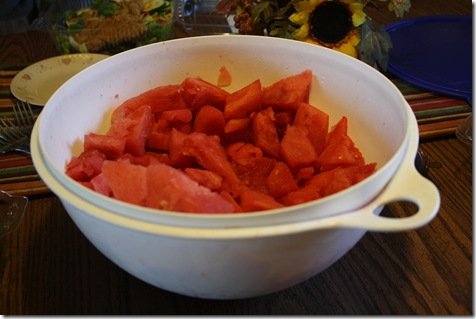 When I got back to my hotel room, I cracked open some Barney Butter and smeared it all over some French bread.  Mmm.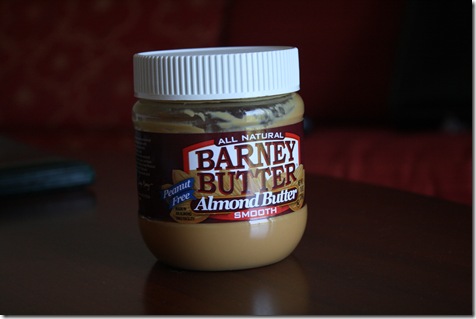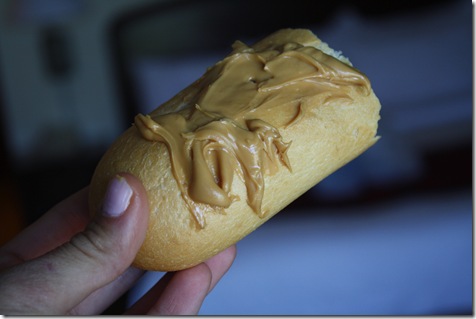 I've got two hours before we leave for the rehearsal dinner, so I'm going to get some work done.  I cannot wait for the par-tay tonight!