True that.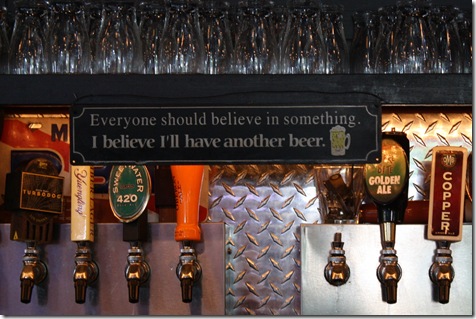 I don't know, friends – just a rough day.  It happens to the best of us, right?  But my day was turned around by a spontaneous date night with the Husband, which included him realizing his shirt was on inside out as we walked to the restaurant.  Public stripping = the little things in life.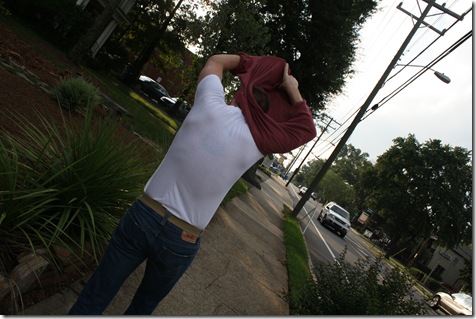 But before that, I had a fun photoshoot for Breathe Magazine for an Operation Beautiful-related spread.  I only mention it because 1) I had to bring 12 outfits because nothing I own felt acceptable for frolicking in a random Charlotte backyard with post-it notes taped to my forehead and 2) the photographer, Deborah Triplett, was awesome.  You should hire her if you need a portrait done in Charlotte.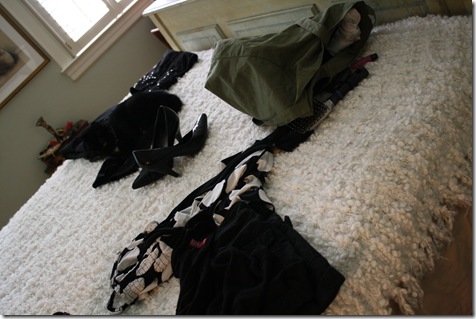 Before said photoshoot: a snack.  I had cereal, yogurt, and ginormous blackberries.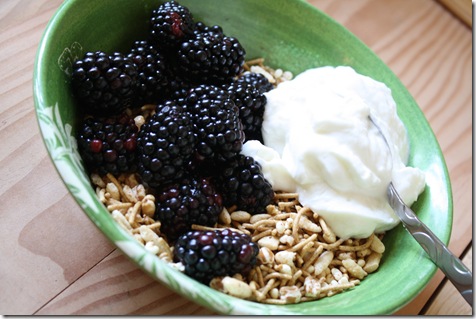 And dinner was held at the infamous (famous?) Big Daddy's burger bar, which is just a stone's throw away from the Husband's future clinic (and I'm actually going to dinner there again tomorrow night – I'm not complaining).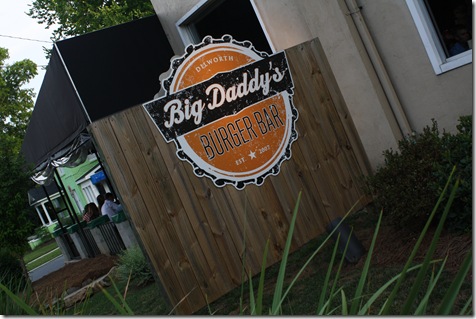 Big Daddy's is king of Black Bean Burgers on whole wheat buns!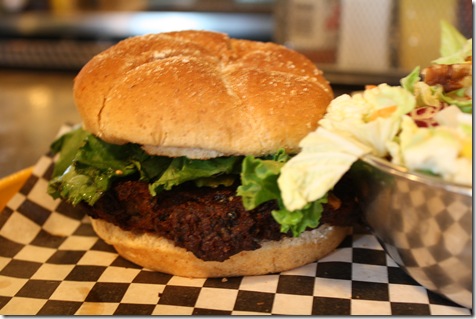 I upgraded my meal so I could get a custom mini-salad on the side, which included Napa cabbage, red onions, apples, pecans, brie, and balsamic.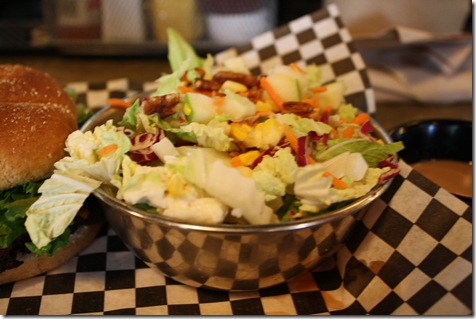 As we know, I believe in beer.  We split two $5 tasters, and I ordered the same tasters each time:  Rogue Ale and Sweetwater 420 (mine are on the right).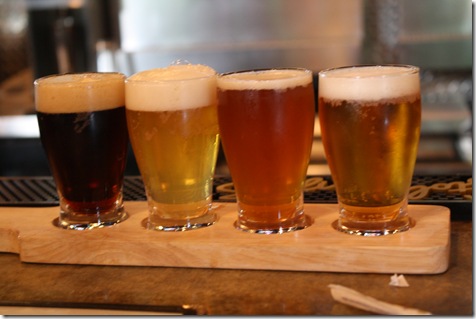 Which did I love more?  That is a tough call.  It's like having to pick a favorite dog – how can I choose between Maggie and James?  How can I choose between Sweetwater and Rogue?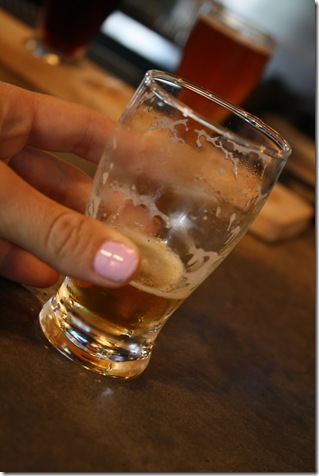 Aaaah.
Good night, my friends!