Today I had the opportunity to explore Uptown (really downtown)!  It was really fun to see the "city" during daylight hours when it was full of activity.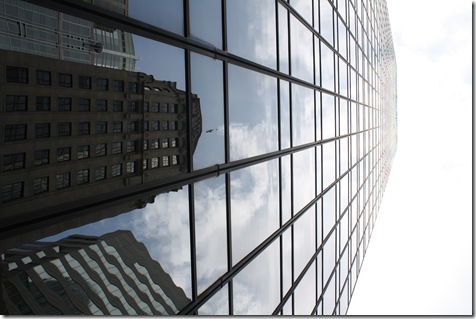 I actually went to a PR event for Ball (the preserving cans) with Kath and Emily.  It was a last-minute invitation, and I was really excited to attend because I'm kind of curious about canning… It just seems complicated. But wouldn't canned salsa or chutney make excellent (inexpensive) Christmas gifts?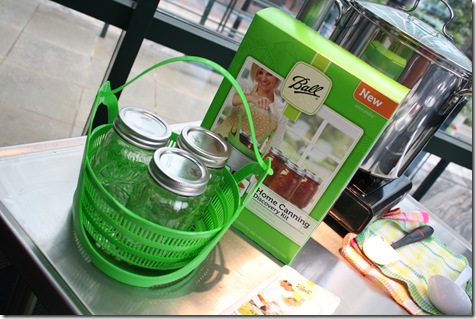 I rarely get excited about new products, but I am pumped to try this out because the "Discovery Kit" is only $10 to $12 (you can buy it at Lowe's, Walmart, or online.  $10 seems like a cheap way to explore canning without a huge $$ commitment.  You get everything you need to  make three cans of preserves + a fun recipe book!
The presentation was held at Mimosa Grill, a pretty little restaurant with fresh and seasonal fare.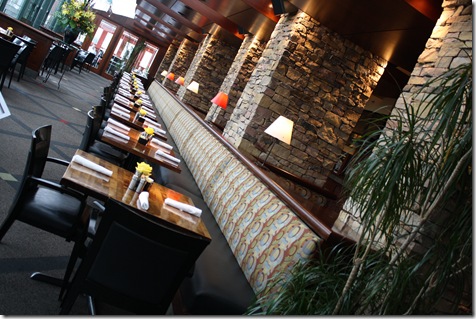 The presenter made zesty salsa while we talked the in's and out's of canning.  He made it seem easy and non-intimidating.  I'm game!  I snagged on sample Discovery Kit for myself and one for a fun GIVEAWAY!  I'll probably do the giveaway when I post about my own canning experiences, so stay tuned.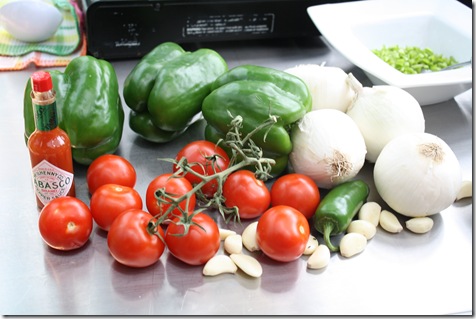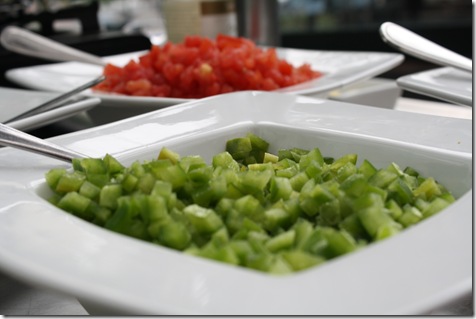 We ate as we talked + watched! I should've immediately alerted the server that I was a vegetarian so they didn't waste meat on me, but I forgot and was served a vegetarian slider + a shrimp starter for my appetizer.  I ended up just eating 1/2 the slider, which included a fried green tomato with zucchini relish and capers.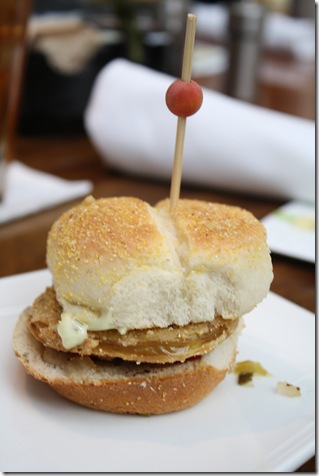 Luckily, Emily had the smarts to flag down a waitress and tell her to skip the entree chicken for the both of us.  Instead we got this pretty vegetarian spread of risotto (I ate 1/2), heirloom tomato stack, and salad.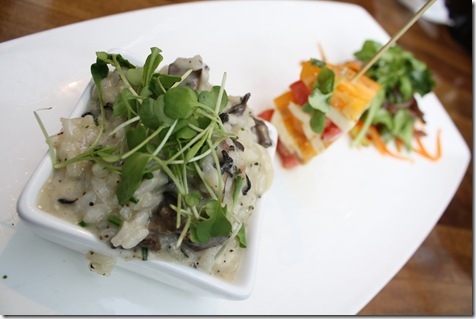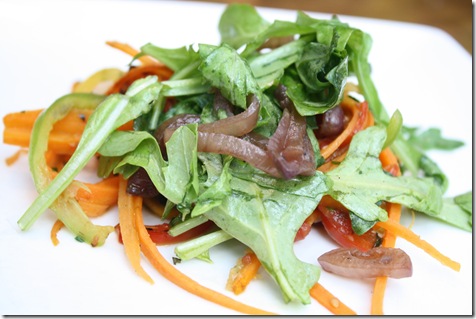 And dessert…
Dessert was out of this WORLD good!  Tiny portions of a brown sugar cheescake + peach cobbler.  I ate all the cheescake and a bit of the cobbler.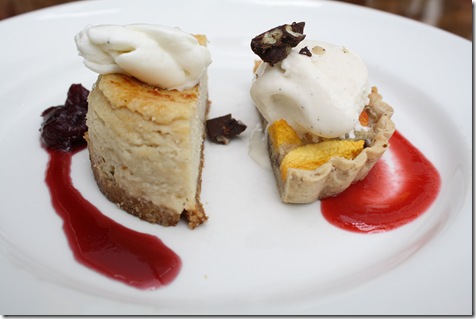 So. freaking. delicious.
And after the presentation was over, we walked around town a bit and discovered a farmer's market stand right in the middle of all the ties and suits!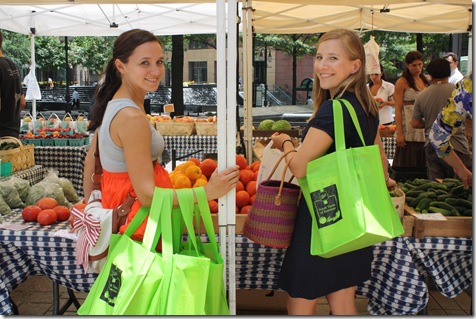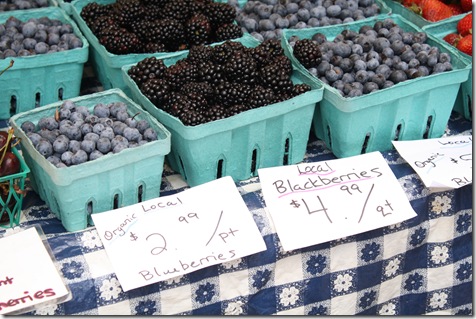 I promptly walked to an ATM, withdrew cash, and snagged up a quart of blackberries and blueberries!  Local AND organic?!  Yes, please!
Gotta get some writing + book coordination done!  I can't believe the book drops on August 3 – I'm starting to freak out a little bit… but in a good way.  If you're planning to buy a copy of my book, would you mind ordering a pre-sale copy? Check out Amazon, Barnes and Noble, Borders, and Indie Bound… It's less than $12 a book and pre-sales make my publisher very, very happy!  🙂
Have you ever canned before?  What did you can?  Are you interested in learning about canning or does the whole thing freak you out?