Alright.  The wiener dog is out of the bag.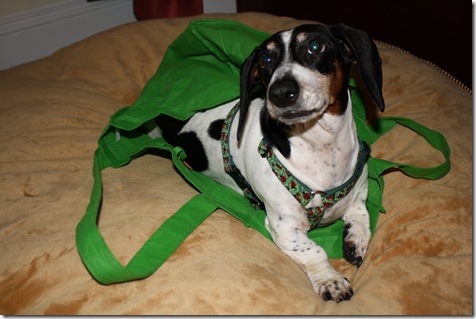 Note:  I think the fact that Maggie let me put her in a grocery bag and take photos of her is a prime example of why I love that silly little dog so much.  🙂
Operation Beautiful is going to be on The Today Show!  I'm flying up to the Big Apple to film a live segment August 5 at 10 AM.  This is the same week the book is being released so this a MAJORAH good news.  I am so excited; I wish that I could just reach into the blog world and hug every other reader and blogger who ever posted a note and made this simple movement into some BIG.  Hurrah!  Thank you!!  (To read about the entire crazy journey of my career path and OB, check out this post and this post.)
Fun fact:
She says everyone is nice, and I shouldn't be nervous.  🙂
So, obviously… vino was consumed instead of mileage.  Celebratory zinfandel!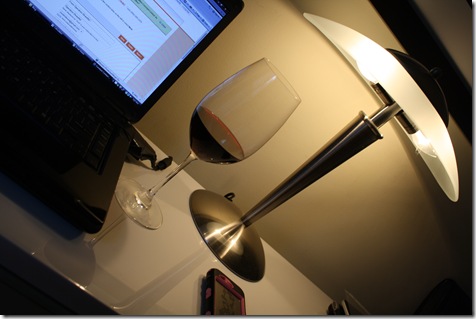 Snack was plain Greek yogurt + cherry clusters cereal from Trader Joe's: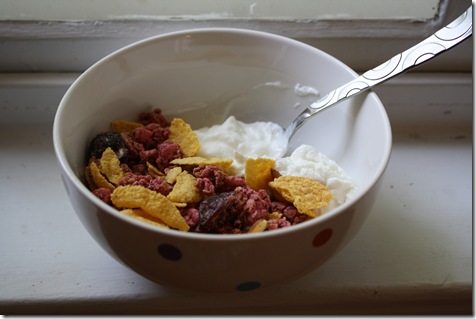 And dinner was also prepared by the Hus (he was on a spree today; must of been all the excitement!):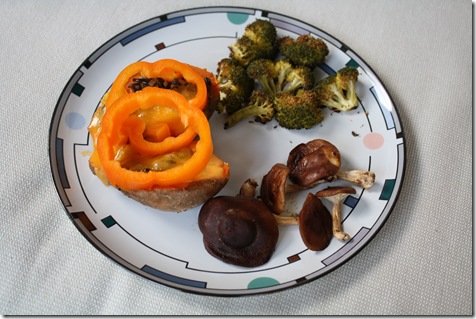 He cooked up a sweet potato and topped it with olive tapenade, cheddar cheese, and a grilled orange pepper.
Plus, roasted shitake mushrooms: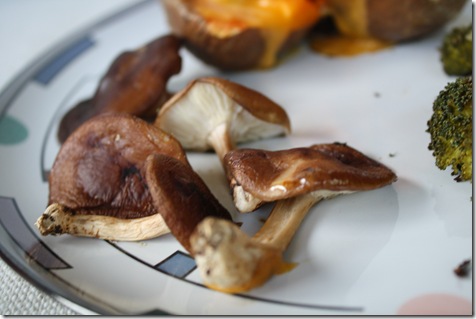 And broccoli: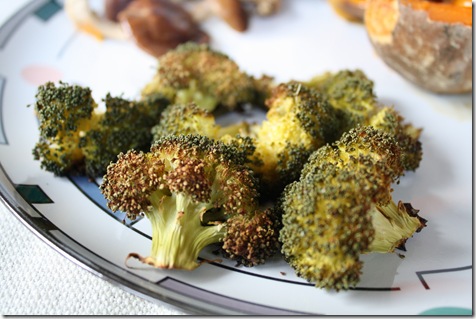 Hey, check out these cute serving trays that we picked up at Target (on clearance!)…
(It's a play on the British slogan "Keep Calm and Carry On.")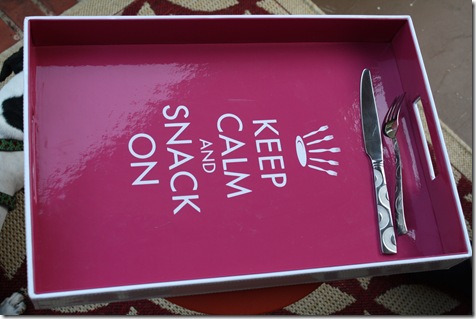 His is black and white.  Very hot.
I'm going to craaash.  Have a great night!