You've got to read the comments on the Ethical Eating post.  They are SO GREAT and thoughtful!
Guess what I did today?  I met some potential Charlotte friends!  :)  I am so excited that Charlotte bloggers and readers are welcoming me with such open arms.
Kelly and Jen ran 5.0 miles in 55 minutes with me (we took a few walking breaks)!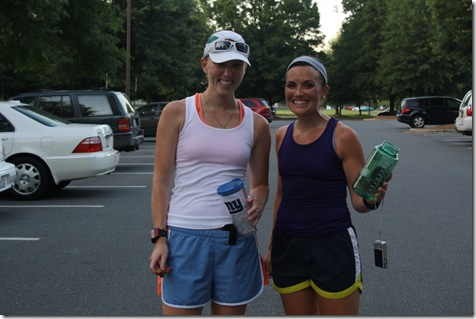 Jessie, Lauren, and Brittney did a little walk/run action around the park, too!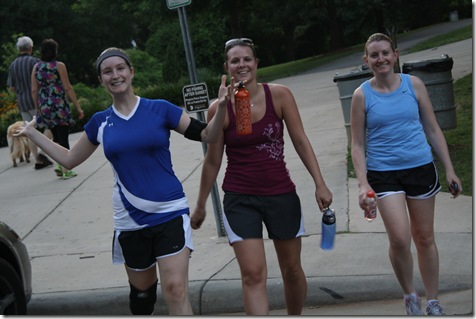 It was a GREAT workout but my legs are SO FREAKING SORE from No More Trouble Zones DVD.  It was a rough 5.0 miles!
Dinner was prepared by the Husband!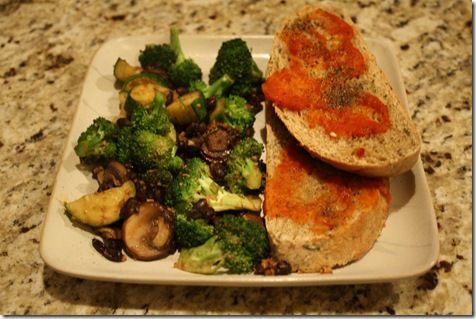 My personal chef made a veggie and bean mix.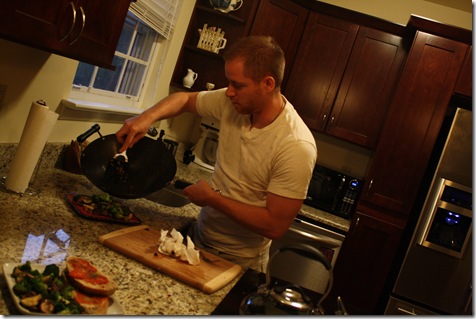 He heated up two slices of Mediterranean Olive bread with pasta sauce on top.  The bread was from Great Harvest and OBVIOUSLY delicious.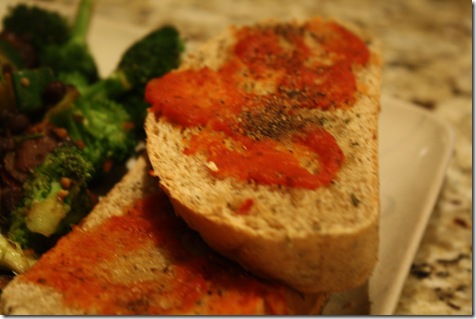 We are laying on our couch, watching TV, and it is DIVINE. 
I'm going to show some decorating pictures tomorrow!  I finally feel like rooms are pulled together enough to show everyone.  There's still some design blanks, maybe you can help me pull it together?  🙂