Hello!  I don't think I've got this long without blogging… well, since I started to blog!  Even on my honeymoon.  :)  Stuff has been crazy, but it's also been great.  I'll catch you up!
We left Florida around noon on Sunday after watching England get kicked out of the World Cup (boo).   The drive took us 9.5 hours because we were dragging the trailer.  One thing that made the drive a lot more fun was the Hus and I both had giant Operation Beautiful notes taped to our vehicles.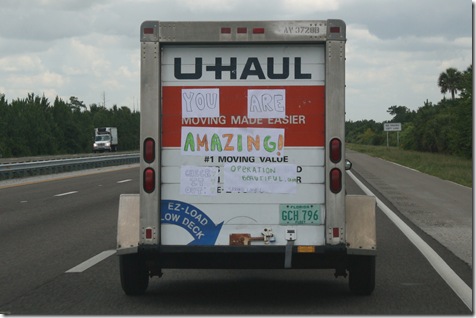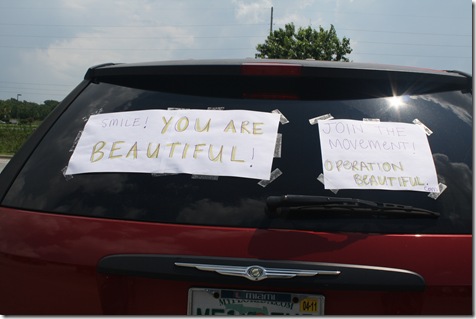 We got LOTS of honks and fist pumps.  It was really nice!
I had the bright idea of speeding up and passing the Husband when we were about 30 miles outside the city.  I went to a 24-hour grocery store and picked up some essentials, and then we met right back up at the house. 
Good thing I grabbed some food because we would've been STARVING this AM!
I had Chobani pineapple, 1/2 cup raw oatmeal, and a banana for breakfast.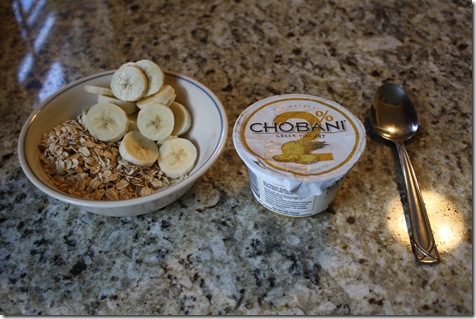 I ate my breakfast and drank my coffee on my NEW PORCH.  I would show you a front of the house but that's not a good idea (safety purposes).  However, let me say that I've always fantasized about having a porch and now I finally do.   It's wonderful.
We got to unpacking right away.  It was a lot  easier to unload than load the cars and truck, and before I knew it, we had everything in the house.
We tried to hang up our flat screen, but neither the Husband or I are very handy, so we called the Great American Handyman, and he hooked us up (look at me, already recommending Charlotte businesses)!  After that, I unpacked the kitchen and put some stuff in the attic. 
Lunch: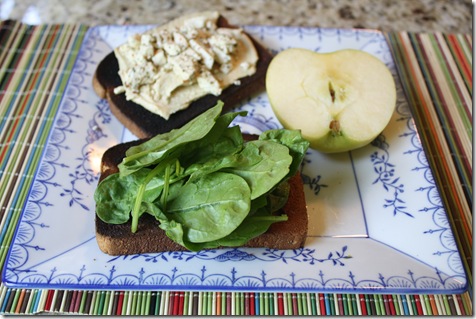 A lovely Athenos Tomato & Basil Feta, hummus, and spinach sandwich.
And half an apple.  This apple was HUGE!
House Tour!
Since we sold off all of our furniture except two chairs, we'll be decorating this house from the bottom up!  Consider these the "before pictures."
Living room: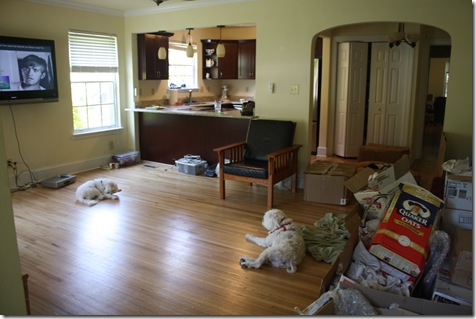 My in-laws' dogs are staying with us so we're currently four dogs deep.  Ahh!
Awkward side room (what should I do with this space?):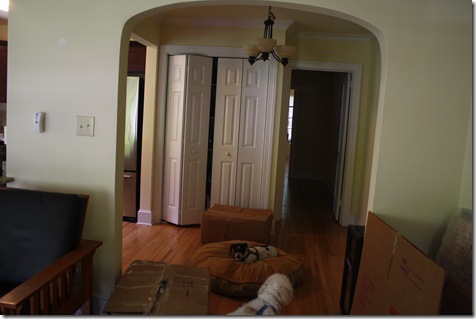 Kitchen: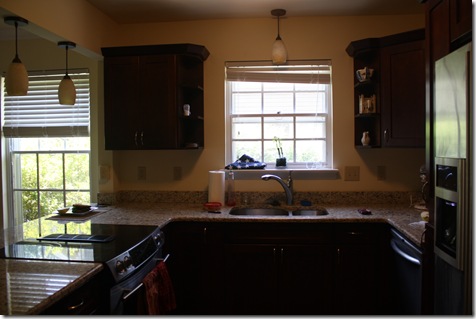 Hallway: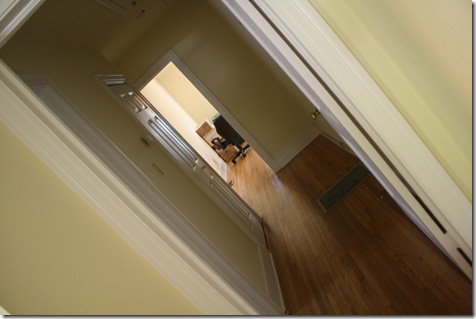 Master Bedroom and Bath: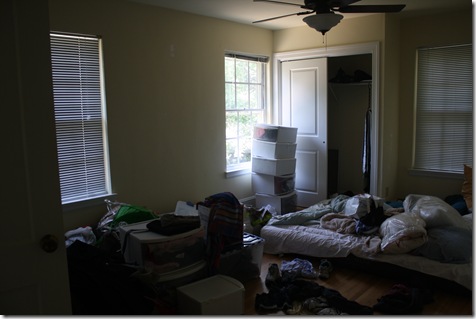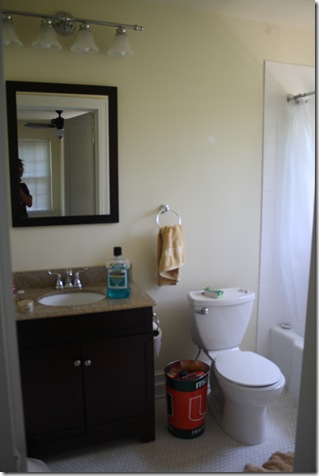 Second Bedroom (will become an office) and Guest Bath (AKA my bathroom – I cannot share a bathroom with the Husband…):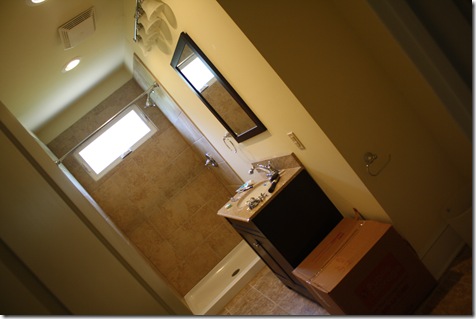 Whew!  That's all, folks!  I've got to make a trip to Target, and I'm hoping to squeeze in a run through my new neighborhood.
How would you describe your style?  If you don't have a style (I certainly do not and will be completely winging it), what would you be aiming for if you could redecorate?