Secret to summer running:  Wait until the sun begins to set!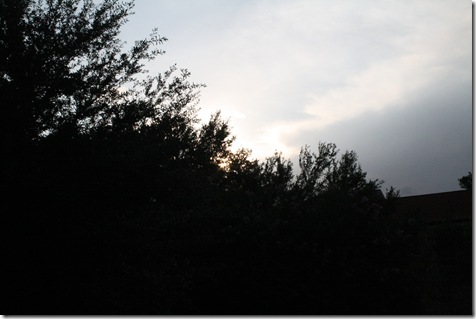 I met Megan for a nighttime run in a safe residential neighborhood.  We churned out 6.0 steady miles in 1:04 (some walking was required) and gossiped ourselves silly.
It was a great run!  I haven't run that far in… months?  In fact, the last time I ran more than 6.0 miles was the Iron Girl 15K on April 10, 2010.
More importantly… We celebrated our 1 Year Friend Anniversary.  Megan and I met on June 6, 2009!  :)  Megan will always hold a special place in my heart because she was my #1 training buddy for the Disney Marathon.  We did almost ALL of our long runs together, including the most hellish 22.0 mile run EVER.  And the time we jumped in a public fountain after running 18.0 miles!
🙂 (Nearly) one year ago:
After our run, I came home and made a REALLY late dinner:
Arnold Sammie Thin with an egg, broccoli, cherries, and melon: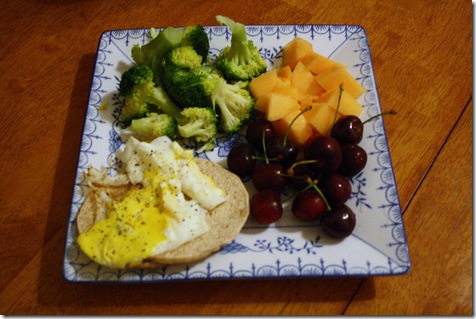 Which I ate sitting on the floor. Sometimes the floor is the best table, don't you agree?  I needed to streeetch out after that run!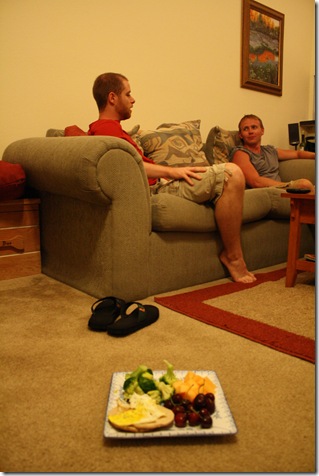 Time for bed!  🙂
Have a nice Sunday evening!