Boy – it's hot outside!  It's a nearly unbearable 92 degrees (or "feels like" 100).  I have a run scheduled with Megan tonight, and I'm honestly a little nervous about running outside (we're waiting until the sunset to leave).
Such hot weather calls for a cold, refreshing lunch.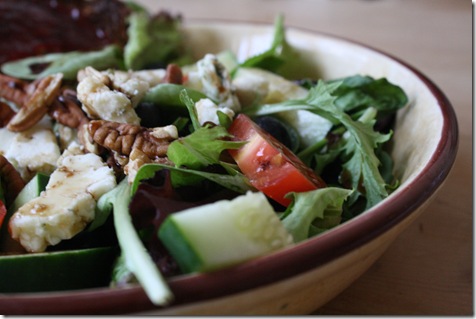 My perfect summer salad included:
Arugula, spinach, and other mixed greens
Cucumbers
Tomatoes
Pecans
Gorgonzola
Blueberries
Balsamic vinegar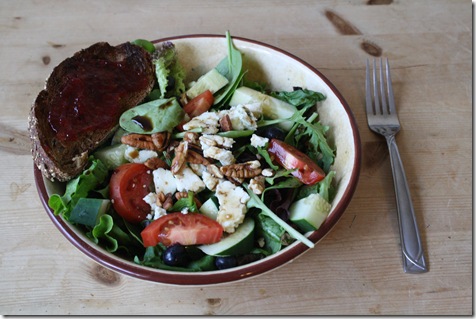 With a hunk of bread smeared with strawberry jam.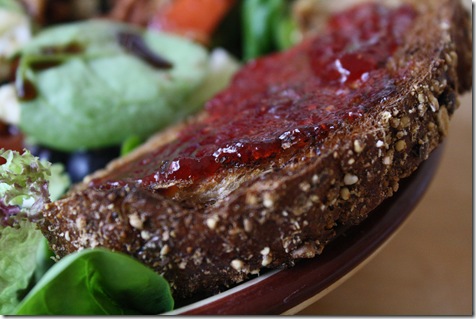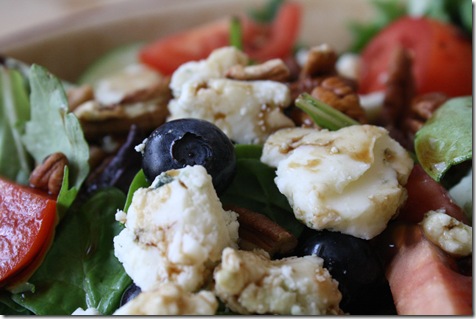 Perfection.
Earlier, I had an apple as a snack:
And now I'm eating a mid-afternoon snack of crackers + chocolate peanut butter: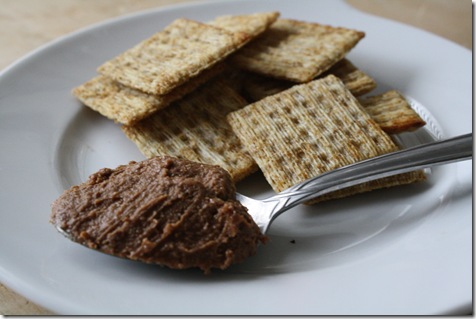 You need chocolate peanut butter in your life right now.  Don't care what brand, just go buy it (that is Naturally Nutty).
Household organization is going well!  Shower caddies make excellent + cute electrical cord holders, by the way!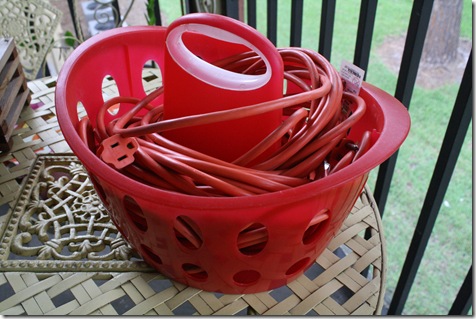 And my running, swimming, and cycling gear is finally labeled, organized, and put into clear boxes.  Wahoo!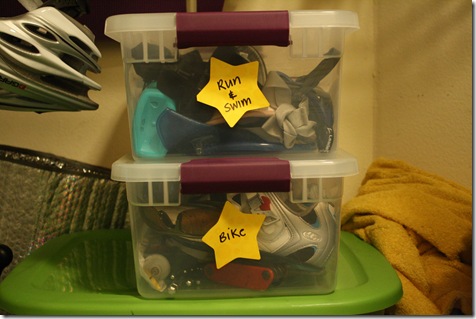 I feel better about life already.  🙂
Are you: LEFT- OR RIGHT-BRAIN when it comes to organization (adapted from Real Simple, June 2010)?
Right-brained folks:
Think in terms of images rather than words.
Focus on the big picture rather than the details.
More random, intuitive, holistic, and subjective.
Go through life in a fly-by-the-seat-of-your-pants kind of way.
Left-brained folks:
Think in terms of words, not images (and make To Do lists).
Do a lot of advance planning.
More logical, sequential, analytical, and objective.
Approach challenges in a rational, linear manner.
Obviously, as you can tell from my organizational spree over the last few days, I am totally left-brained.   🙂