TODAY IS THE BIG DAY!  Who are you rooting for?
It's probably no surprise that I'm rooting for…   ENGLAND (the Husband is British).  Yes, I'm American, but I much more invested in the England team!  I love those boys!
How can you resist this face?
That's Wayne Rooney, England's striker.  Hubba hubba!
Fun fact:  the Husband and I were in England for the 2006 World Cup.  England is OBSESSED with the World Cup.  It's like the Superbowl times one million.  No – one BILLION!
We watched the games outside.  It was EPIC.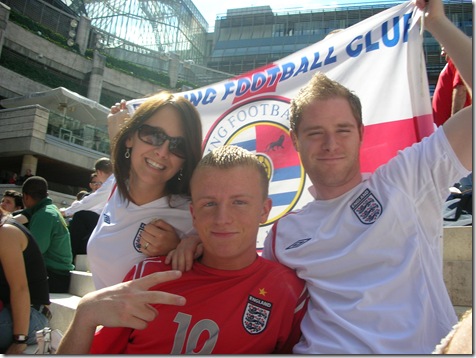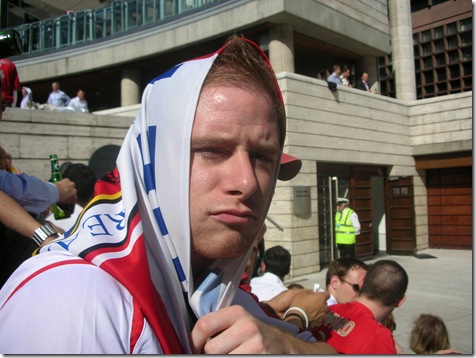 Check out this CROWD!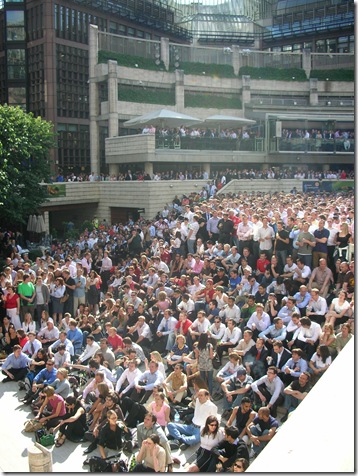 To make sure we get good seats for today's game, we're going to the bar a full FOUR HOURS before the game!  I hope we can actually SIT DOWN!  The game isn't until 2:30 PM EST.
Since my afternoon is full of bar food and beer, I went for a long run this morning.  It was SUPER hot out – the weatherman is predicting it will feel like 103 degrees later – and I kept walking to cool myself down.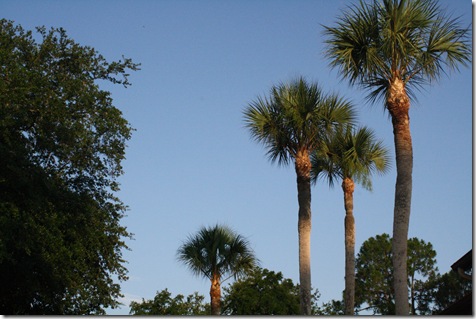 I hear a lot that people feel like they are "quitting" when they stop running to walk, but I never do!  Walking is sometimes NECESSARY, and you should never feel bad for walking when you're tired or sore or when the weather isn't cooperating. 
Here's my other tips for running in warm weather!
Bondi Bands help, too!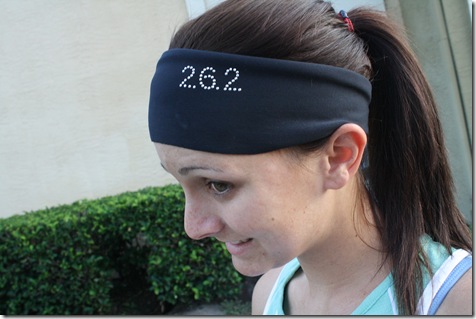 Since I did so much walking, my overall pace was impacted, but I didn't mind.  Mileage is mileage!
Distance: 5.0 miles
Duration: 53:35
Pre-run snack was a butt of a loaf of bread: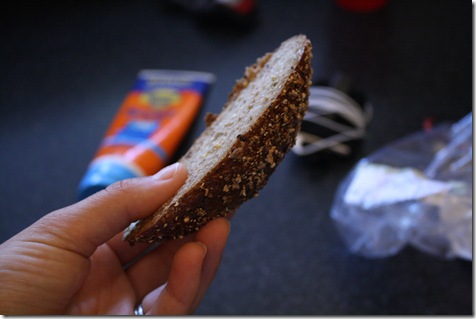 And breakfast was a crunchy piece of toast, a fried egg, and a Green Monster.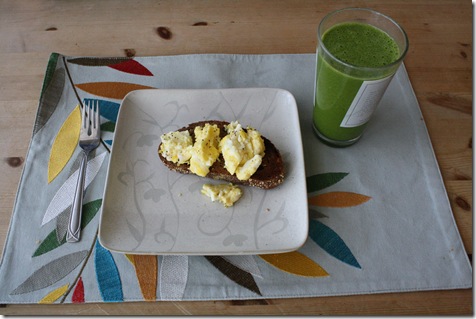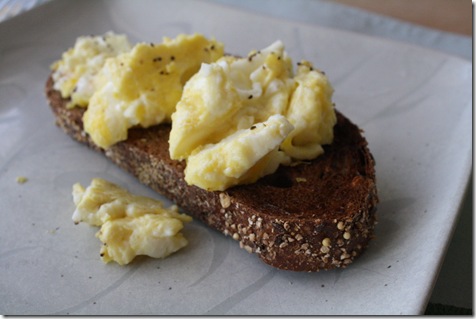 The Green Monster included Vega Shake & Go Vanilla to help me refuel.
1 cup rice milk
2 cups spinach
1 banana
2.5 tablespoons Vega Shake & Go Vanilla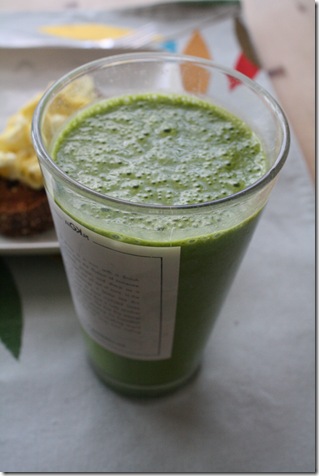 And… we're off!
Go ENGLAND!