Today was a crazy day!  But in the end, I got to sleep on the couch with James.  So all was well in the world.  🙂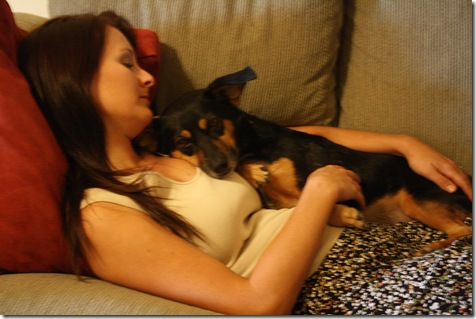 I drove two hours to St. Petersburg, gave an Operation Beautiful presentation to 16 year olds at the HOBY conference, and drove back.
The presentation went well!  Public speaking gets easier every time.  It's like jumping into the deep end of a cold pool – if you think too much about it, it gets really scary!  It's better to just do it.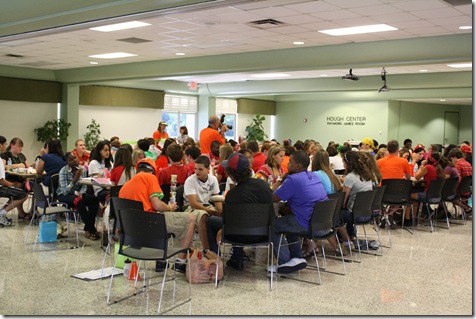 On the way there, I had the most amazing smoothie.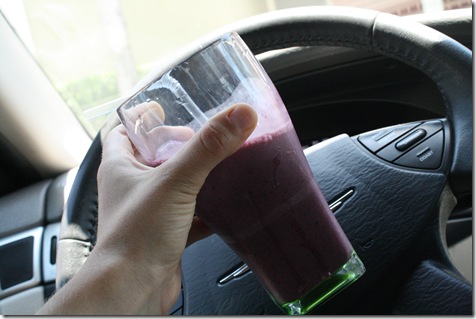 Which contained:
Have I mentioned that I am obsessed with the Vega powder?  It was sent to me to sample, and I WILL be purchasing more when we run out.  According to the website, "Vega Shake & Go Smoothie is a delicious, healthy, plant-based beverage ideal for the entire family. Packed full of nutrients including protein, fibre, Omega-3, probiotics, and greens, it combines whole food goodness with fast food convenience.  Each serving of Vega Shake & Go Smoothie includes: 
Two servings of veggies
2500 mg Omega-3-6-9
11 g complete protein
Only 100 calories
1 billion probiotics cultures"
Pretty cool, huh?! And it tastes GREAT.
Dinner: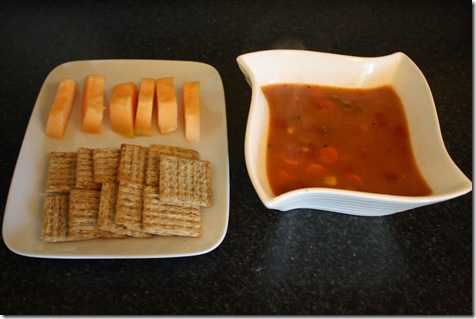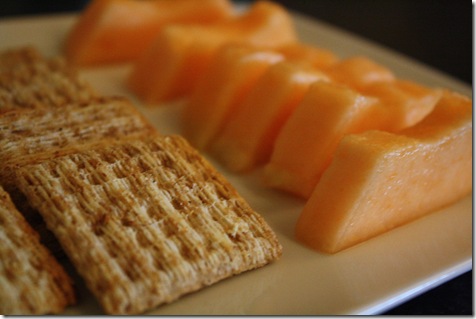 Vegetable Barley soup, crackers, and melon.
Plus, "dessert."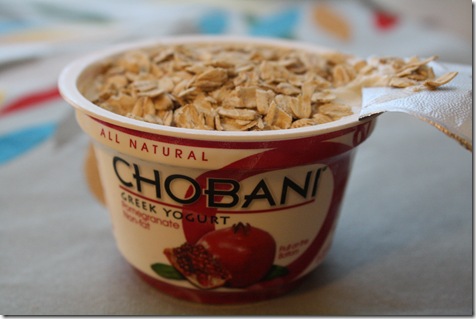 Chobani Pomegranate with about 1/4 cup of raw oatmeal… Try it!  It's good, I promise.  A healthier sub for sugary granola!  And cheaper!
Off to watch TV and snooze early.  HAVE A WONDERFUL FRIDAY! 🙂