We're off on a two-week long Pennsylvania tour extravaganza!  We're going to back-to-back weddings, so my mom will be dogsitting Maggie and James.    From Charlotte to Knoxville, it's a short four hour drive!  I'm so happy to be closer to mom.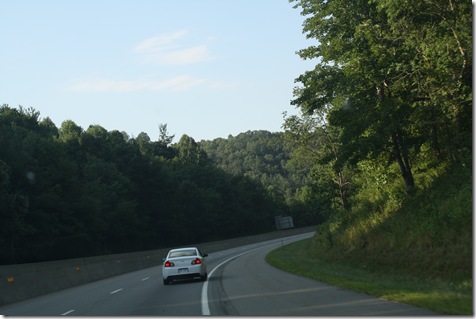 Before our trip, I had a slice from that sourdough loaf that Matt brought over.  And on the drive, the Husband and I split a box of Fig Newtons.  I had three!  But I deleted all the pictures from this afternoon by accident – I'm sure ya'll can visualize (look, I'm a true Southerner already).
We arrived at my mom's around 8 PM.  Hey, HTP Mom!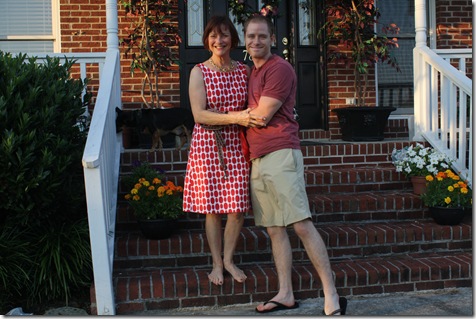 She had dinner all ready to go!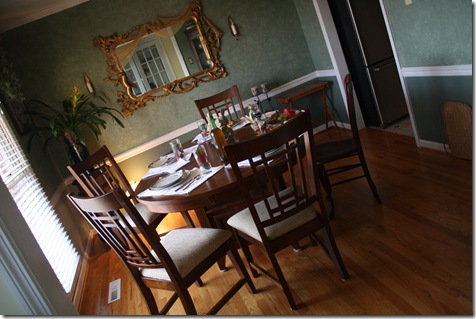 She made an AMAZING vegan spaghetti.  Spaghetti doesn't have to be bland and boring – check this out!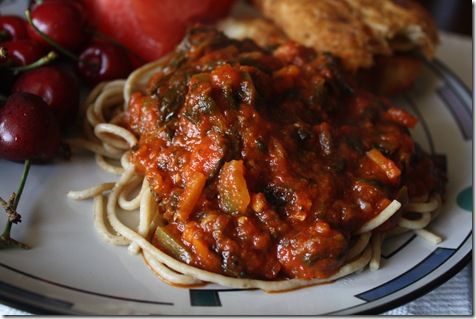 To make the sauce, she combined:
Green pepper
Mushrooms
Onions
Steamed Carrots
In a sauté pan with some oil.  Once the veggies were browned, she added frozen spinach (thawed and squeezed) and diced Morningstar veggie burgers.  Then, she mixed in spicy pasta sauce.   It was SO good and flavorful.
All together: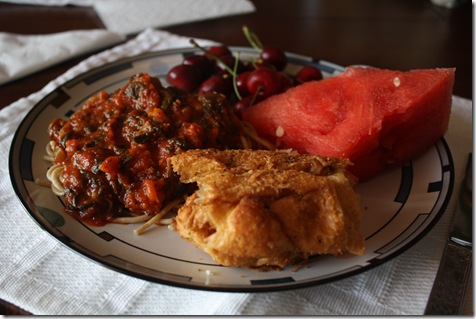 With cherries, watermelon, and garlic bread.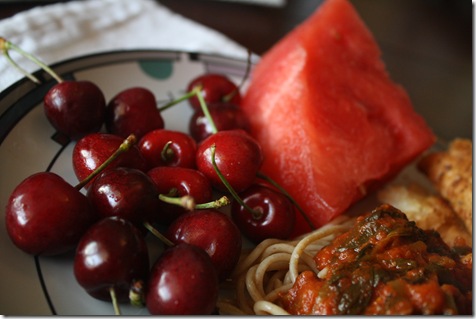 It was a perfect, refreshing dinner.
Spent some time on the patio with the rest of my family in Tennessee!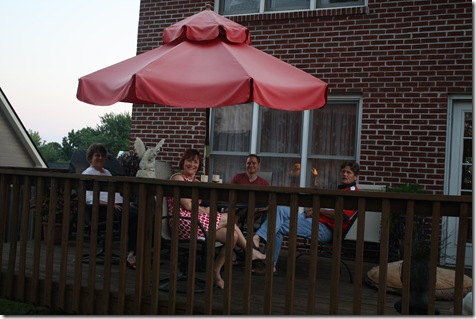 And now, I am positively POOPED.  I haven't been sleeping well since the move and am looking forward to a good night's sleep. 
Sleep tight!