Our fridge is bare (and there's no point in restocking because we're going out of town for the rest of the week) so we hit up a nearby deli for lunch.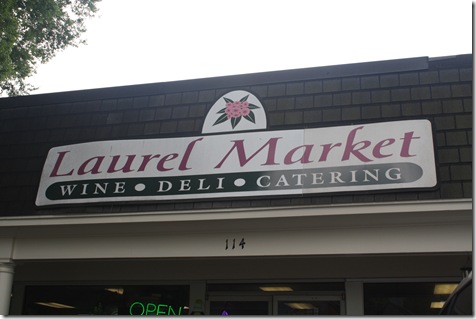 This is no regular deli – oh no!  Not just sliced meat and cheese; there's actually five or six vegetarian sandwiches offered, and the menu rotates.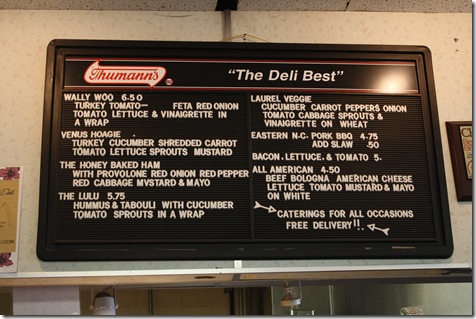 I opted for the Lulu wrap, a hummus and tabouli wrap with cucumber, tomato, and sprouts. 
Isn't it amazing looking?  So flavorful!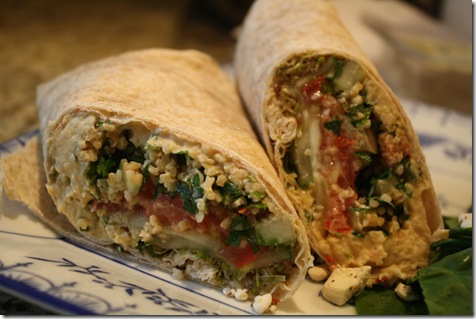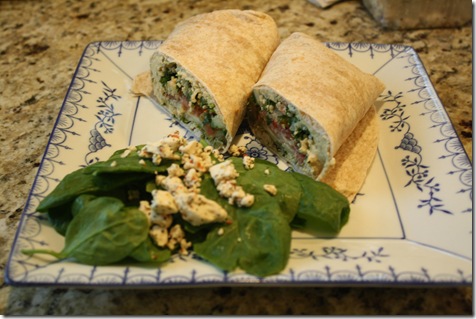 On the side, I made a spinach and Athenos feta salad.  Today kicks off the beginning of the CHANGE FOR THE FETA month!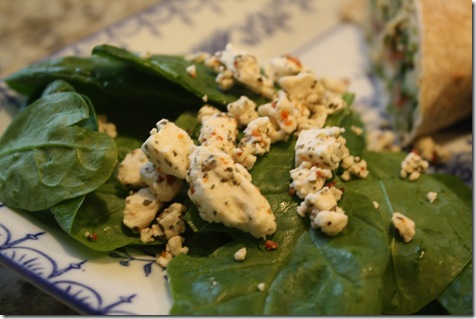 Full disclosure as always:  I'm working with Athenos to do a promotion of their feta products on the blog for the entire month of July.  Since I try to limit my dairy to 1 serving a day (although I sometimes creep up to 2) for health reasons, I prefer more flavorful cheeses such as feta and gorgonzola.  You get so much more flavor BANG than plain old Swiss or cheddar.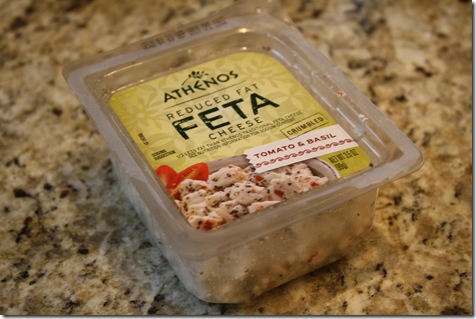 The Change for the Feta month will feature lots of fun feta recipes made by yours truly (let's see if I can top the Savory Pancakes recipe, which is my personal favorite).  And I'll be doing an amazing giveaway each week.  Get your feta on!
On that note… I'm packing up my suitcase for a cross-the-East-coast driving extravaganza.  First stop:  Altoona, PA for my BFF Sarah's wedding!
I'm a bridesmaid and here's my dress!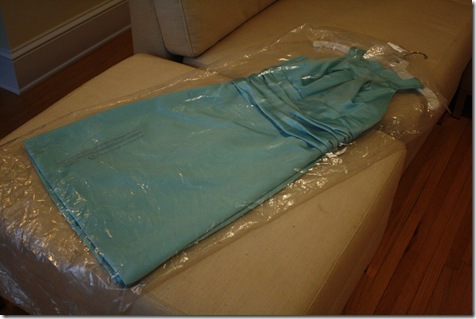 Isn't it pretty?  I'd definitely wear it again!
So many potential discussion topics, so take your pick! Have you been in a bridal party before?  Was your outfit nice or hideous?  Do you love feta, too?  What's your favorite cheese?