I am so glad to be back home!  I love to travel, but there's something about sleeping in my own bed that makes me very happy.  However, I'm only home for 36 hours – tomorrow I leave for Pittsburgh!  🙂
I needed GREEN in my life today: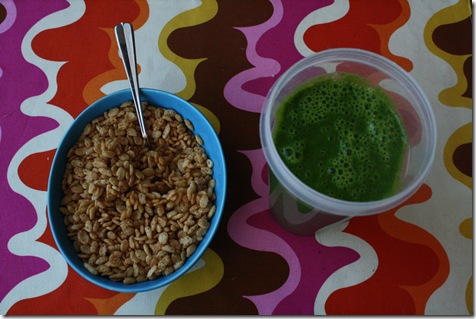 I made a Protein Green Monster for brekkie, which contained:
1 cup rice milk
1 banana
2 cups spinach
1 scoop brown rice protein powder
We are finally out of the Jarrow's Brown Rice powder – thank goodness.  It was chalky and bleh.  Now, we've moved on this protein powder: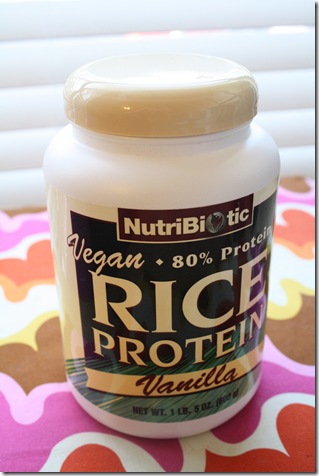 12 grams of protein and 1 gram of sugar per 60 calorie scoop – Loved it!  Minimal chalky taste.
Plus, brown rice crispies with rice milk (Guess I reached my rice quota for the morning):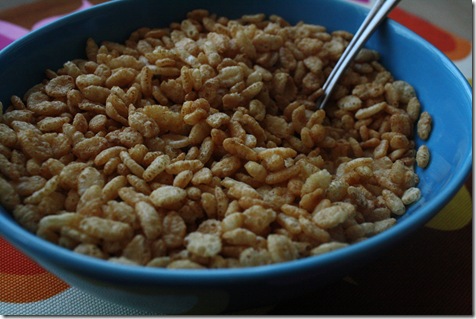 Thoughts on Riding 100 Miles, Part II
Missed Part I?  Check out an explanation of my Century training plan here.
I can't believe that 72 hours ago, I was just beginning a 9:30 hour long journey to ride 100 miles.  If you missed the race recap, here it is.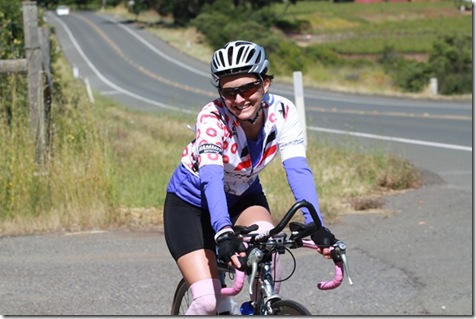 A few people asked me to share my thoughts on the Century now that I've had some time to decompress.
First of all, the fact that I was minimally sore the day after the ride and felt perfectly normal by Tuesday speaks VOLUMES about:
How effective my training plan was… Obviously, I wasn't super fast – especially on the hills.  I was nervous leading up to the race that I hadn't done enough, but my plan clearly prepared my body to ride 100 miles.
How gentle cycle is on my body compared to running.  Don't get me wrong – I'll always love running.  But after the Disney Marathon, I couldn't walk (literally) for 4 days.  
Secondly, I had a really good time!  I loved riding with my Dad and with Jenna.  It was fun to experience the Napa countryside with them, and it was really nice to have friends with me when the going got tough.  I would definitely do another Century ride, especially if I had a friend to ride with.  I'm not a fast cyclist (I just don't have the body to be naturally fast – I'm 5 foot 3 – and I haven't trained for speed yet), and I wouldn't want to do it alone because I don't feel like I could keep up with the regular packs.  Ain't no shame in going slow!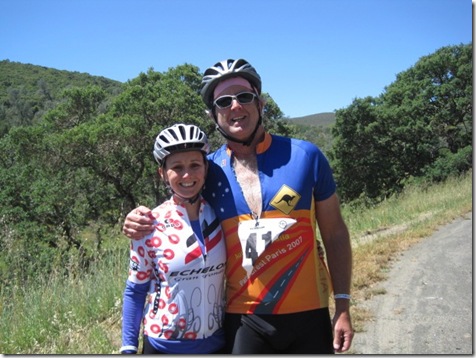 Lastly, the race taught me an important lesson about mid-race freak outs.  As I wrote in the recap, I had a total freak-out on the last 1,500-foot climb.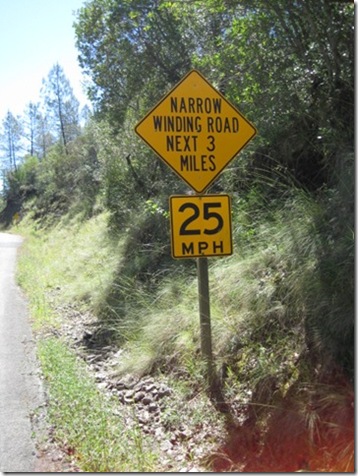 I tend to cry under pressure, and I've definitely had my shares of tears during races.  But I guess I always felt kind of ashamed of my tears and tried to hide them.  It was like I believed crying made me weak and interfered with my ability to perform athletically.  Honestly, when I had the big cry in the middle of the hill, IT FELT SO GOOD.  I just had to get my emotions out about the situation.   My tears only lasted a minutes, but once it was out, I was able to refocus on the task at hand and finish the climb strong. 
Other random cycling lessons learned at Echelon Gran Fondo:
If you're traveling with your bike, bring your tools to the race so you can make last-minute adjustments (my handlebars were loose, but luckily, my Dad had an allen key in his bag).
Keep money or a credit card on your person in case you need to buy extra supplies and/or the aid stations close on you.
Remember to bring the course map with you in case you get lost (which we did).
Learn how to change a flat and pump a tire before attempting a race like this (we stopped and wasted 15 minutes to help this woman who had no idea how to fix her own flat – it was ridiculous).
Don't spend the first 20 miles obsessing about donuts at the aid station because they might not have any.  And that's sad.  🙁
If you have any other questions about the race, feel free to shoot them my way!
Can you relate to any of my 'lessons learned'?  Are you a racer crier, too?