I spent the afternoon under a heat lamp.  My arm is killing me! I think I slept on it funny.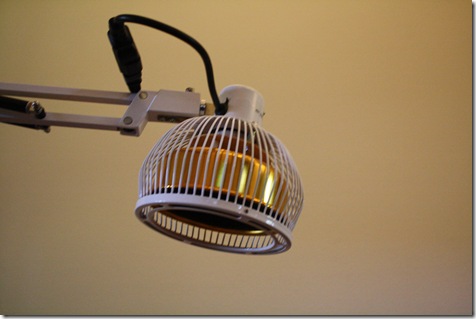 I oriented it so I could lay on the couch… Maggie liked it, too.  🙂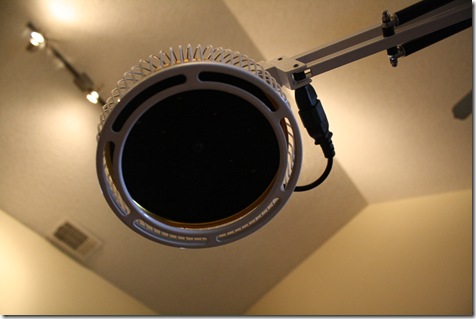 And I made Ginger Tea, which the Husband said would help my sore muscles.  I'm all for natural remedies so I thought I'd give it a shot.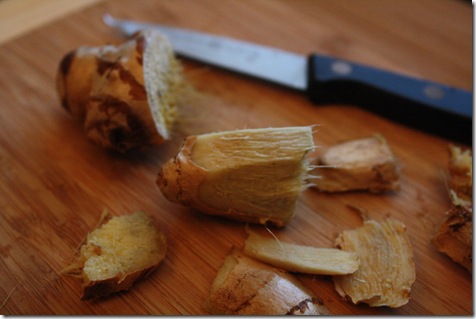 I steep a root of ginger in a small cup of bowling water for about 5 minutes.  It created this lovely, spicy yellow drink.  Mmmm.
Honey is key!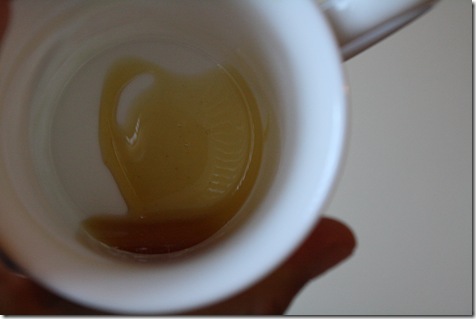 It was really relaxing.  🙂
Snacks included Puffins cereal and grapes:
Dinner was a new twist on my old favorite:  Sweet Potatoes and Baked Beans. 
But instead of mixing the sweet potatoes and baked beans together, I had them separately.  A drizzle of balsamic reduction (recipe here) over the sweet potato and broc slaw was such a yummy addition.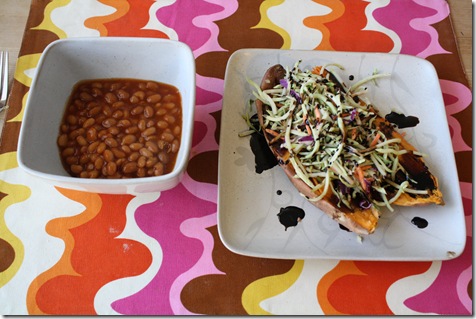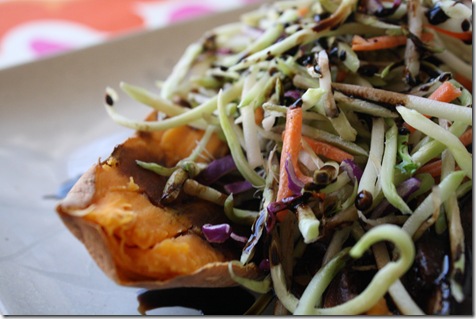 And then… I had a pleasant surprise!
Megan called me for Happy Hour!  I am a firm believer in going out when someone invites you to Happy Hour.  🙂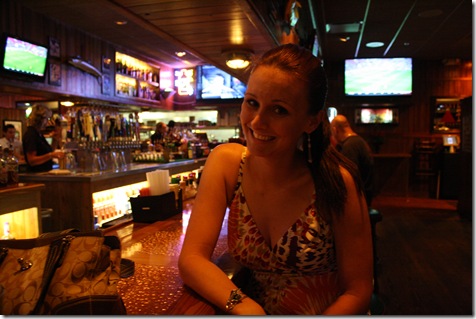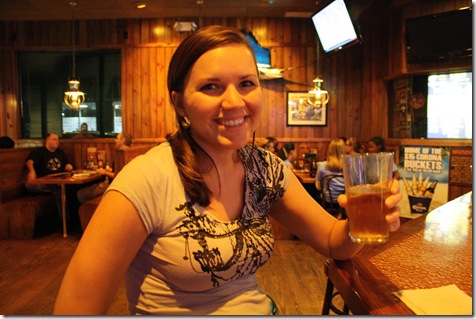 Exercising some serious self-control, I had one Amstel Light.  I love sitting at bars and talking to a friend.  🙂  I'm just a fan of the dive bar, what can I say?!
Annnnd… at 10PM, I randomly came home and baked oatmeal cookies.  I can't wait for them to get out the oven!  Shall blog all the chocolately deets tomorrow AM.
What's your favorite brew-haha? I think my absolutely favorite is… Killian's Irish Red!  A classic.