Quick Announcement:  Tickets for the 2nd Annual Healthy Living Summit, which will be held August 13-15 in Chicago, will go on sale WENDESDAY, May 19 at 9 PM EST.  There are 200 tickets for sale for $75 each and will go on a first-come, first-serve basis.  We're using a new ticket system this year so things will hopefully go smoothly, but last year we sold out in 20 minutes… so GET READY!  The complete agenda will be available on the Summit website prior to ticket sales. It's going to be better than ever this year!
Last night at 10 PM, I had the "genius" idea to make dark chocolate oatmeal cookies.  I then proceeded to eat three… OK, maybe four.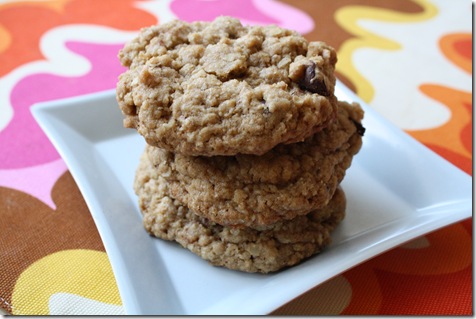 They were from a box mix and were positively delicious.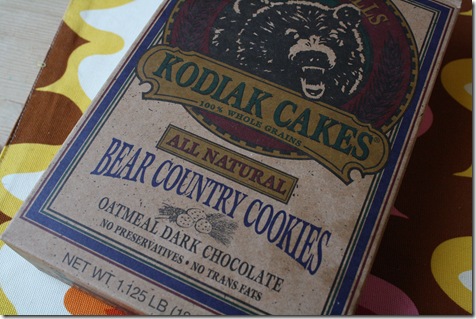 Unfortunately, I have a highly volatile blood sugar and eating four cookies right before bed was THE STUPIDEST IDEA I've ever had (well, definitely in the Top 20).   As a result, I laid in bed feeling nauseous for a good two hours, finally falling asleep around 1 AM.
While struggling to sleep, I started to think about how horrible I've felt for the past few days.  I've had really bad insomnia since Sunday night, I wake up exhausted, and my tummy has been hurting.
One of the nice things about having a food blog is that I was able to look through the past 8 days and discover why I feel so off:  WAY too much added sugar and alcohol.  Too much wine, too much birthday cake and ice cream, too many cookies, too many beers.  It all started at the Husband's birthday celebration, and it's been downhill from there.  My meals have been great and vegetabley, but it's everything in between that's screwing it up.
Sometimes, people ask me how I stick to healthy eating habits, and I usually respond with, "I think about how bad junk food makes me feel physically, and how good healthy food makes me feel.  Then the choice is easy."  I start to eat too  much junk and booze and I can't sleep, I get splitting headaches, my skin goes nuts, my work ethic takes a dive, and my attitude plummets.  Recently, I've been eating poorly without consideration for how crappy it's making me feel.
The Century Bike Race is in 9 days.  This is NOT the way I should be behaving right before I put my body through a grueling endurance event.  I should be hydrating, eating clean, and sleeping soundly.  If I want my body to perform well, I need to fuel it and take care of it. 
Needless to say, this morning's tummy ache and headache were QUITE the wake-up call for this athlete. 
The most stabilizing breakfast I know: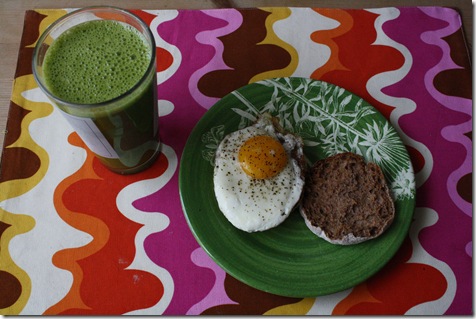 I had a Wheatgrass Green Monster, which contained:
1/2 a banana
1 cup almond milk
1 cup spinach
1 scoop Wheatgrass
Drop of Stevia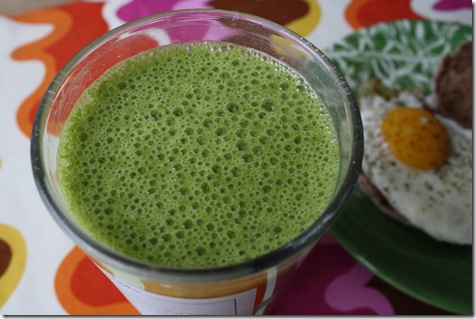 And an English muffin with a sunny-side-up egg: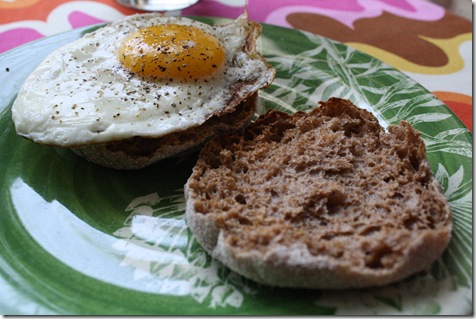 At least my blood sugar feels normal again!
So, in conclusion, when I feel off track, I get back on track by identifying what I'm doing wrong and the effect it's having physically (in terms of headaches or trouble sleeping and the impact it's having on my work life or training).   And then I kind of just snap out of it and go back to regular healthy habits.  There's NO need to restrict or punish – just turn it around.  Every meal is a new chance to eat something healthy and satisfying.