Dance party in the kitchen!  Maggie is the best dance partner.  We particularly love jamming to Michael Jackson together.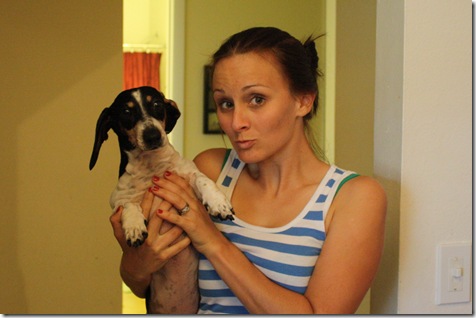 I don't know why I've been making the fishy face in all my pictures lately!  I go through photo phases (I also like flashing 'gang signs,' peace signs, crossing my eyes, and sticking out my tongue… I am so mature.)
Side note:  Look into Maggie's eyes.  Doesn't it look like the lights are on, but no one is home?  Poor dear.
While we danced, the Husband made dinner.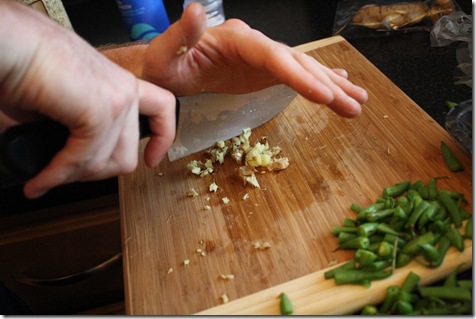 He chopped up a bounty of veggies!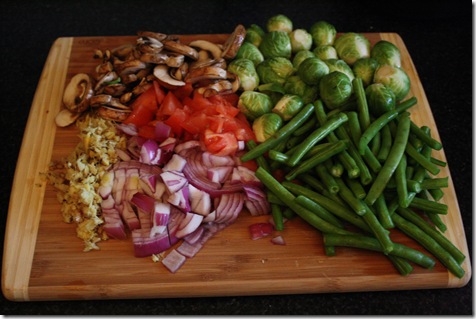 And into the wok they went…
The Husband is really into fresh ginger lately, and he made a ginger-soy stir-fry for dinner.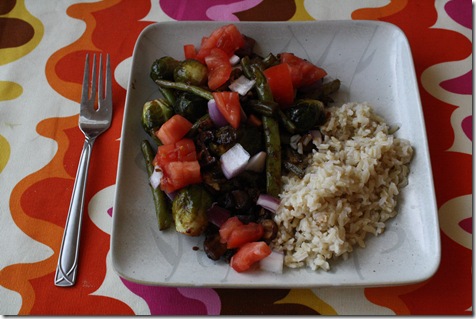 In the mix:  Brussel sprouts, mushrooms, green beans, onions, tomatoes… and lots and lots of ginger!  Plus brown rice.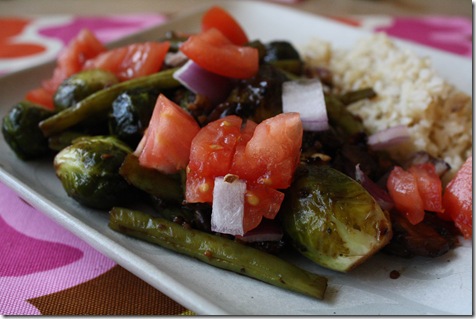 When we sat down, I sprinkled a bunch of roasted peanuts on top.  It was the perfect complement!
And dessert was some coconut, lavender, and ginger chocolate from Chocomize.com (a sample):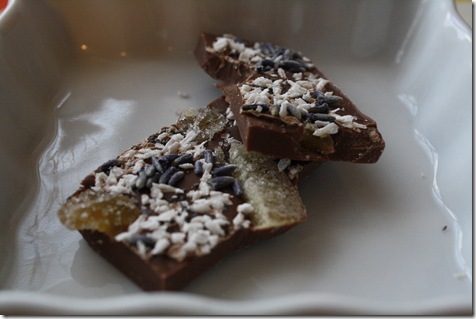 This afternoon, I snacked on Chobani pineapple and 1/2 cup oatmeal.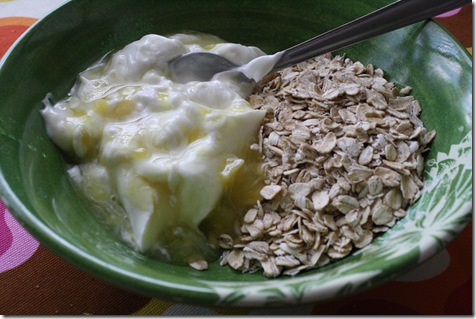 I will probably rummaging in the kitchen for another snack later… I've been hungry every 2 – 3 hours since my 56-mile bike ride.
Do you dance like no one is watching?  In your living room, the shower?  While you run on the treadmill?  I am a huge fan of the personal dance party.  Who needs a special occasion to shake your moneymaker!