New life philosophy:  meals are more satisfying if eaten outside, preferably under a pretty tree.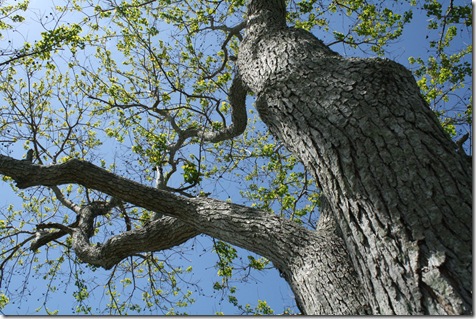 I decided to pack up my office and go to the dog park today.  It's really beautiful outside and the thought of editing 256 pages indoors was too much to bear.
Plus, I suffer from really bad fur-mom guilt when I don't take the dogs outside or on long walks.  Does anyone else experience this? I think it's compounded by the fact that James emits these long, sad sighs all day long as he stares of the window.
I brought a few chapters of the book for editing: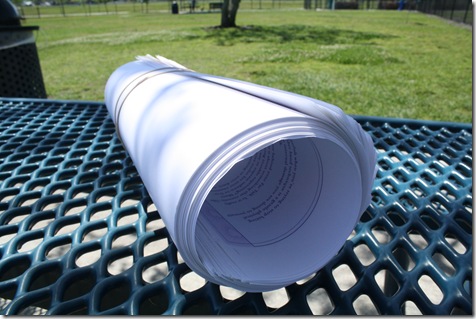 As well as lunch: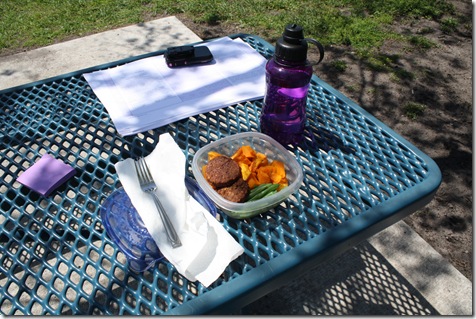 I had two vegetarian faux sausages (Morningstar brand) as well as roasted butternut squash and steamed green beans.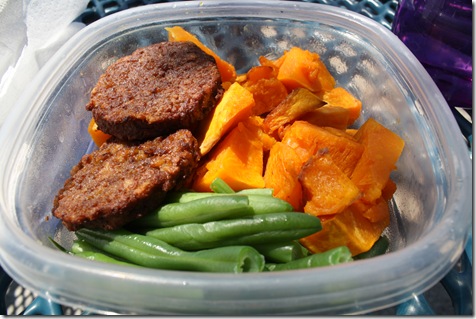 Not sure if it was the protein from the sausages or the fiber from the veggies, but this meal was VERY satisfying!  Maybe it was just because I ate it outdoors… 🙂
We stayed for over two hours and I managed to get most of my work done!   I was inspired to leave this Operation Beautiful note before I left.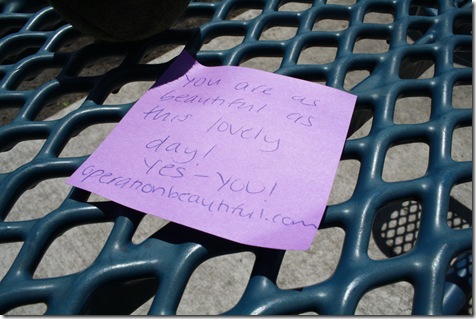 The doggies had a blast and looked pretty tired by the time I rounded them up to go home.  Fur-mom guilt, be gone!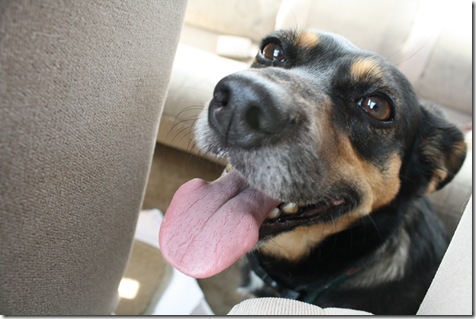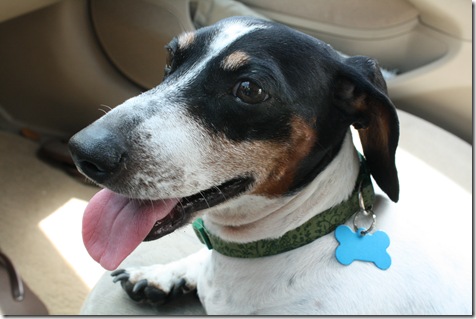 Wouldn't it be funny if humans walked around with their tongues out when they were hot?  Can you imagine what race photographs would look like!
Just snacked on an orange: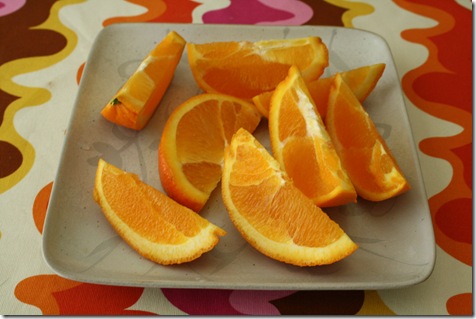 And I'm going to take a work break to go swimming.  I haven't swam since my triathlon in March… let's hope I haven't forgotten how!
PS – Want to win a $100 gift card?  Head over to BlogHer and answer my $100 question about your favorite fitness accomplishment!