My Internet blew out this morning, and instead of getting insanely frustrated (I cannot do any work without the Internet!), I decided to leave the house.
The dogs and I went to Fleet Peeples Park, which is an amazing dog park with a forest, trails, a beach, a lake, and a huge field.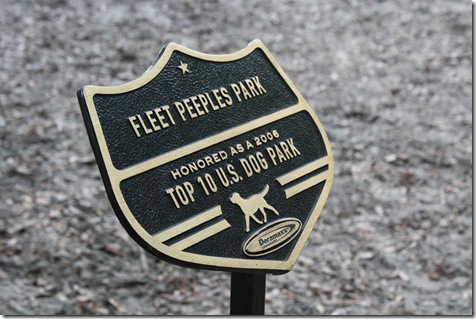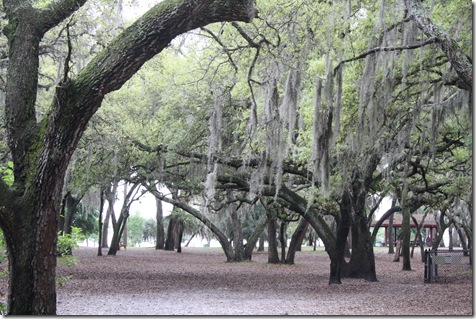 James and Maggie aren't water dogs, which is FINE by me!  I see all these other dogs splashing in the water and cringe at how muddy they become!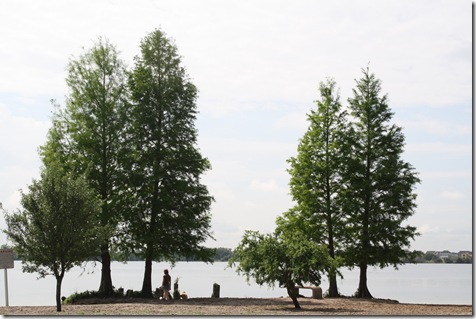 My dogs prefer the forest and trails…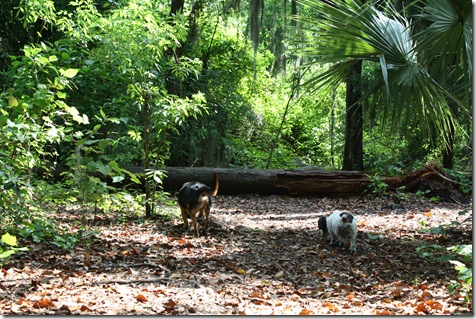 …Even if they can be hard to navigate.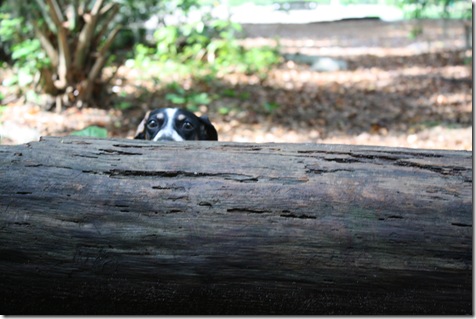 James becomes a super serious squirrel hunter when we're in the forest.  Every single noise, he bolts towards in hopes of catching a juicy squirrel.  In the 3.5 years that I've had James, he's never actually caught a single squirrel, so I just let him try.  He has so much fun with it – his legs quiver and he points his foot.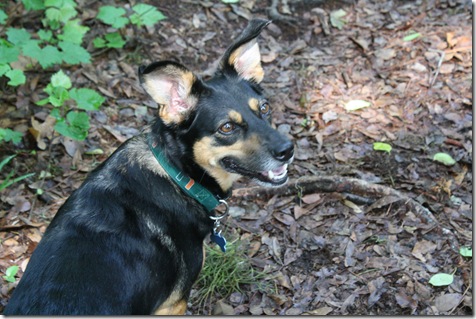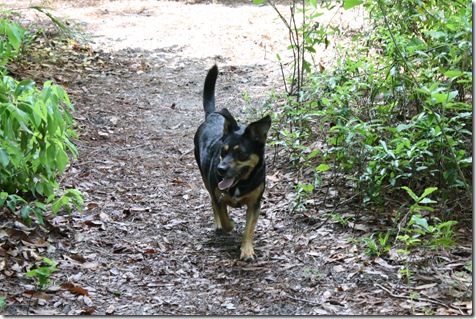 Although we didn't catch any squirrels, we did stumble upon… triplets!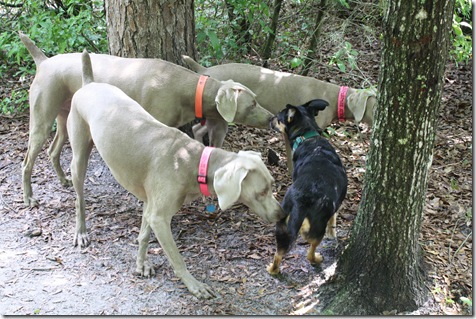 I know the dogs had a blast, and I did, too.  There is something so relaxing about being outside… no phone, no music.  Just watching nature and seeing the dogs interact with their surroundings.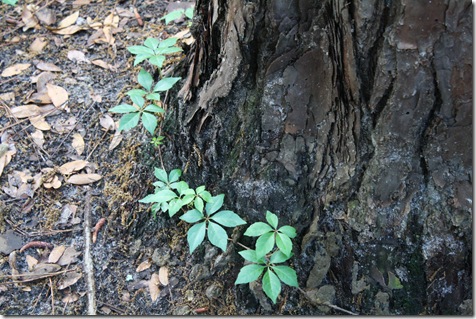 When we got home, the Internet was miraculously working again!  Now I can actually get some work done.
Lunch was DIVINE.  You are going to love this easy recipe!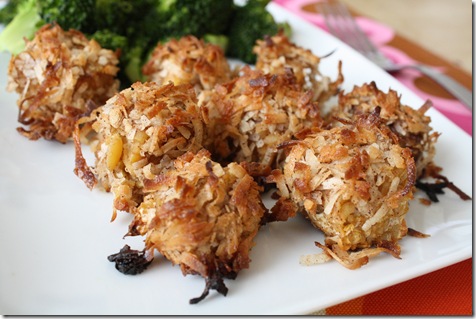 I really love the texture of tempeh, but I find the flavor to be kind of strange on it's own.  This recipe results in a nutty, sweet taste.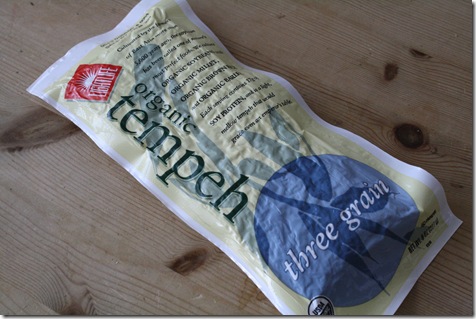 Tempting Tempeh
Ingredients:
1/3 block of tempeh
1/3 cup shredded coconut
2 tablespoons maple syrup
1 tablespoon cinnamon
Directions:
Cut tempeh into 1-inch blocks.
Combine coconut, maple syrup, and cinnamon in a small shallow bowl.
Pat mix onto each block of tempeh.
Place on greased cookie sheet.
Bake at 380 for 20 minutes, or until it starts to brown.
Enjoy!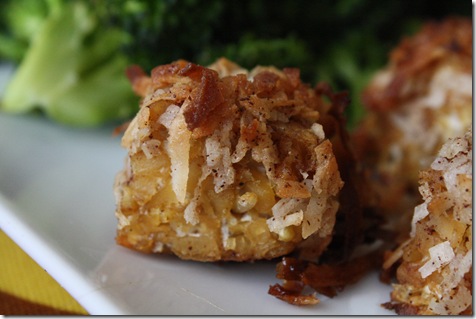 Added to the recipes page!
I had my tempeh with roasted broccoli and a baked sweet potato.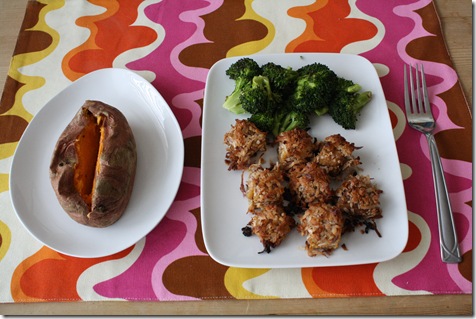 Mmm.  Veggies.  I have learned to truly love and appreciate you.
Time to get back to work!